Motto Books
UPCOMING TITLES:
Alice Channer
Daniel Gustav Cramer
Jan Groth
Brian Kennon
Christina Mackie
Zora Mann
Tabea Nixdorf
Silke Otto-Knapp
Dmitry Paranyushkin
Simon Popper
Fredrik Vaerslev
Nicole Wermers
—
PUBLISHED TITLES:
Kirchgängerbanger. Slavs and Tatars. Westfälischer Kunstverein, Motto Books.
Würtembergischer Kunstverein Stuttgart.
€ 18.00
—
Turning the Page. Kasper Andreasen. Motto Books.
 €6.00
—
Christa Blümlinger/Harun Farocki: The ABCs of the Essay Film. Harun Farocki Institut & Motto Books.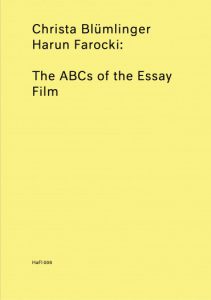 €5.00
—
Faraway, So Close. Angela Rui, Maja Vardjan (ed.). Motto Books, MAO.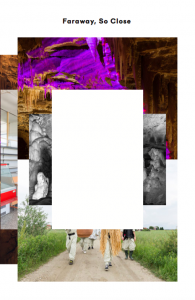 —
Harun Farocki: Etwas wird sichtbar Document Material. Tom Holert (ed.).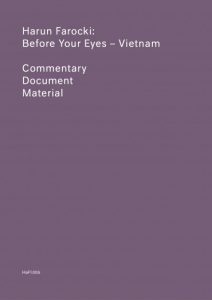 —
Things Keep Their Secrets. Emily Wardill

—
Walk Like an Egyptian. Giovanna Silva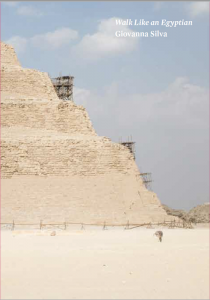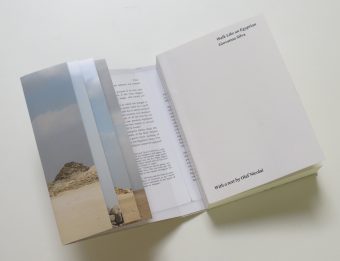 Walk Like an Egyptian
—
Now more than ever. Marije de Wit
—
Terremoto 9 – After Brazil.  Dorothée Depuis (ed.)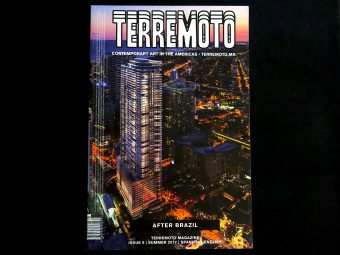 Publisher: Terremoto / Motto Books
—
WORD SQUARES. Karl Holmqvist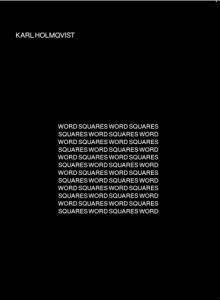 Publisher: Compagnia / Motto Books
—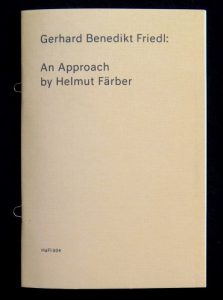 Gerhard Benedikt Friedl: An Approach by Helmut Färber
Author: Gerhard Benedikt Friedl
4€
—
Terremoto 8 – The Yes Issue. Dorothée Depuis (ed.)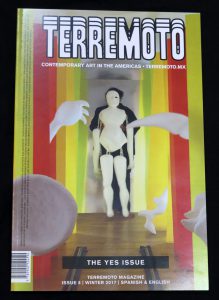 Publisher: Terremoto / Motto Books
—
Zweikommasieben #15
12€
—
Thinking under Turbulence. Doreen Mende (ed.)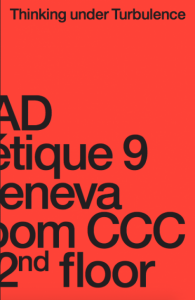 Publisher: HEAD-Genève, CCC Research Master and PhD-Forum, Motto Books
—
The Ruin to Come. Essays from a protracted war. Walid Sadek
—
BUY
—
 Buy It
—
 —
—
 —
—
—
Harun Farocki: What Ought to be Done / Was getan werden soll. Harun Farocki Institute & Motto Books.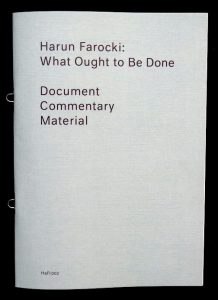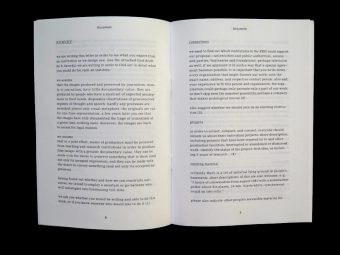 —
IDEA CAR. Matthew Clifford Green. Motto Books.
Matthew Clifford Green is a painter. IDEA CAR is the artist's first book of scribbled poetry.
Author: Matthew Clifford Green
Size: 15.5 x 23 cm
Weight: 400 g
Binding: Softcover
ISBN: 9782940524525
20€
—
Good boy 0372 and Good Boy 0372 Edition. Giovanna Silva. Motto Books.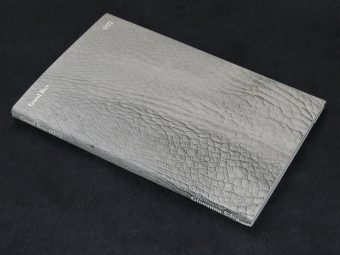 Sudan, the only remaining male northern white rhinoceros.Ol Pejeta Conservancy, Kenya.
Author: Giovanna Silva
Size: 16 x 24 cm
Weight: 212 g
Binding: Softcover
ISBN: 9782940524495
25€/50€
Buy it
—
100 Works. Kirsten Palz, read by Erik Steinbrecher. Rakete.co & Motto Books
Files from the archive Sculpture as Writing (2007-2014)
Read by Erik Steinbrecher
Author: Kristen Palz
Co-publisher: rakete.co
Language: English
Pages: 100
Size: 21 x 29.5 cm
Weight: 818 g
Binding: Softcover
ISBN: –
25€
Buy it
—
Dreams First. Erik Steinbrecher. Rakete.co & Motto Books
Author: Erik Steinbrecher
Co-publisher: Rakete.co
Language: english
Pages: 64
Size: 12.5 x 19.5 cm
Weight: 98 g
Binding: Softcover
ISBN: 9782940524457
12€
Buy it
—
Terremoto 6 – Sombras. Dorothée Dupuis (ed.). Terremoto, Motto Books
The glare that a shadow can emit is evident in recent Latin American history, a history notoriously scored by oppression, violence, disappearances, and other painful secrets tossed into the gray areas of memory and to the margins of hegemonic historical accounts.In the shadow, you're protected by the invisibility of marginalization—at the same time you're made vulnerable by a lack of guarantees brought about through the neglect of the dominant power. The shadows that move through us are the constant reminder of what never changes: long-standing oppression and discrimination, perpetuated all around us in a political climate of abuse and tough luck.
As we name them, draw their contours and seek to resolve their enigmas, we ask ourselves to what real end do we use artistic thought to gain awareness of those shadows? Can something change? Or are those ideas mere shadow play?
With contributions by:
Susana Vargas Cervantes, Amilcar Packer, Sofía Gallisá Muriente, Guillaume Désanges, Bárbara Santos, Oliver Martínez-Kandt
Author: Dorothée Dupuis (ed.)
Co-Publisher: Terremoto
Language: Spanish / English
Pages: 61
Size: 24 x 37 cm
Weight: 300 g
Binding: Softcover
ISBN: 9782940524440
8€
Buy it
—
Nicolás Paris. Four variations on nothing or talking about that which has no name. Filipa Oliveira. Motto Books, Museu Coleção Berardo
Author: Filipa Oliveira
Co-Publisher: Museu Coleção Berardo
Language: English
Pages: 180
Size: 17 X 22 cm
Weight: 450 g
Binding: Softcover
ISBN: 9782940524433
19€
Buy it
—
Foreign Places. WIELS, Brussels and Motto Books
Foreign Places is conceived as an alternative travel guide, which accompanies the eponymous exhibition. The eight contributing artists were invited by Stefano Faoro, designer of this publication and also a former WIELS resident, to imagine a place for the book page in which their work is invested – whether it is a building, city or series of locations. The final text chapter features 'A Glossary of Place Names' by WIELS curator Caroline Dumalin, which emphatically locates the artists' image sequences, as well as the essay 'From Beirut to Brussels: Notes on Curating as an Exercise in Attachment' by guest curator Grégory Castéra, who delivers a personal account of the challenges involved in working abroad and attaching oneself temporarily to a place or a practice.
Author: various
Co-publisher: WIELS
Language: English
Pages: 92
Size: 27 x 21 cm
Weight: 300 g
Binding: Softcover
ISBN: 9789078937289
Date og publishing:2016
Edition: 750
20€
Buy it
—
SIGNS FICTION. Ruth Wolf-Rehfeldt. Chert Galerie, Motto Books
This book aims to collect and present a comprehensive overview of the work of Ruth Wolf-Rehfeldt. It is the result of a long and intense immersion into her archive, and intends to establish the importance of this unique artist – who did not have much recognition in the past – not only to the present day, but also to the precise political context and time to which she and her work belong.The book presents her typewritings series, all produced between the early 1970s (some of the earliest works are dated 1972) and 1989.
Mail Art was her way to be in contact with the world outside the GDR, otherwise impossible to reach. After the fall of the Berlin Wall and the Reunification, the artist stopped producing any art: She felt her involvement was no longer "needed".
At the beginning of 2015 we started to archive Ruth Wolf- Rehfeldt's work, discovering little by little an enormous and fascinating body of work, composed by more classic poetry, simple typewriting texts, visual poetry, concrete poetry, and abstraction.
Ruth Wolf-Rehfeldt was born in Wurzen, saxony, in 1932.
In 1950 she moved to Berlin, where she still lives today. In 1954 she met the artist Robert Rehfeldt, who she married a year later. She was employed by the exhibitions department at the Academy of Arts, and spent her spare time making drawings. A few years later she started to develop what would become her typical typewriter graphics, and became an active participant in the international Mail art movement. She stopped making art after the fall of the Berlin Wall.
Author: RUTH WOLF-REHFELDT
Co-Publisher: Chert Galerie
Language: English / German
Pages: 490
Size: 32 x 24 cm
Weight: 2.0500 kg
Binding: Softcover
ISBN: 9782940524464
65€
Buy it
—
Zweikommasieben #13. Remo Bitzi (ed.). Präsens Editionen & Motto Books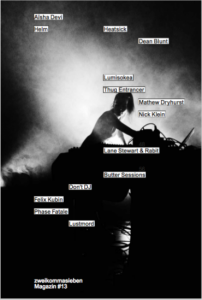 zweikommasieben #13 deals with questions about the professional and social proximity of the featured artists (among many other things). Featured are Aïsha Devi & Tianzhuo Chen, Helm, Heatsick, Dean Blunt, Lumisokea, Thug Entrancer, Mathew Dryhurst, Nick Klein, Lane Stewart & Rabit, Butter Sessions, Don't DJ, Felix Kubin, Phase Fatale, Lustmord, etc. Co-published with Motto Books.zweikommasieben is a Swiss magazine that has been devoted to the documentation of contemporary club culture since the summer of 2011. The magazine features artist interviews, essays and columns as well as photography, illustration and graphics. In addition, zweikommasieben organizes concerts, parties, club nights, matinees, raves and other fun events in various cities.
Author: Remo Bitzi (ed.)
Co-Publisher: Präsens Editionen
Language: English / German
Pages: 176
Size: 17.5 x 26 cm
Weight: 350 g
Binding: Softcover
ISBN: –
12€
Buy it
—
35°60'S, 150°38' W. Elisa Storelli. Motto Books & la rada