Distribution
We work with more than 100 publishers and supply selected bookstores, galleries, museums and concept stores worldwide.
–
Retailers, please contact us for distribution details: stores@mottodistribution.com
Bookstore buyers can browse our full catalogue here
You might want to browse our recent wholesale titles by clicking on the 'distribution' button on the blog.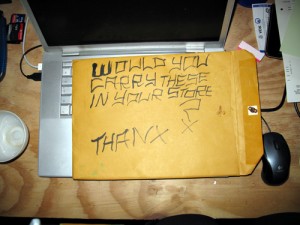 –
Publishers, please send samples to:
Motto Berlin
Skalitzerstr. 68
D-10997 Berlin
Germany
(We do not return samples!)
For general inquiries please write to: mottodistribution@gmail.com
For our accounting department please write to: accounting@mottodistribution.com
Due to the amount of submissions we receive, we apologize in advance for eventual delays in answering.
If you think your publications should be on our shelves, please be kind enough to try again.