Posted in
events
on March 14th, 2019
Tags:
Natalie Czech
,
Robert Fitterman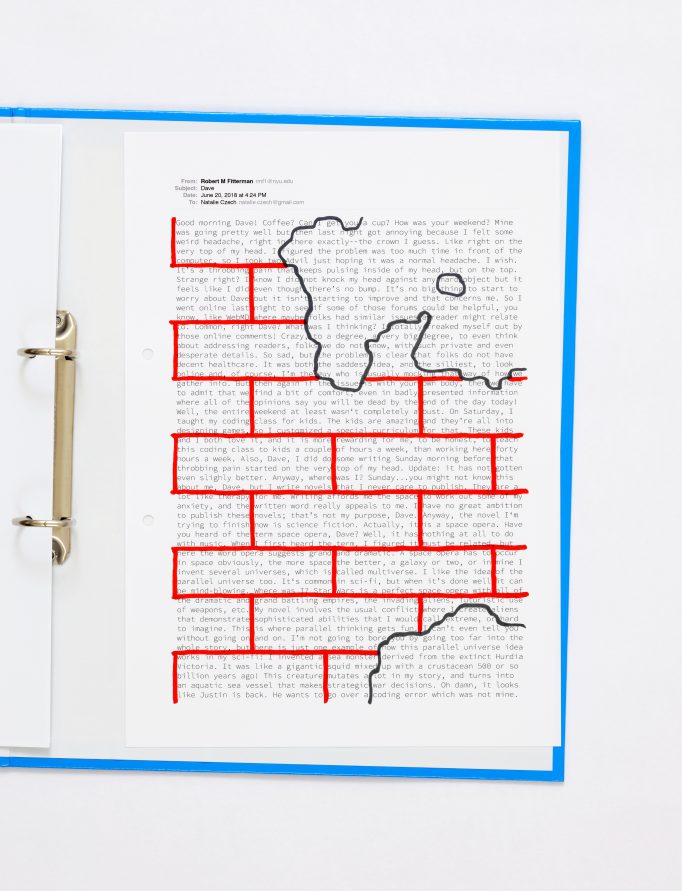 Please join us at Motto bookstore for a Poetry Reading and presentation of collaborative work between Robert Fitterman and Natalie Czech, followed by a conversation with Natalie Czech and an audience Q and A.
Performance 7pm sharp
—
Robert Fitterman is the author of 14 books of poetry including Rob's Word Shop (Ugly Duckling Presse, 2019), Dave (Counterpath, forthcoming Fall 2019), This Window Makes Me Feel (Ugly Duckling Presse, 2018), Nevermind (Wonder Books, 2016), No Wait, Yep. Definitely Still Hate Myself (Ugly Duckling Presse, 2014), now we are friends (Truck Books, 2010), Rob the Plagiarist (Roof Books, 2009), and Metropolis—a long poem in four separate volumes. He has collaborated with several visual artists, including: Theodore Darst, Serkan Ozkaya, Nayland Blake, Natalie Czech, Tim Davis and Klaus Killisch. He is the founding member of the artists and writers collective, Collective Task. He teaches writing and poetry at New York University and at the Bard College, Milton Avery School of Graduate Studies.
Natalie Czech's work makes links between photography, text, and systems of signification. She has presented solo exhibits at Centre d'Art Contemporain Crac Alsace, Palais de Tokyo, Kunstverein Hamburg, Kunstverein Braunschweig among others. Her works are included in museum collections such as those of the Pinakothek der Moderne Munich, Fotomuseum Winterthur, Museum of Modern Art New York or MAMCO Geneva.