Posted in
events
on October 20th, 2014
Tags:
Motto Books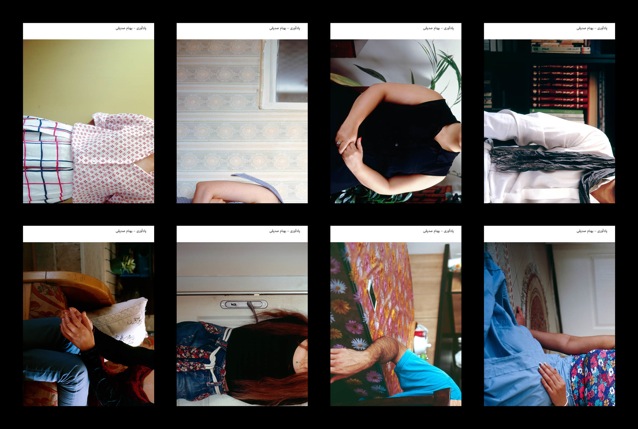 Delfina Foundation in collaboration with MOP CAP 2013 hosts a publication launch
BEHNAM SADIGHI
THE REMINDER
24 October 2014
5–7PM
Delfina Foundation
29/31 Catherine Place
London SW1E 6DY
With text contributions in English and Farsi by Behnam Sadighi, an essay by Doreen Mende, and a conversation with Hamid Severi (on Skype). The graphic concept was conceived by Laure Giletti. The print edition is published by Motto Books.
A special edition of THE REMINDER will be available at the launch.
The publication is part of THE REMINDER project by Behnam Sadighi, conceived in the frame of the fellowship programme MOP CAP 2013 with an exhibition at The Showroom from September 8 – 13, 2014 and a residency Delfina Foundation in London.
THE REMINDER is an attempt towards another look at the Facebook profile pictures of Iran's youth. These pictures, usually taken as snapshots, seem to conceal the represented person as well as all of the elements that characterise them. What does a photograph tell us about the user's proposal of a social space, articulated through a profile image, and what may it hide to protect its portrayed author? What does a photograph loose in the midst of the unaccountability of photographs in a social media platform? To explore these questions, Sadighi reconstructed eight of these profile portraits while meeting those portrayed in person at the locations where the pictures were taken. With investigative commitment, he includes the surrounding details in each photo in order to reproduce them in a large-scale with the help of a 4 × 5 view camera. This project, like a clue in an adventure, proposes the greater question of how to reconnect to our transformed identity within today's digital age, and how not to reveal it. Because, here the revelation is like a reminder of loss.
THE REMINDER
BEHNAM SADIGHI
32 pages + cover print
English/Farsi
Edited by Doreen Mende
Design by Laure Giletti
Published by Motto Books
ISBN 978-2-940524-29-7
Funded by MOP Foundation