Posted in
art
,
events
,
Motto Berlin event
on August 2nd, 2012 by admin
Tags:
Camera Austria
,
Natalie Czech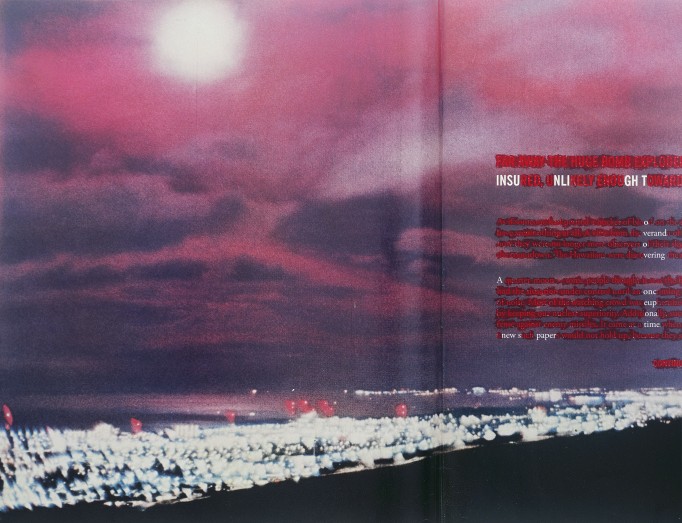 Skalitzer 68. 04.08.2012
Camera Austria – Magazine presentation, drinks and BBQ
Natalie Czech – Book launch, presentation and Q&A
Starts at 7.00 pm.
The theme of Camera Austria's new issue (#118) is "Photography_Text", which ensues from the observation that contemporary photographic artists are increasingly associating text and image mediums; a practice at the base of German artist Natalie Czech.
At "Skalitzer. 68″ the magazine and the artist will plan a joint presentation, following the intense collaboration they had in the creation of this issue, where author Jens Asthoff discovers how Natalie Czech, through her photographs, investigates language as a space of contingency, probes boundaries of meaning, experiments with word-image relations, and encourages stratifications of intertextuality to intersect with and permeate one another. In his literary contribution, Barry Schwabsky poses exploratory questions about Czech's work: "Is it possible to see her work as one enormous love letter: a billet-doux to poetry?" and notes that the last thing lovers want to give up is the possibility of gazing at the beloved: "Photographing poetry means gazing at it."
In the same occasion, Natalie Czech's recently published monography "Je n'ai rien à dire. Seulement à montrer. / Ich habe nichts zu sagen. Nur zu zeigen. / I have nothing to say. Only to show" (Spector Books, 2012) will be officially presented and open to discussion with the artist.
http://www.natalieczech.de/
http://www.camera-austria.at/
http://www.spectorbooks.com/
Deprecated
: link_pages is
deprecated
since version 2.1.0! Use wp_link_pages() instead. in
/home/clients/04badc5f584cd5c2e11ec172df35785c/web/site/wp-includes/functions.php
on line
5324