Posted in
art
,
books
,
design
,
events
,
Motto Berlin event
,
painting
on February 4th, 2014
Tags:
Amanda Haas
,
Giacomo Santiago Rogado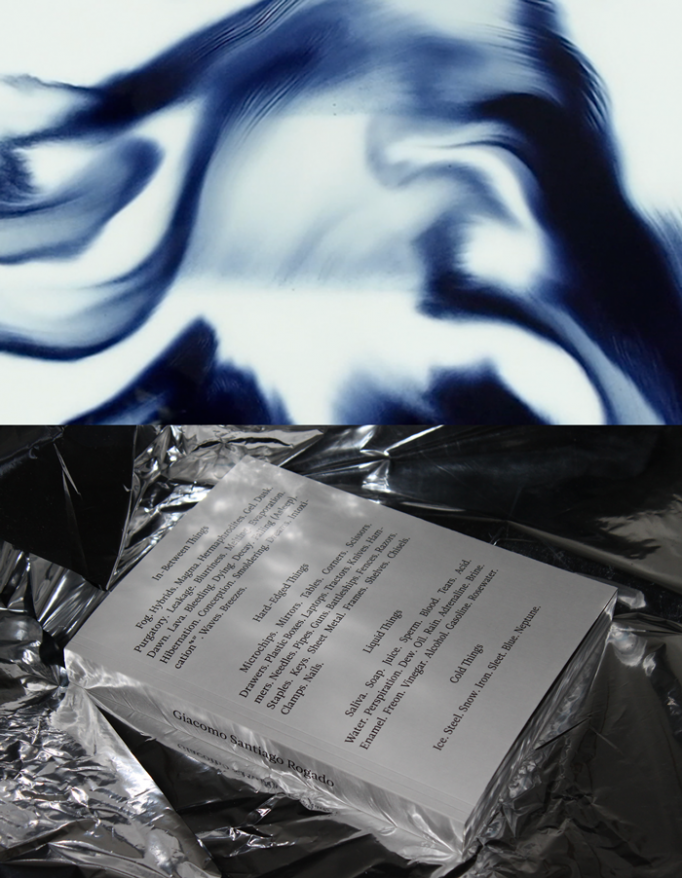 Amanda Haas Design & Studio Rogado 
are happy to invite you to the book launch of:
Posted in
art
,
books
,
collage
,
events
,
film
,
Motto Berlin event
on January 21st, 2014
Tags:
Mathew Hale
,
Misha Hollenbach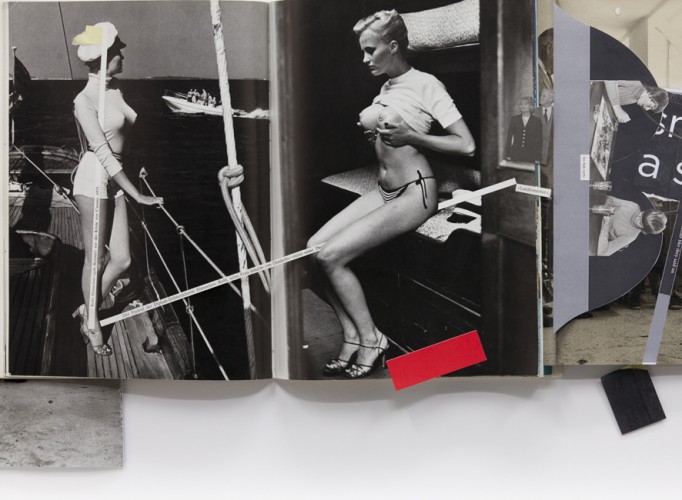 Mathew Hale & Misha Hollenbach. Book launch and screenings @ Motto Berlin. 23.01.2014.
Please join artist Mathew Hale, designer/publisher Misha Hollenbach and Motto Berlin for the book launch of CUT IN CANNES (Pambook, 2013).
To accompany the launch, Mathew will present the screening of his slide projected piece TAXI STOP FIJI (2008), and also the first ever screening of his super8 film TAXI STOP FIJI IN COLOUR (1999).
Drinks will be served.
Thursday 23rd January.
7pm start. First screening at 7.45pm.
Motto Berlin
Skalitzer Str. 68
im Hinterhof
Berlin 10097
Posted in
art
,
collage
,
events
,
Motto Berlin event
,
music
,
newsprint
on January 14th, 2014
Tags:
Heatsick
,
Motto Books
,
Steven Warwick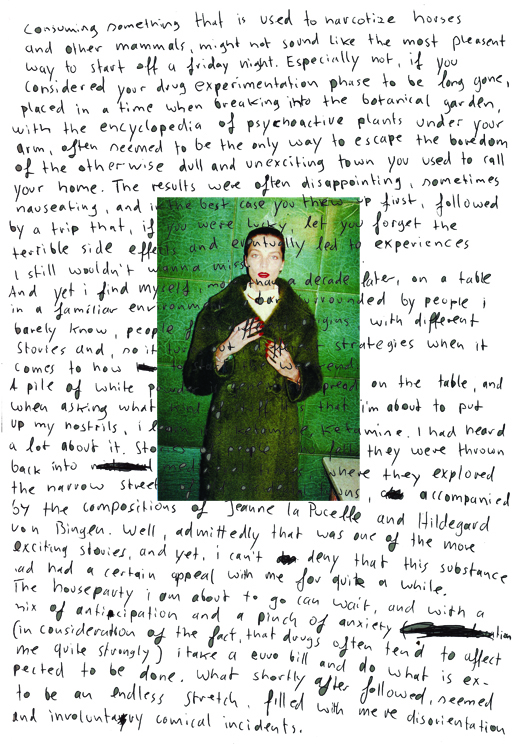 Steven Warwick (Heatsick) Interiors. Publication launch @ Motto Berlin.
Join us for the launch of 'Interiors' by Steven Warwick, published by Motto Books. Steven's recent LP under his Heatsick alias, RE-ENGINEERING, alongside other releases from PAN and many other labels will also be available.
Wednesday 15th January
7pm
Motto Berlin
Skalitzer Str. 68
im Hinterhof
10997 Berlin
Posted in
events
,
Motto Berlin event
,
photography
,
travel
on November 19th, 2013
Tags:
Greg Reynolds
,
Jesus Days
,
Slide Show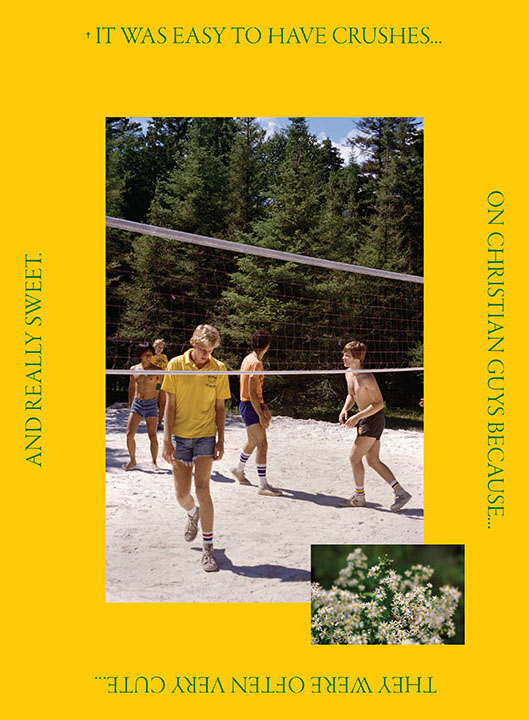 Jesus Days: Slide show and publication presentation @ Motto Berlin. 22.11.2013.
Jesus Days, 1978 – 1983
Photographs by Greg Reynolds
"In the late 70s and early 80s, I was a closeted gay man in his 20s working as a campus minister for an evangelical Christian student organization called the InterVarsity Christian Fellowship. I struggled with my homosexuality. I was overwhelmed by grief and saw no option other than to repress my desires for sex and love. In 1978, a missionary friend gave me a 35 mm Pentax K1000 that she didn't use. I knew very little about photography, but I loved taking pictures. It wasn't my intention to document the American evangelical movement, but rather to take photographs of the people and places that were important to me. Now I see that the camera allowed me to say in pictures what I could never say in words." 
From 19.00, slide show begins at 19.45
Motto Berlin
im Hinterhof
Skalitzer Str. 64
Berlin 10997
Posted in
magazines
,
Motto Berlin event
on November 11th, 2013
Tags:
Andreas Meyer
,
Fabian Reimann
,
Jonathan Monk
,
ourpress publishing
,
Wolfgang Plöger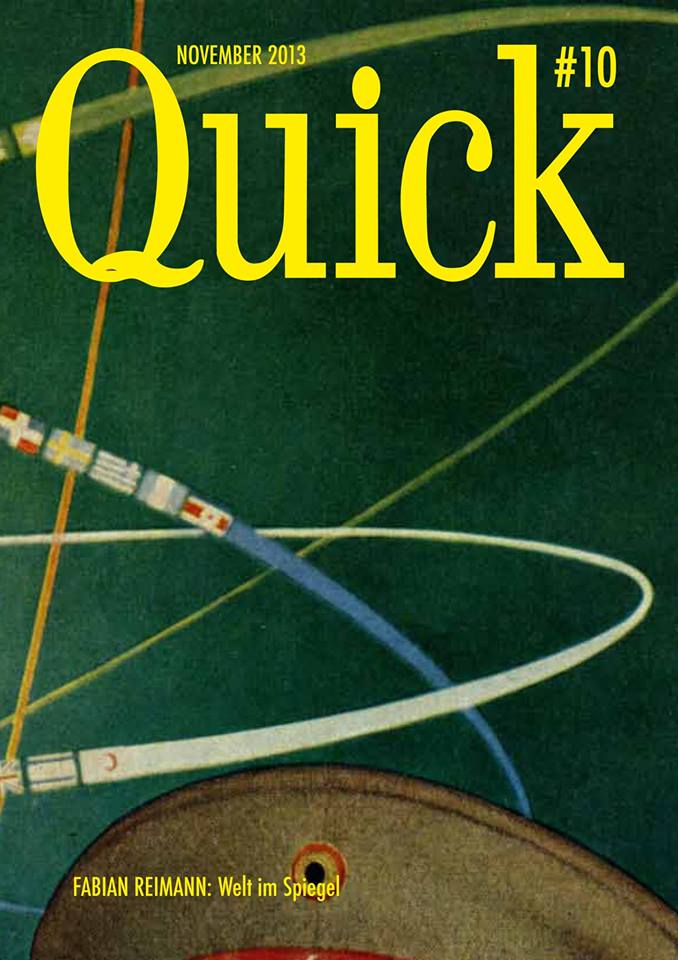 Quick Magazine @ Motto Berlin. 16.11.2013.
A cordial invitation
ourpress publishing & MOTTO Distribution
Celebrate the 10th Quick Magazine and 3 years of Quick with an exhibition and book readings.
Samstag, 16.11.2013, 7 PM
Book reading schedule:
7.30 Fabian Reimann
8.00 Wofgang Plöger
8.30 Andreas Meyer reads Jonathan Monk
/
Herzlich Einladung
ourpress publishing & MOTTO Distribution
feiern das 10te Quick und 3 Jahre Quick Magazine mit Ausstellung und Lesung!
Samstag, 16.11.2013, 19 Uhr
Zeitplan der Lesungen:
19.30 Fabian Reimann
20.00 Wolfgang Plöger
20.30 Andreas Meyer liest Jonathan Monk
Posted in
literature
,
Motto Berlin event
,
writing
on November 9th, 2013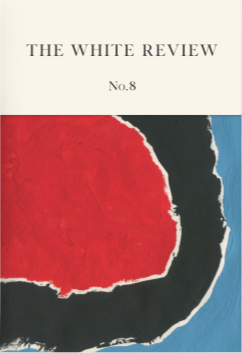 The White Review @ Motto Berlin. 14.11.2013.
The White Review will be returning to Motto Books, Berlin for an evening of performance poetry and prose on Thursday 14 November, beginning promptly at 7:30 p.m.
In line with The White Review's principles we'll be presenting an established talent alongside a new voice, both of them performing works that blur the boundaries of performance, art and poetry.
A short introduction by the editors will be followed by readings from Eugene Ostashevsky, Greg Baxter and Matt Lomas, about whom more below. There will be drinks before, during and after the performances.
The Russian-American poet EUGENE OSTASHEVSKY, who contributed an excerpt from 'The Pirate Who Does Not Know the Value of Pi' (about the relationship between a pirate and his parrot) to The White Review 8. Famous for his physically animated, ventriloquistic performances, Ostashevksy's books of poetry include 'The Life and Opinions of DJ Spinoza', published by Ugly Duckling Presse.
GREG BAXTER was born in Texas in 1974. He is the author of two books, A Preparation for Death and The Apartment. A third book, Munich Airport, will be published in 2014. He lives in Berlin.
MATT LOMAS, whose 'A Letter That Never Reached England' featured in The White Review 4, will read a new piece that 'oscillates between English and German', appropriately for an event organised by an English-language journal in Berlin.
Posted in
art
,
design
,
Motto Berlin event
,
Theory
on July 9th, 2013
Tags:
Jan van Eyck Academie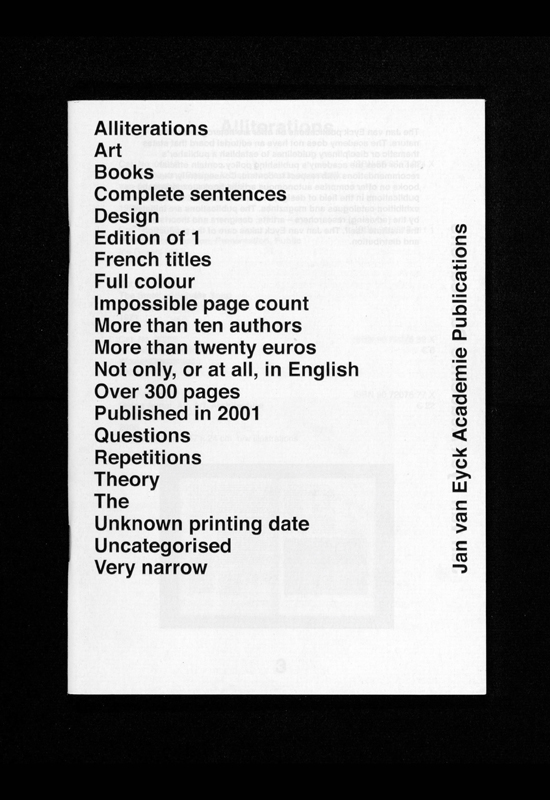 17.07.2013. 19:00. Motto Berlin.
Opening Week: A Platform for Art/Theory/Design. Jan van Eyck Alumni Association e.V.
In times when norms of commerce and technology seem to pervade all activities, the example of the Jan van Eyck Academie in Maastricht stands out. Until its recent entrepreneurial recasting under austerity programmes, the Academie had been a site of encounters which had surpassed the sterile confines of academia and the consensual norms of market-oriented work, as it welcomed examinations and radical critiques of the spaces of artistic creation, theoretical inquiry and design, while also questioning the relations and boundaries between these fields. Building upon this experience, while at the same time surpassing its institutional limitations, it is our intention to construct a platform for collaboration between theorists, designers and artists, by suspending the borders between their respective disciplines, by affirming the need for collective and experimental work, by engaging in projects which do not shy away from questioning the very possibilities of different domains, whether aesthetic, scientific or political. Within the framework of a three-day inaugural meeting, we will present and discuss works in design, art and theory by those formerly related to or supporting the Academie as well as others who are joining us. A series of lectures and performances, seminars and screenings, as well as displays of works and book presentations will serve us, in this sense, not only as materials for a broader discussion, but also as a nucleus for future collaborative work.
Organized by the Jan van Eyck Alumni Association e.V. in cooperation with the ICI Berlin Kulturlabor, KW Institute for Contemporary Art, Motto Berlin and the Silberkuppe Gallery.
Full Programme:
http://www.ici-berlin.org/events-news/
Posted in
art
,
books
,
Motto Berlin event
on June 8th, 2013
When: Wedn. June 12, 7 p.m.
Where: Motto Berlin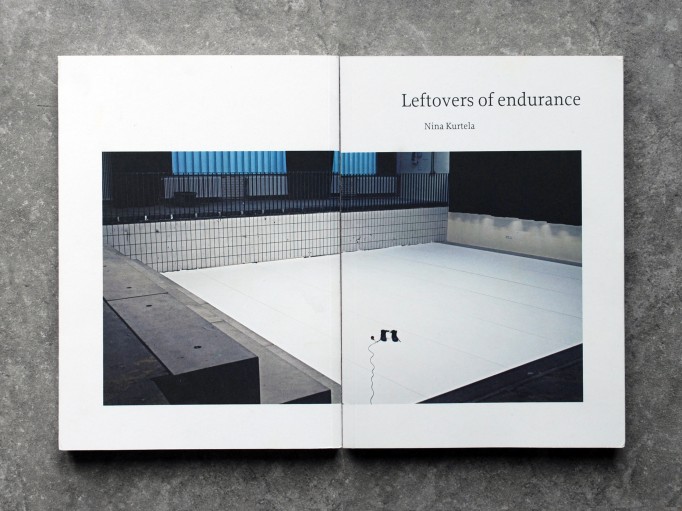 Nina Kurtela, Leftovers of Endurance
Leftovers of endurance is a project that collects, archives, and discusses topics related to the durational performance / video work Transformance by Nina Kurtela made in Uferstudios, Berlin 2010.
The main focus of this project is to exchange and build the discourse of writing about artworks and/or the related subjects that are engaged. Seventeen authors reflect on the work from different perspectives, touching upon the questions that are set and probed in Transformance.
From their different backgrounds in theory, science, art criticism and art practice, they are looking at the work as well as the practice of writing from different perspectives.
Therefore the book serves as a platform for possible discussions, opening discursive thinking around performative practices within contemporary art.
Contributing authors: Branka Benčić, Rickard Borgström, Franz Anton Cramer, Eric Green, Boris Greiner, Igor
Koruga, Isabel Lewis, Andrej Mirčev, Carlos Manuel Oliveira, Kerstin Schroth, Jasna L. Vinovrški, Litó Walkey,
Kandis Wiliams, Jadwiga Zimpel, Marysia Zimpel.
Format: 16 x 22 cm
Pages: 240
Language: English
Colour: b/w, cover in full colour
Binding: softcover
Print run: 300
Design: Rafaela Drazic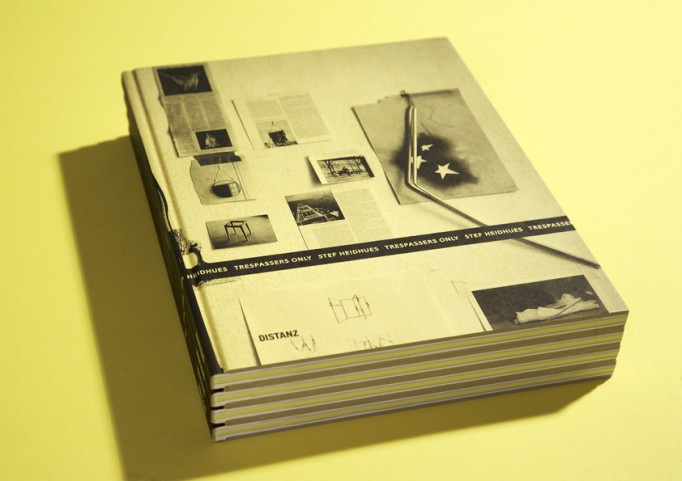 Stef Heidhues, Trespassers Only
Zwischen Vertrautem und Fremdem
Spannungsreiche Gegensätzlichkeiten bestimmen das Werk von Stef Heidhues (geb. 1975 in Washington D.C., lebt und arbeitet in Berlin), das von ihrem alltäglichen Umfeld inspiriert ist. Und so führt auch der Titel ihrer ersten Monografie "Trespassers Only" (dt. Nur für Unbefugte) mitten hinein in die Themen, mit denen sich die Künstlerin beschäftigt. In Heidhues' Werk geht es um Grenzen und ihre Überschreitungen, um Markierungen und deren Missachtung sowie um Zuschreibung und Umschreibung. Dabei spielt der ungewöhnliche Einsatz des jeweiligen Materials eine besondere Rolle: Aus Fahrradketten werden Flaggen, Motorradhelme werden in Keramik modelliert, Stahl, Treibholz, Latexband, Stoff und Pappe bilden Zäune, Schranken und Barrikaden. Ihre Arbeiten handeln von unserer Gesellschaft, sind ein Statement gegen die allzu schnelle Zuschreibung und Wertung vermeintlich klarer Sachverhalte und ein Plädoyer für mehr Empathie.
Mit einem Vorwort von Reinhard Spieler, einer Einleitung von Barbara J. Scheuermann und einem Interview mit der Künstlerin von Hans-Jörg Clement.
Between the Familiar and the Foreign
Dynamic oppositions inform the work of Stef Heidhues (b. Washington, D.C., 1975; lives and works in Berlin), which is inspired by the everyday world around her. And so the title of her first monograph, "Trespassers Only," leads right into the issues the artist explores. Heidhues's art is about boundaries and their transgression, about demarcations and the disregard for them, about attributions and their redistribution. The unconventional use of her various materials plays a central role: bicycle chains become flags; motorcyclists' helmets are actually ceramic models; steel, driftwood, latex tape, fabric, and cardboard form fences, barriers, and barricades. Her works speak of our society, taking a stance against the overly quick categorization and valuation of what seem to be unequivocal matters of fact and articulating a plea for more empathy.
With a preface by Reinhard Spieler, an introduction by Barbara J. Scheuermann, and an interview with the artist by Hans-Jörg Clement.
Format: 20 x 25,5cm
Features: 84 Pages, approx. 45 Color and b/w images, hardcover
Editors: Barbara J. Scheuermann, Reinhard Spieler
Graphic Design: Barbara Bättig, mischen, www.mischen-berlin.de
Publisher: DISTANZ Verlag
978-3-95476-021-3