Posted in
Book launch
,
critique
,
Motto Berlin event
,
music
,
Theory
on June 28th, 2023
Tags:
Andrea Goetzke
,
Book launch
,
Carla J. Maier
,
DJ Ari Robey-Lawrence
,
Lendl Barcelos
,
Music performance
,
Norient Books
,
Philipp Rhensius
,
Qeei
,
Reading
,
Tatiana Heuman
,
Thomas Burkhalter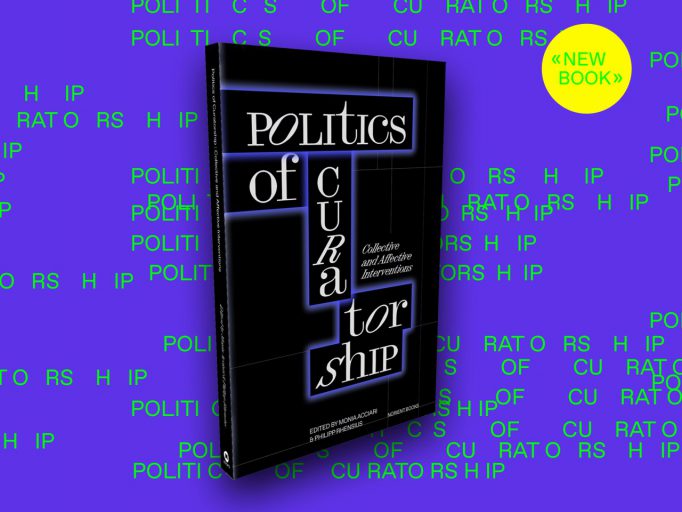 Dear Friends,
We are happy you invite you to an open-air summer evening with lectures, readings, and a music performance to launch our newest Norient Book Politics of Curatorship on June 29 at Motto Books Berlin from 19:00 onwards.
In essays, academic texts, photo essays, poems, and short comments by 32 writers, artists, journalists, and scholars from all over the world, this volume attempts to encourage different approaches to increase diversity and equality in curatorship within the cultural industry.
For our Berlin release party, we have invited the Berlin-based curator and book contributor Andrea Goetzke & the activist and DJ Ari Robey-Lawrence for a panel discussion, the musician Tatiana Heuman aka Qeei to play an exclusive music performance, and the sound artist Lendl Barcelos and Norient founder Thomas Burkhalter (both contributors) for remote readings in the lovely courtyard of Motto Books Berlin. Moderated by Carla J. Maier and Philipp Rhensius.

Expect an engaging evening with critical questions, challenging sounds and refreshing drinks. Co-moderated by Norient Books editor and Sound Studies researcher Carla J. Maier and Norient editor and writer/musician Philipp Rhensius.