Posted in
art
,
events
,
film
,
Motto Vancouver event
,
Motto Vancouver store
on September 11th, 2011
Tags:
Occasional Papers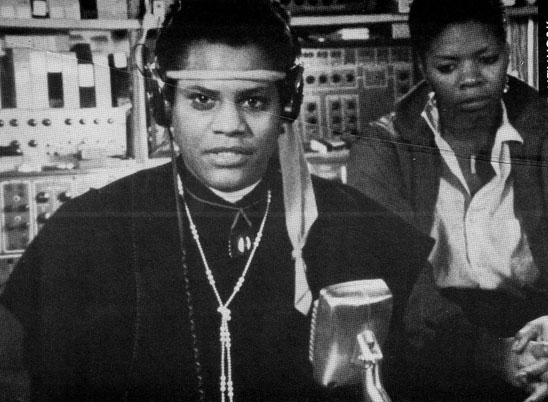 Born in Flames: Screening and Talk @ Motto Vancouver
September 17, 5 – 8pm
Motto Vancouver and Fillip are pleased to present a special launch event in conjunction with the recent release of Born in Flames published by Occasional Papers, London. Based on Lizzie Borden's 1983 film of the same name, the book investigates New York's radical feminist and lesbian communities through an account of a fictional dystopia set ten years after a peaceful Socialist revolution.
Artist Kaisa Lassinaro and publishers Sara De Bondt and Antony Hudek will join us from London via Skype to introduce the project, followed by a screening of Borden's film (running time: 80min).
The launch will occur alongside a special presentation of Occasional Papers' back catalogue, on view at Motto Vancouver through October. Founded in 2008 by De Bondt and Hudek, Occasional Papers is a non-profit publisher devoted to the histories of architecture, art, design, film and literature.
For more information see: http://occasionalpapers.org/