Posted in
art
,
books
,
design
,
events
,
Motto Berlin event
,
painting
on February 4th, 2014
Tags:
Amanda Haas
,
Giacomo Santiago Rogado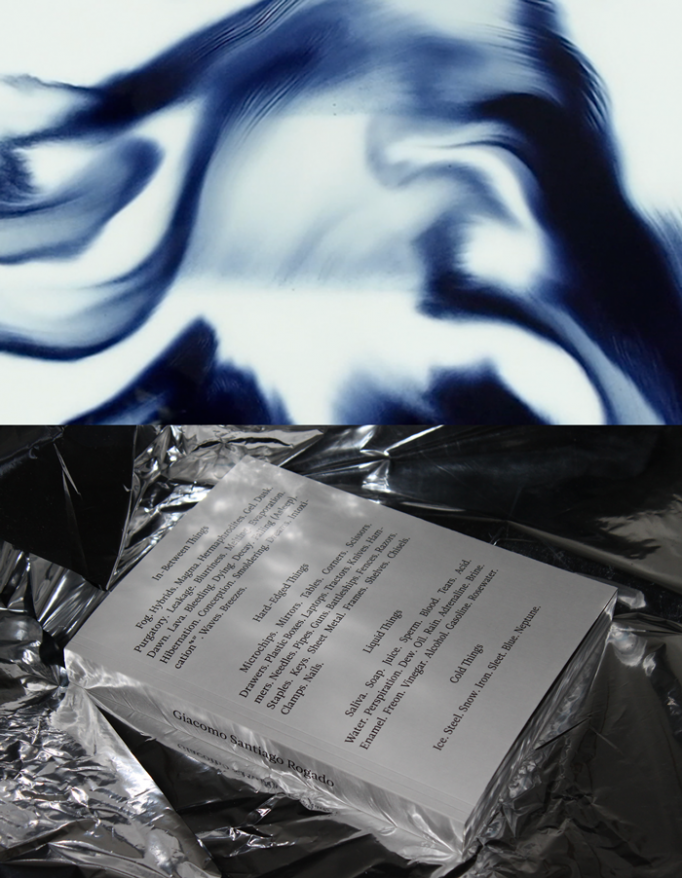 Amanda Haas Design & Studio Rogado 
are happy to invite you to the book launch of:
Posted in
art
,
books
,
distribution
,
painting
,
writing
on January 29th, 2014
Tags:
Apolonia Dwurnik
,
Izabela Kaszyńska
,
Pola Dwurnik
GIRL ON CANVAS. Pola Dwurnik, Izabela Kaszyńska (Eds.).
GIRL ON CANVAS is an artbook project by Pola Dwurnik about painting and its reception. It will show a new life of Dwurnik's paintings, one completely uncontorlled by the artist ? life born in minds and hearts of over 30 various personalities, who wrote texts for the publication. The book will be both openly personal and bravely intimate. Subversive, rascally and girlish. A subtle riot.
Painting is not dead. It is the viewers who are lifeless or stunned. Though not all and that is precisely what this book is about. It is about how a girl, painted on a canvas, can communicate with us.
I have long noticed that visitors to my studio discover interesting and surprising aspects and narratives in the paintings; often far from what I had intended. Motivated by a desire to preserve such unusual interpretations, I decided in December 2011 to create a collection of stories based on a selection of my works. I commissioned the texts from friends, artistic collaborators, people that think about the world much as I do, or simply those with whom I share a passion and respect for the art of painting. I deliberately chose not to invite other painters for their professional and technical perspective merits a separate publication. The various authors of Girl on Canvas hold different values and subscribe to a variety of worldviews, which means this book does not represent any single milieu. Rather, it brings together people from various walks of life through my paintings. Girl on Canvas is also a review of the first dozen or so years of my painting practice. Here, using the words of others, I am looking at my work from a distance so that I can continue developing as an artist in a conscious and responsible way. P.D.
Concept and graphic design: Dagny & Daniel Szwed (moonmadness.eu)
Print run: 1000 (100 numbered and signed)
356 pages
Paper: Panta Alto 130 G
Hardcover
€29
Buy it
Posted in
art
,
magazines
,
painting
,
writing
on July 9th, 2013
Millions Magazine # 2. Tony Romano and Claire Greenshaw (Eds.).

Millions is an arts and culture magazine dedicated to celebrating and connecting likeminded contemporary art communities throughout Canada and abroad. Millions is designed, edited and published by artists Tony Romano and Claire Greenshaw. In addition to artist projects curated for each issue, Millions presents in depth articles and interviews with emerging and established contemporary artists.
Millions comes out three times a year and is carried by select Chapters/Indigo stores as well as many independent magazine and book retailers throughout Canada.
Language: English
Size: 17.7 x 27.9 cm
Binding: Softcover
10 €
Buy it
Posted in
art
,
distribution
,
magazines
,
painting
,
photography
,
sculpture
,
writing
on April 12th, 2013
Tags:
art school
,
Berlin
,
daniel richter
,
Kuehn Malvezzi
,
Olafur Eliasson
,
stan douglas
,
studio miessen
,
UdK
A new art school? Statements by 30 artists, writers and architects.
Over the past two decades, Berlin's growth into an international art metropolis has brought many people to the city. A number of these imports teach art – seemingly in all other cities but Berlin. The city's two schools providing full-scale arts education – the Universität der Künste (UdK) and the Hochschule Berlin Weissensee – were established long before 1989.
Since 2006, if not before, discussions about the UdK's organizational and administrative politics have flared up – generated, for one, by the stepping down of Stan Douglas and Daniel Richter as professors, a development the UdK attempted to atone for by appointing prominent professors such as Olafur Eliasson (whose assignment though ends March 2014). Weissensee has seen an outflow of professors with international profiles to teaching posts in other cities – Karin Sander has taught in Zurich since 2007, Katharina Grosse in Düsseldorf since 2010 – and the school has gone the way of appointing guest professors and lecturers.
Reputations, ratings and capacities for reform aside, the question still presents itself whether Berlin, given its manifold art scene, is in need of new models and directions for its art education. In 2006–7, the one-year temporary project unitednationsplaza underscorred the city's desire for an informal art school mediating its larger, international art discourse.
Does the current situation suffice? If not, what form would a new institute ideally take? frieze d/e asked Monica BONVICINI, Helmut DRAXLER, Tom HOLERT and Robert KUDIELKA for extended responses to these questions. A set of additional artists and theorists also contributed shorter statements.
Finally, six artists and architects – Roger BUNDSCHUH, Eva GRUBINGER, Sabine HORNIG, Michelle HOWARD, KUEHN MALVEZZI, and Studio MIESSEN – were asked to submit concrete drafts for the design and structure of a new art academy.
And much more…
Editors: Matthew Slotover, Amanda Sharp
Language: German / English
Pages: 158
Price: €8.50
Buy it
Posted in
art
,
collage
,
drawing
,
editions
,
exhibitions
,
painting
,
video
on December 20th, 2012
Tags:
Albert Oehlen
,
Allen Ruppersberg
,
Anri Sala
,
Carmen Herrera
,
Christian Burnoski
,
Christopher Williams & Johannes Bendzulla
,
Ed Ruscha
,
François Morellet
,
Heimo Zobernig
,
Herbert Brandl
,
Isabell Heimerdinger
,
Jack Youngerman
,
Jannis Kounellis
,
Jeffrey Vallance
,
Jenny Holzer
,
Jimmie Durham
,
Joan Jonas
,
Joe Goode
,
john baldessari
,
Jonathan Monk
,
Kelley Walker
,
Lawrence Weiner
,
Louise Lawler
,
Marcel Odenbach
,
Martin Boyce
,
Mary Heilmann
,
Michael Elmgreen & Ingar Dragset
,
Nedko Solakov
,
Olivier Mosset
,
Paul McCarthy
,
Peter Fischli
,
Print Response
,
Rodney Graham
,
Roman Ondák
,
Roman Signer
,
Ryan Gander
,
Stephanie Taylor
,
Susan Hiller
,
Thomas Hirschhorn
,
Tobias Rehberger
,
Valie Export
,
Wade Guyton
Print Response is a series of prints that were altered by various artists whom Burnoski had approached by mail or in person.
In his request to the artists, Burnoski left it open to what could be done in response to the print, saying only that it could be as simple as they wished.
The artists include:
John Baldessari, Pierre Bismuth, Martin Boyce, Herbert Brandl, Angela Bulloch, Martin Creed, Richard Deacon, Jimmie Durham, Michael Elmgreen & Ingar Dragset, Valie Export, Peter Fischli, Ryan Gander, Joe Goode, Rodney Graham, Wade Guyton, Mary Heilmann, Isabell Heimerdinger, Carmen Herrera, Susan Hiller, Thomas Hirschhorn, Jenny Holzer, Joan Jonas, Jannis Kounellis, Louise Lawler, Paul McCarthy, Jonathan Monk, François Morellet, Olivier Mosset, Marcel Odenbach, Albert Oehlen, Roman Ondák, Tobias Rehberger, Allen Ruppersberg, Ed Ruscha, Anri Sala, Roman Signer, Nedko Solakov, Stephanie Taylor, Jeffrey Vallance, Kelley Walker, Lawrence Weiner, Christopher Williams & Johannes Bendzulla, Jack Youngerman, Heimo Zobernig
Print Response, 2012
by Christian Burnoski
Designed by Daria Holme
Special Edition of 50 + 10 AP includes a DVD titled "Put It Back Together – Tape It Together" 49 mins (A film of Paul McCarthy's response being taped back together.)
Buy it
Limited Edition of 200 + 50 AP
Buy it
Posted in
distribution
,
painting
,
writing
on November 20th, 2012
Tags:
Avigail Moss
,
Jan van Eyck Academie
,
Kerstin Stakemeier
Painting — The Implicit Horizon documents a symposium which took place at the Jan van Eyck Academie in Maastricht, the Netherlands. The book presents essays and transcripts of discussions between European and American artists, art historians, and critics who have looked at some of the ways painting has been conceived of in the eras after Conceptual Art. Addressing ideas of production and consumption, critiques of the end of art, issues of age, accomplishment, and the myth of the painter, the book posits that painting, as a working practice as well as a historical referent, serves as an implicit horizon or limit condition for other media.
"Jimson lives in a ramshackle houseboat on the Thames river, where he reminisces about the days when the state collected his paintings, hides from the police (who pursue him for his minor infractions and debts) and schemes about how to extract money from various wealthy patrons. That is, his struggles are conceptual, material and financial and always involve a race against time and an acknowledgement of his own limitations even in light of his successes. After a series of roguish scrapes, he finally receives a retrospective at Tate Britain: a triumph that does little to alleviate his destitution. But the film's dénouement comes when Jimson paints a "monument to England": a giant mural representing "The last Judgment" on the side of a bombed-out church aided by a cadre of voluntary art student assistants who he keeps remunerated in cups of coffee. The film ends when Jimson — threatened by council developers looking to capitalize on the land — voluntarily bulldozes his mural in advance of the city bureaucrats and sails off down the Thames in search of a new horizon: perhaps another, larger wall (or a further expansion of painting as such)."
Contributors:
Carol Armstrong, Warren Carter, Helmut Draxler, Kerstin Stakemeier, Elisabeth Lebovici, Esther Leslie, Avigail Moss, Ulrike Müller, Dierk Schmidt, and Amy Sillman.
Published by Jan van Eyck Academie
D 10€
Posted in
art
,
books
,
distribution
,
Motto @ Wiels
,
painting
,
sculpture
,
writing
on June 30th, 2012
Tags:
Michael van den Abeele
,
Wiels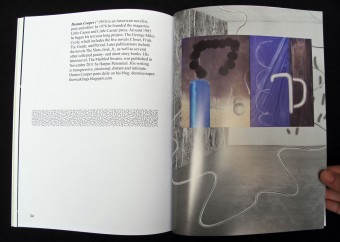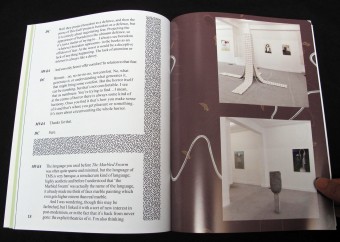 A Toast to the Ghost, the Host, Michael Van den Abeele.
"RENDER ME REAL. Millions of computers are rendering in the night; rendering everything more real, more realistic; rendering a new generation of extraterrestrials looking more real that the ones before; a new generation of dinosaurs, now feathered but covered in fur soon enough, if current rendering is done; of evil midget-like creatures; of astonishing landscapes covered with paramount super-structures and populated by the millions; a new generation of things as yet indescribable, but imperatively more real and convincing than before. The real is chased after like a deer; like the hunter that changed into a deer, now chased by his own dogs…"
Includes a conversation between Michael Van den Abeele and Dennis Cooper.
Published on the occasion of Un-Scene II (exposition June 2012) at Wiels, Centre for Contemporary Art.
D 15 €