Posted in
art
,
Artist magazine
,
curatorial studies
,
design
,
graphic design
,
magazines
on November 13th, 2023
Tags:
culture
,
Department of Design and Culture
,
Displaay Type Foundry
,
fashion
,
HTW Berlin
,
Item Magazine #5 – kursiv
,
photography
,
Type design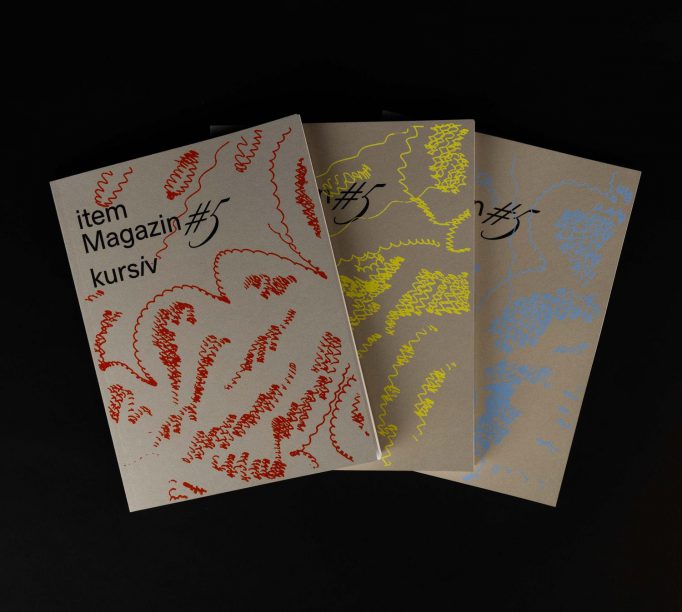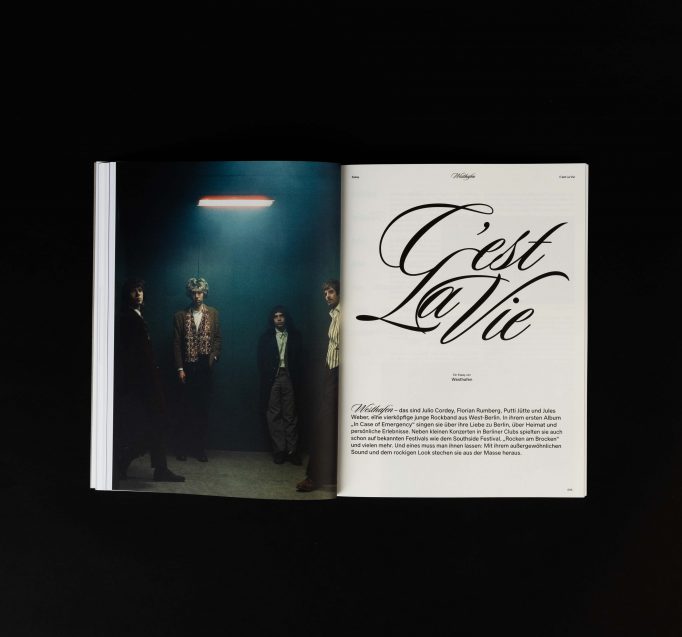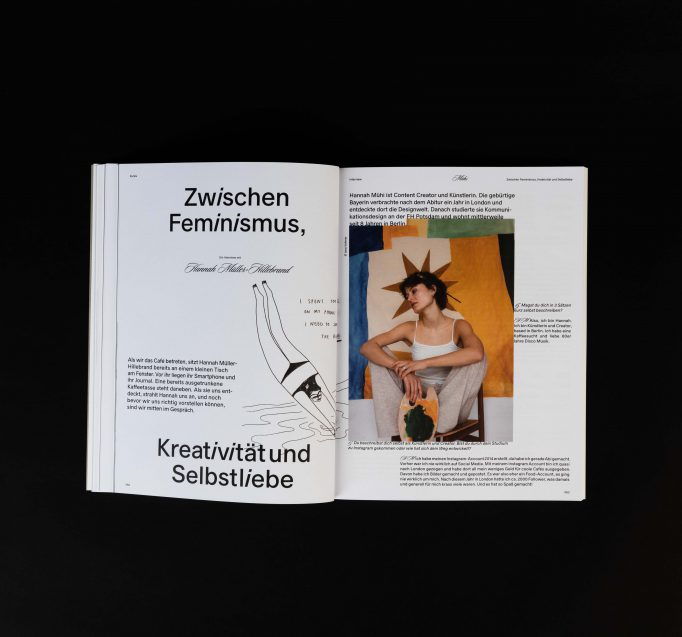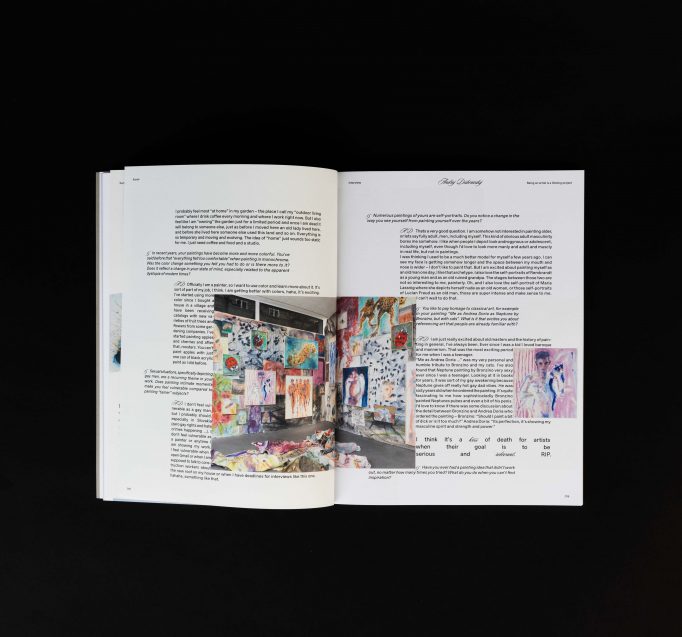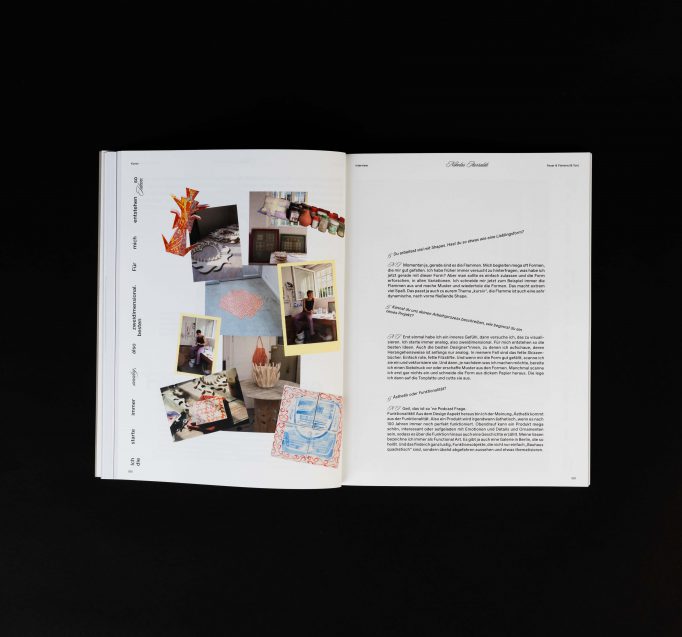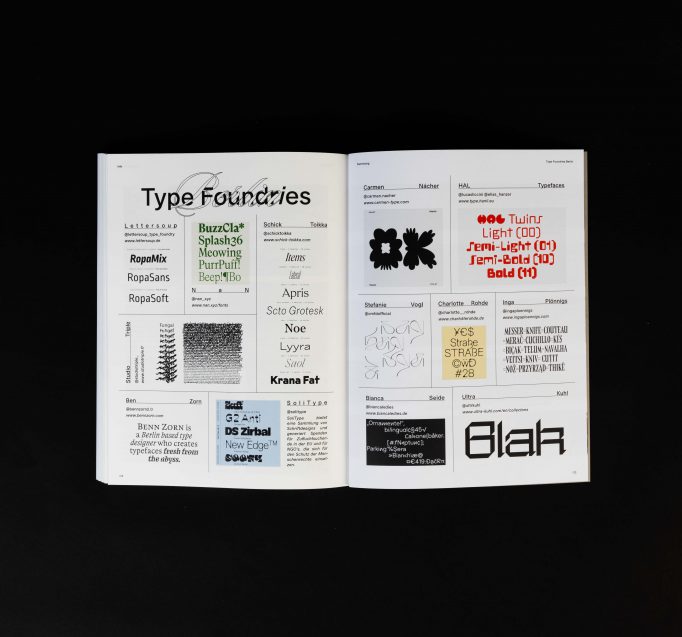 item (Independent platform for the Transfer of Educational impulses via a student Magazine) is the student magazine of the Department of Design and Culture at HTW Berlin. 
item #5 steht unter dem Titel kursiv und behandelt Veränderung als fließenden Prozess. Kursiv (lat.), das bedeutet so viel wie fließend, immer weiterlaufend, aber auch eilend. Ist das nicht eine ziemlich treffende Repräsentation unserer heutigen Zeit? Der digitale Wandel eilt so schnell voran und verändert unser Leben stetig. Doch muss das unbedingt bedeuten, dass das analoge Handwerk ausstirbt? Oder kann Digitales und Analoges miteinander vereint werden und zusammenfließen? Des Weiteren befassen wir uns mit Heimat und Identität. Was hat unsere Kultur mit unserer Arbeit zu tun? Wie identifizieren wir uns mit verschiedenen Kulturen und wie beeinflussen uns diese? Was bedeutet eigentlich Heimat? Was treibt uns an und was inspiriert uns?
In item #5 fokussieren wir uns auf junge Kreativschaffende aus Berlin und haben viele spannende Beiträge zusammengestellt. Du kannst dich unter anderem auf Interviews mit Hannah Mühi, Andrej Dúbravský, Berfin Karakurt, Nikolas Iturralde und dem Kreativ-Duo Lisa Ertel und Jannis Zell freuen. Außerdem gibt es individuelle Texte von dem Künstler Angst Yok, den Poetryslamerinnen Hala und Lucia Lucia, der Rockband Westhafen und dem Typedesigner Hubert Jocham. Zusätzlich stellen wir Arbeiten von 23 Studierenden des Fachbereichs Gestaltung und Kultur vor und ermöglichen so Einblicke in die verschiedenen Studiengänge und die Arbeiten, die an der HTW entstanden sind.
Order here