Posted in
art
,
ecology
,
exhibition catalogue
,
photography
,
writing
on July 21st, 2023
Tags:
Aviary
,
ecological collapse
,
ecology
,
ecosystem
,
Elena Feijoo
,
exhibition catalogue
,
Lene Johansen
,
Marius Presterud
,
nature
,
Norwegian Sculptor's Association
,
Oslo Apiary
,
Rebekka Handeland
,
Régine Debatty
,
Siv Dolmen
,
SMOKE BREATHER
,
urbanity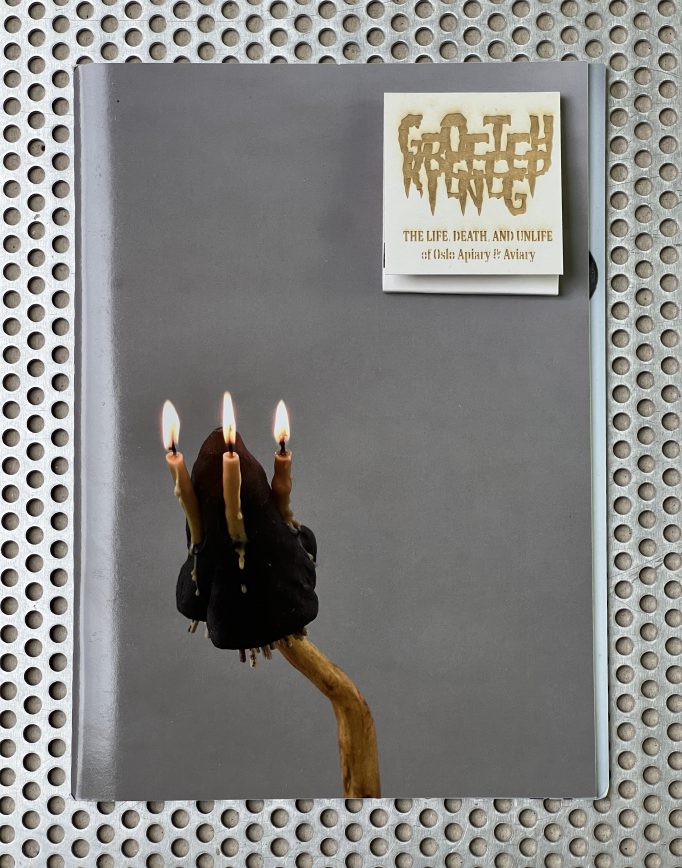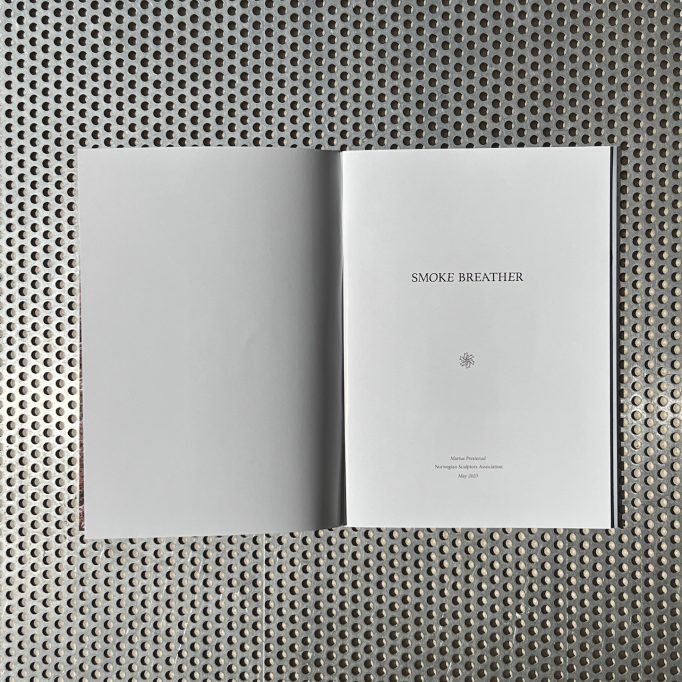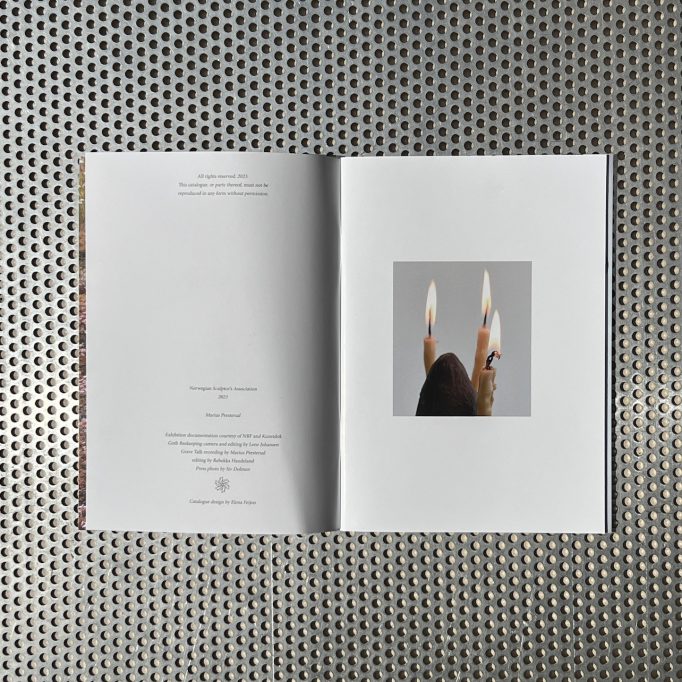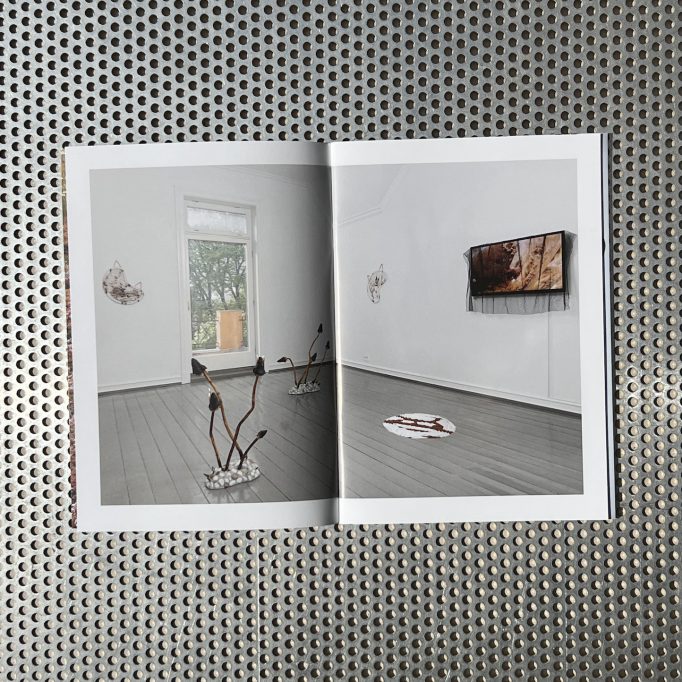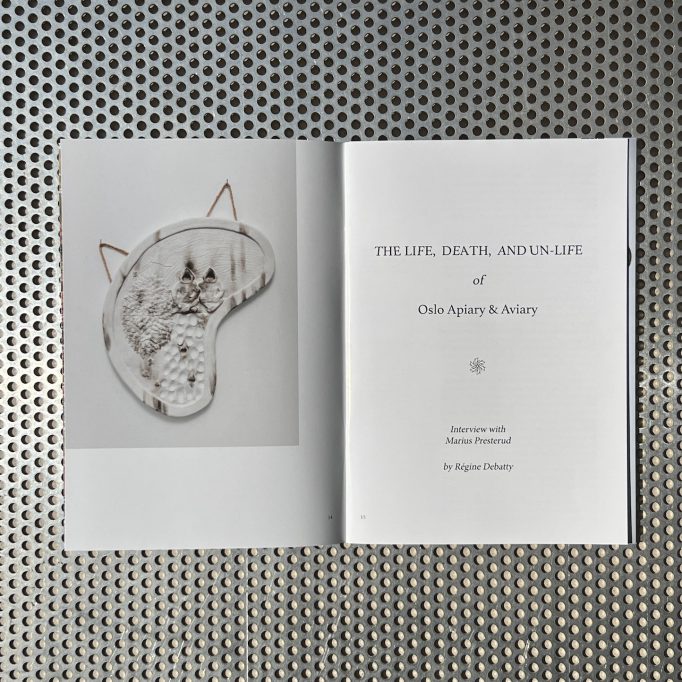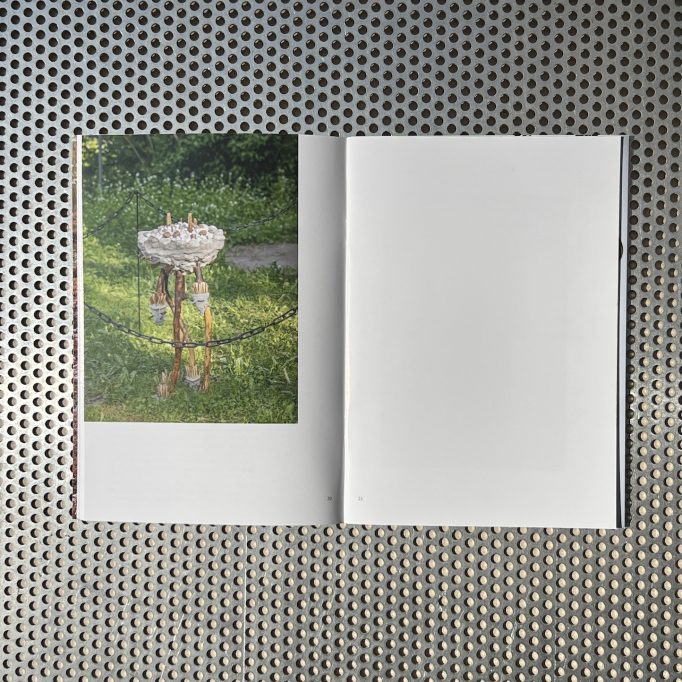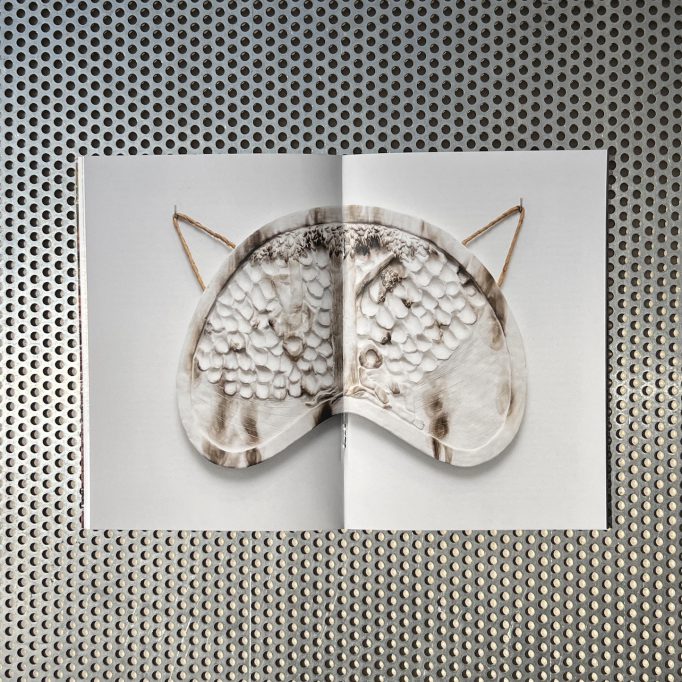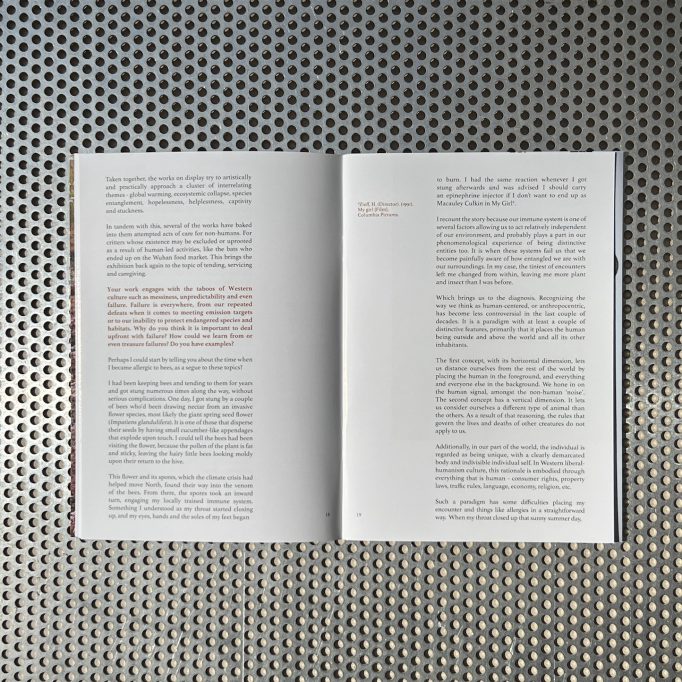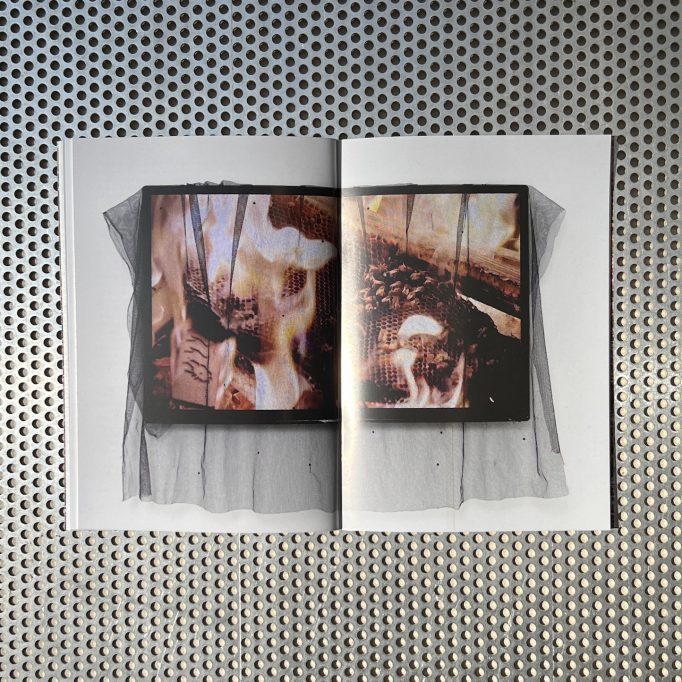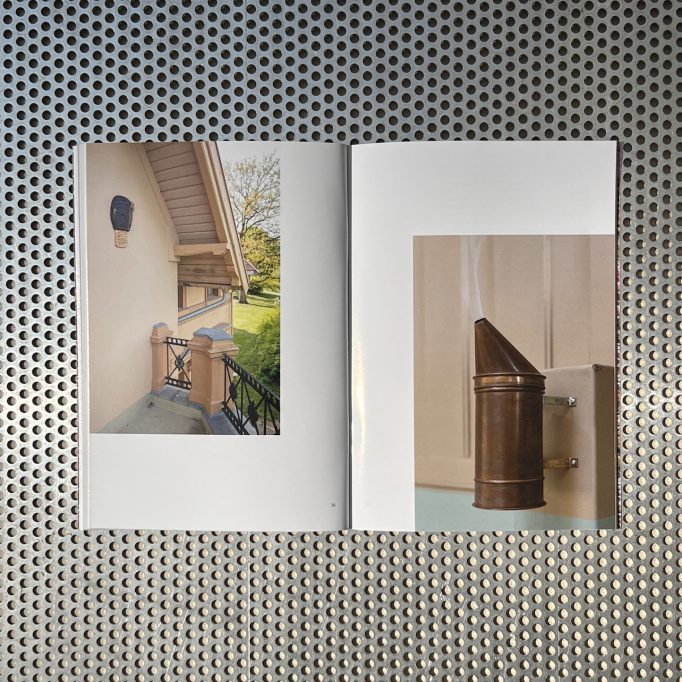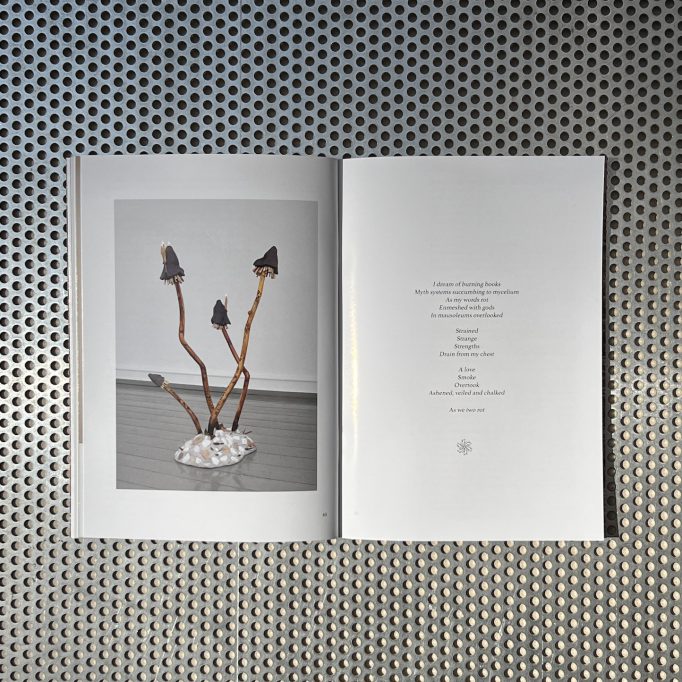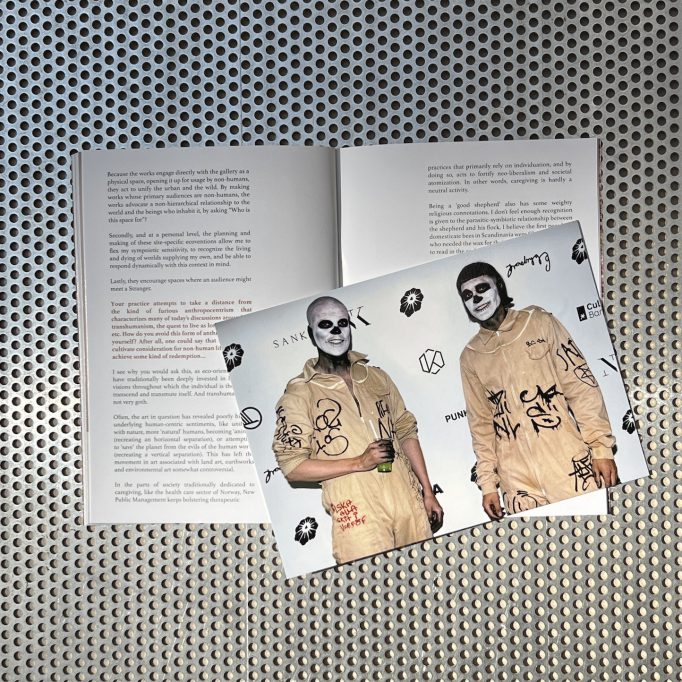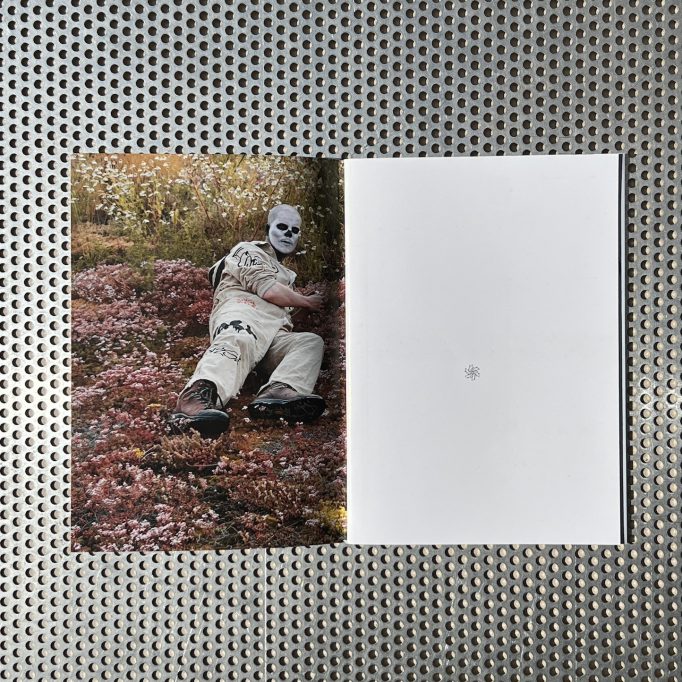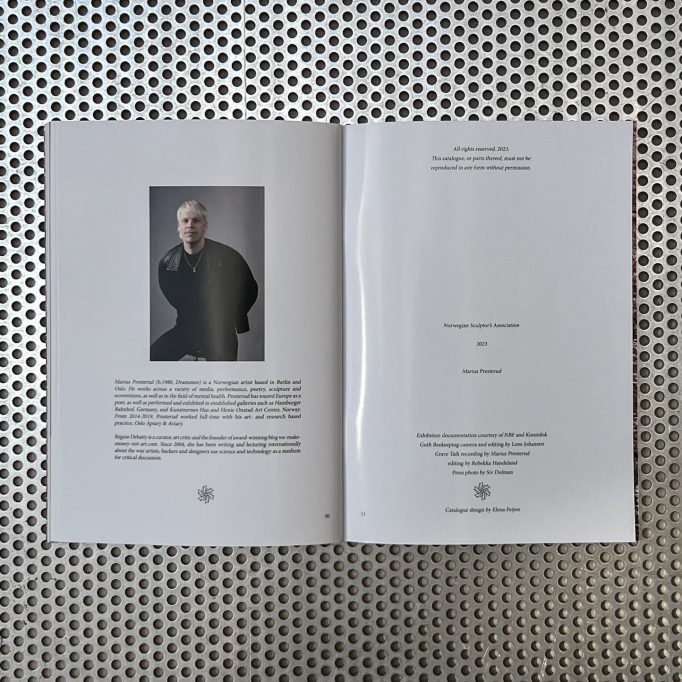 Is your business secured in the case of ecological collapse?
Or are you unsure?
Oslo Apiary & Aviary is a provider of dark-ecological tools, goods and services. We work in the overlap between art and ecosystemic change, specializing in urban husbandry, feeding birds, growing worms, keeping bees, tending trees.
A consistent activity throughout our work is the inspection of how the domains 'urbanity-nature' and 'private-public' are expressed and separated: By caring for plants, birds and insects in the city, we question what types of life belong where. By subjugating ourselves to urban husbandry, we revitalize mutually dependent modes of being. Our entanglement allows for moments of enlivenment in a time of atomizing individuation. We are in this together! Through our embedded practice we try to get a sense of the city's ontology – how the post-sustainable city is constituted and can, or can't, be reconstituted.
Currently, 'can't" is in the lead, gothifying our practice. Drawing on strategies traditionally associated with the multi-roled artist, we find ourselves simultaneously planting trees as well as branching out into survivalist prepping: an entrepreneurial doomsday cult for hire, toiling in the ruins of humancentrism.
Marius Presterud (b.1980, Drammen) is a Norwegian artist based in Berlin and Oslo. He works across a variety of media; performance, poetry, sculpture and ecoventions, as well as in the field of mental health. Presterud has toured Europe as a poet, as well as performed and exhibited in established galleries such as Hamburger Bahnhof, Germany, and Kunstnernes Hus and Henie Onstad Art Center, Norway. From 2014-2019, Presterud worked full-time with his art- and research based practice, Oslo Apiary & Aviary.
Régine Debatty is a curator, art critic and the founder of award-winning blog we-make- money-not-art.com. Since 2004, she has been writing and lecturing internationally about the way artists, hackers and designers use science and technology as a medium for critical discussion.
Norwegian Sculptor's Association 2023
Exhibition documentation courtesy of NBF and Kunstdok
Goth Beekeeping camera and editing by Lene Johansen
Grave Talk recording by Marius Presterud
editing by Rebekka Handeland
Press photo by Siv Dolmen
Catalogue design by Elena Feijoo