Posted in
cassette
,
music
,
Self published
on April 27th, 2023
Tags:
A-B
,
cassette
,
field recordings
,
Linus Bonduelle
,
music
,
Risograph
,
Rotterdam
,
Self Published
,
voice over
,
Walk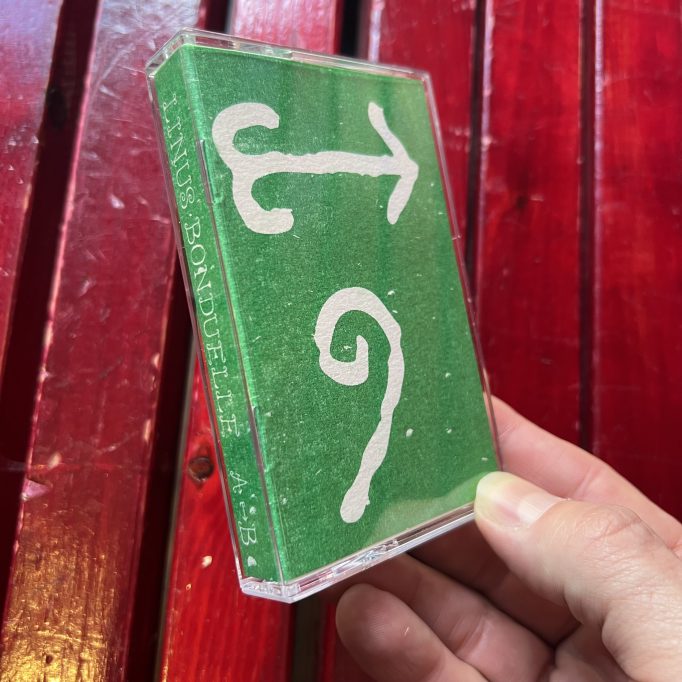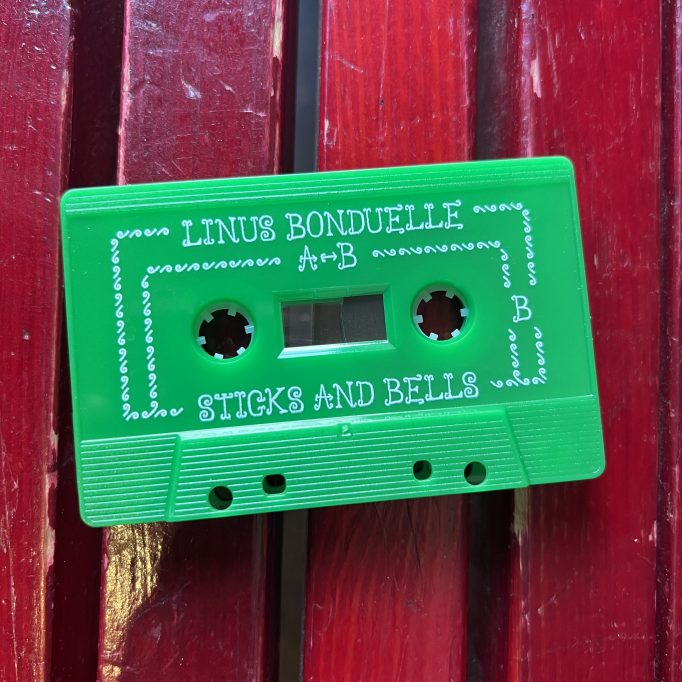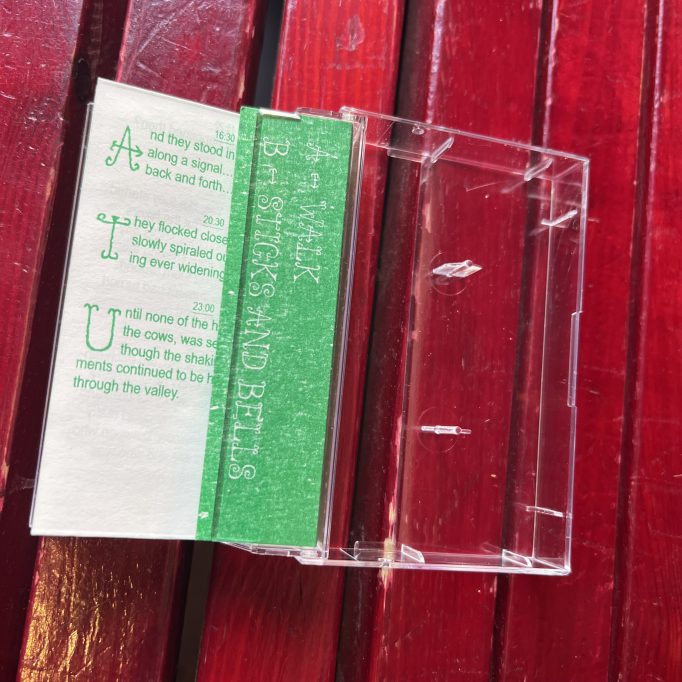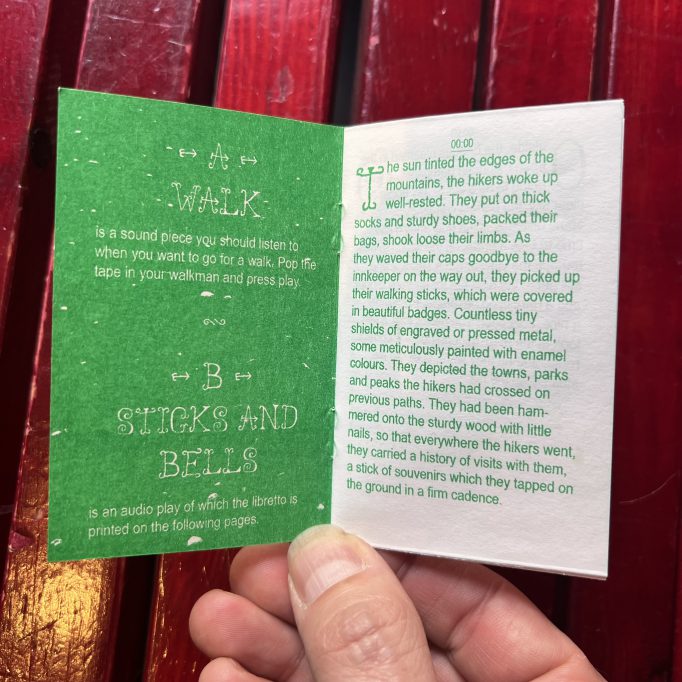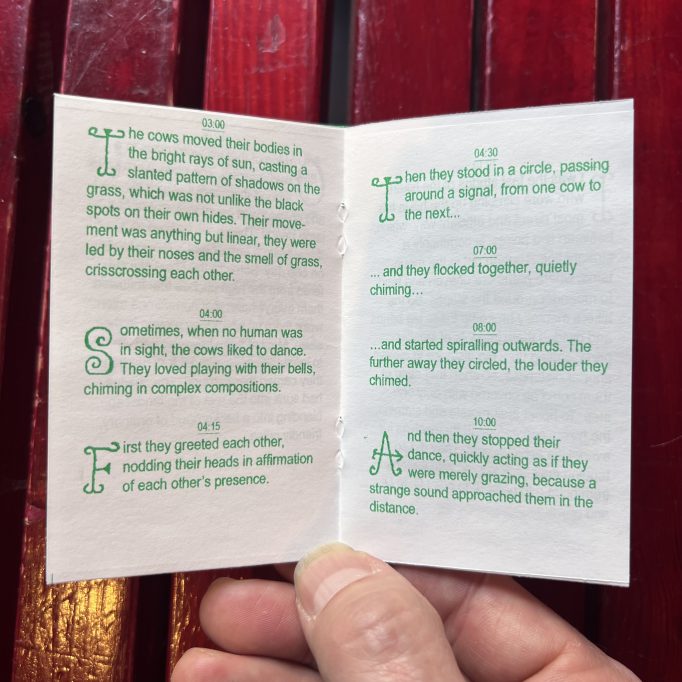 A-B features two sound works made in 2022, both recorded and edited in Charlois, Rotterdam.
Side A, 'Walk', is best listened to when going out for a stroll. It is a guided tour with a narrator-companion holding an essayistic monologue about how we observe the world and ourselves while walking. Side B, 'Sticks and Bells', is a pastoral play choreographed for an array of 12 cowbells and 12 walking sticks, which tells the story of a conflict between a group of hikers and a herd of cows. The riso-printed libretto to this instrumental piece is published with the tape.

credits

released February 16, 2023
All sounds recorded in Charlois, Rotterdam.
Printed at KIOSK Rotterdam, bound at De Boog Rotterdam.
A big thanks to the performers of Sticks and Bells: Ash Kilmartin, Bobby Sayers, Bruno Neves, Claudia Schouten, Ghislain Amar, Kate Price, Kirsten Van Lienden, Lisa Meijer, Małgorzata Miśniakiewicz, Marie Saladin, Marloes de Vries, Matt Plezier and Ronja Calle.
Further thanks to Ash Kilmartin, Flip Driest and Frédéric Van de Velde.
Shell-printed cassette with a riso-printed cover. Includes the libretto to Sticks and Bells. Hand-printed, cut and bound at KIOSK and De Boog Rotterdam. Edition of 50.
Order here