Posted in
art
,
Artist Book
,
Book launch
,
books
,
events
,
Motto Berlin event
,
Motto Berlin store
,
Uncategorized
on February 7th, 2023
Tags:
Album Verlag
,
Art&Girls
,
Bernhard Cella
,
book presentations
,
Ein Jahrhundert der verletzten Männer / A century of injured men
,
event
,
motto berlin
,
Salon für Kunstbuch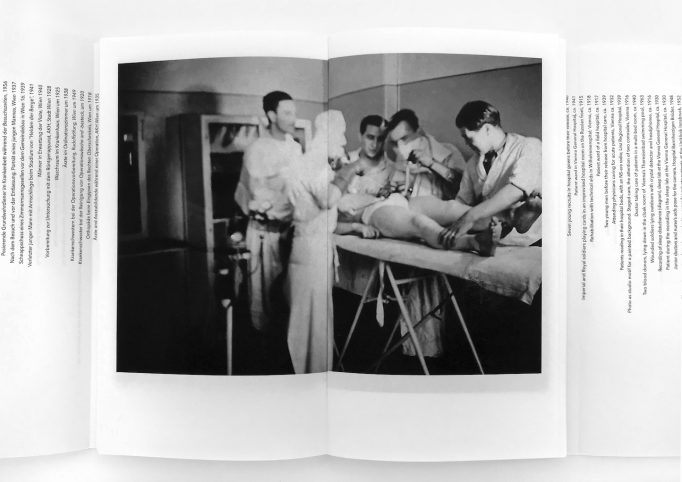 Please join us for the book launch of

Ein Jahrhundert der verletzten Männer / A century of injured men
Bernhard Cella
Published by Album Verlag, 2022

Art&Girls
_
Published by Salon für Kunstbuch, 2022

10 February 2023
from 7pm

Motto Berlin
Skalitzer Str. 68 (im Hinterhaus)
10997 Berlin


Links:
Bernhard Cella
un.titled
art.n.girls
Album Verlag
Salon für Kunstbuch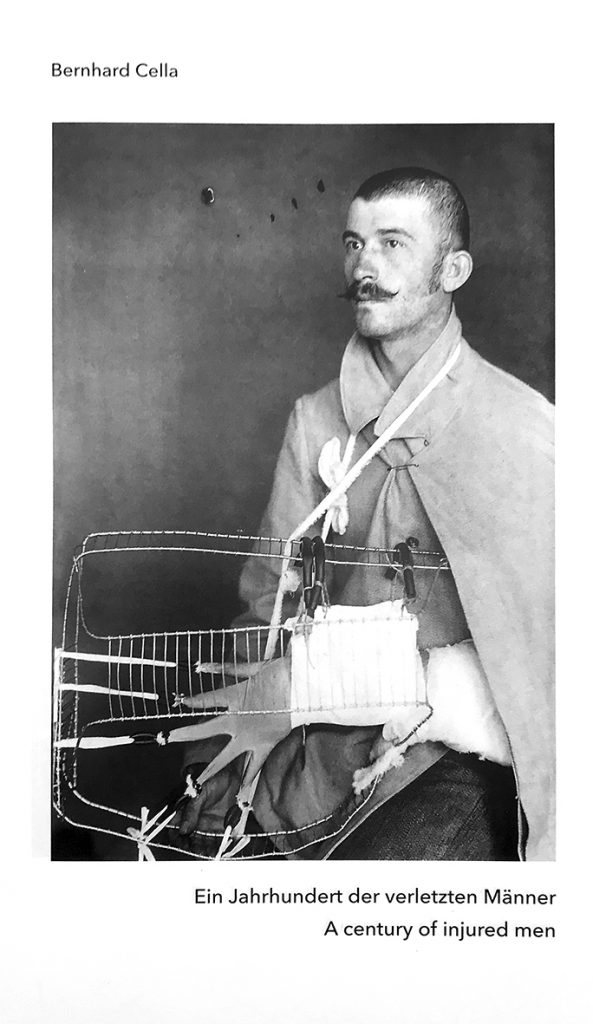 Ein Jahrhundert der verletzten Männer / A century of injured men

Authors: Bernhard Cella
Publisher: Salon für Kunstbuch
Year: 2022
Pages: 152
Dimensions: 12.8 x 20 cm
Language: English / German
ISBN: 978-3-85164-210-0
Order the book here

Bernhard Cella's sweeping pictorial documentary of convalescent men present us with an iconography of a century of medical progress and, by the same token, with a typology of the mise en scenes of soon-to-be homecoming patients. These staged pictures open up a counter narrative to that of vigorous, unscathed, and invulnerable masculinity. They invariably invoke calamitous moments, sustained injuries, the scars of war as well as the causes and circumstances preceding a fateful event that no camera was there to capture. Their insistence on calm, deceleration, casual gestures, and lightheartedness in the photographer's presence cannot hide this fact. Or, as Paul Virilio put it, "images are ammunition, cameras are weapons."

Bernhard Cellas Panoptikum an rekonvaleszenten Männern – quer durch ein Jahrhundert – demonstriert nicht nur eine Ikonografie des medizinischen Fortschritts und die Typologie der mise en scène der bald wieder in den Alltag Zurückkehrenden. Es legt in seiner jeweiligen Inszenierung auch einen Bruch offen, der dem Bild der vitalen, unversehrten und unverletzbaren Männlichkeit zuwiderläuft. Jedes fotografische Abbild trägt in sich unweigerlich auch den Moment des Unfalls, der Verwundung, der Kriegsverletzung, bei dem kein Aufnahmeapparat zugegen war. Die Insistenz auf Ruhe, Entschleunigung, Unbefangenheit und Unbeschwertheit für das Objektiv kann nicht drüber hinwegtäuschen. Oder wie Paul Virilio formulierte: "Bilder sind Munition, Kameras sind Waffen".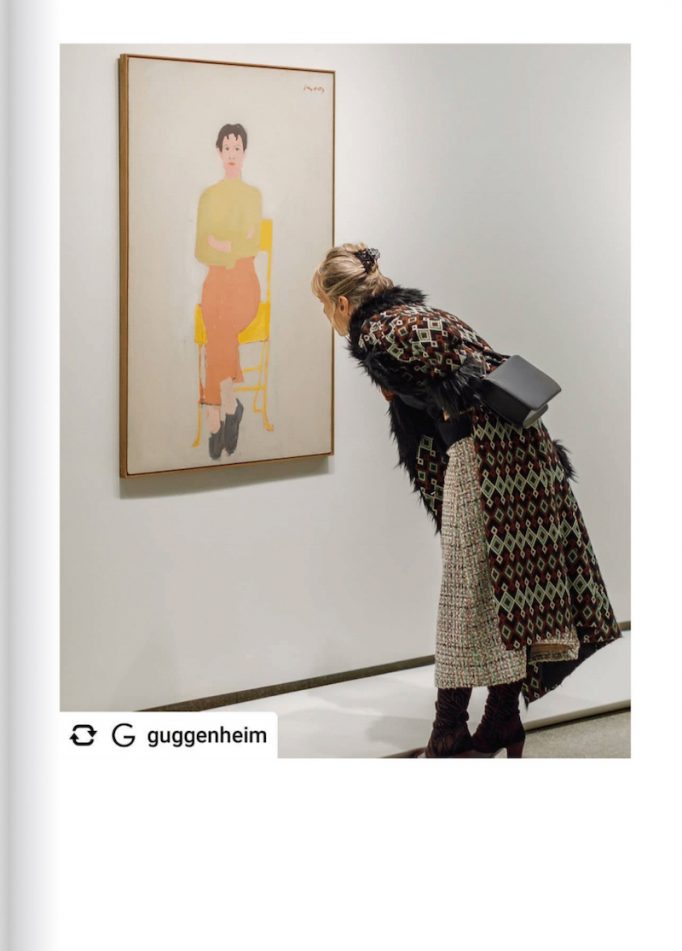 Art&Girls

Authors: _
Publisher: Salon für Kunstbuch
Year: 2023
Pages: 204
Dimensions: 14.8 x 10.5 cm
Language: English / German
ISBN: 978-3-902374-23-3

Text by Valie Djordjević
Translation by Andrea Scrima

Order the book here

We see women looking at art, everything an exhibition has to offer: paintings, sculptures, installations. If we're women, then one could say they're women looking at women looking at art. And if the Instagram account "art.n.girls," which reposts images of women looking at art, is also art, then we have women looking at art in which women are looking at art. The images are gleaned from the Instagram accounts of museums, galleries, art magazines, art blogs, and auction houses. Women looking at art embody a particular image of commodified femininity that shows its bourgeois roots. Thus, they reflect the commodification of an art that's become a mere investment. Their bearing in these PR photos is receptive, moved, submissive, and might be intended as a stand-in for the artwork's aura, but ultimately it remains empty and devoid of meaning.

Wir sehen Frauen, die sich Kunst anschauen – alles, was die Ausstellungsorte so hergeben: Gemälde, Skulpturen, Installationen. Wenn wir Frauen sind, dann könnte man sagen, hier schauen Frauen sich Frauen an, die auf Kunst schauen. Und wenn der Instagram Account "art.n.girls," der Bilder von Frauen repostet, die sich Kunst anschauen, auch Kunst ist, dann schauen Frauen auf Kunst, auf der Frauen Kunst anschauen. Die Bilder stammen aus Instagram Accounts von Museen, Galerien, Kunstzeitschriften, Kunstblogs oder Auktionshäusern. Die Kunst schauenden Frauen verkörpern ein ganz bestimmtes Bild von warenförmiger Weiblichkeit, die ihre bourgeoise Herkunft nicht versteckt. Sie spiegeln damit die Warenförmigkeit einer Kunst, die lediglich Investitionsobjekt ist. Ihre Haltung in diesen PR-Fotos – empfänglich, bewegt und unterwürfig – soll möglicherweise als Surrogat der Aura des Kunstwerks dienen, bleibt aber letztendlich leer und ohne Bedeutung.