Posted in
events
on May 31st, 2016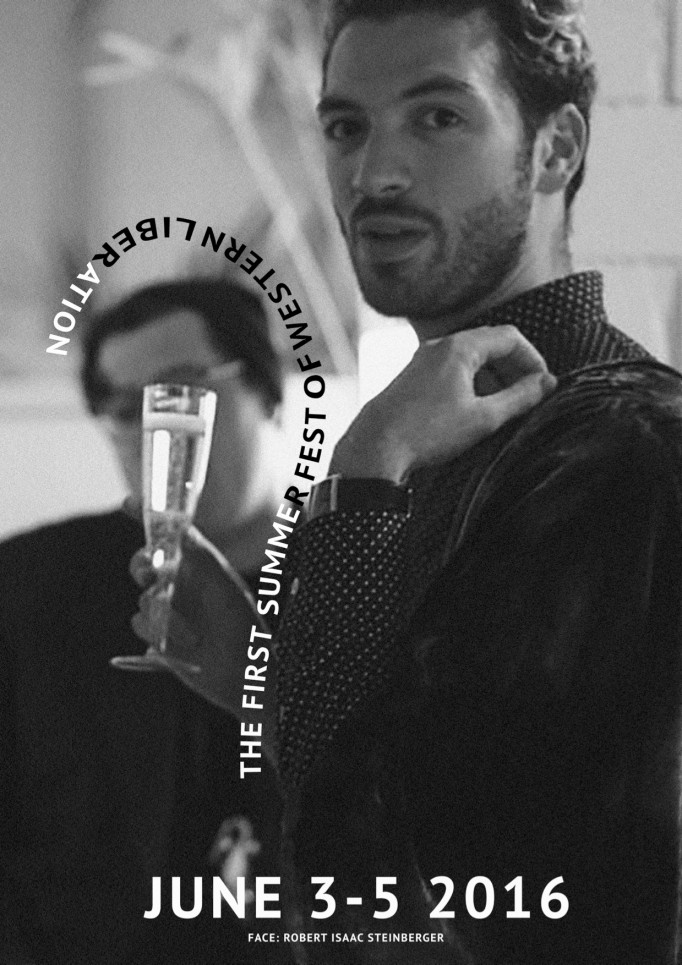 The First Summer Fest of Western Liberation June 3 – 5, 2016
Artist Keren Cytter is returning to her former gallery location Elisabeth Kaufmann (now Réunion) and initiates together with Natalie Keppler and Andreas Wagner a summer festival for all forms of art.
The First Summer Fest of Western Liberation is formed for the non-globetrotting crowd and the young people of Zurich. The festival wants to expand the idea of contemporary art, art-space, art-event and time in general with music performances by the all-girl jazzy, post-pop-punk band Ravioli Me Away, the theatrical music performer Mathias Ringgenberg aka PRICE and Hove aka Marc Hofweber, among others.
The First Summer Fest of Western Liberation is a non-institutional art event that aims to present time-based art in a weekend of hard and light-hearted entertainment: From a curated library by Christoph Schifferli & MOTTO, to a Brunch based performance by Dafna Maimon and Hanne Lippard, among others.
The First Summer Fest of Western Liberation separates art from capital and delivers it to the general public in one weekend of relief with screenings by the talented Berlin based Kerstin Cmelka and the New York It girl Maggie Lee.
The face of the festival and host is Robert Steinberger. Location: RÉUNION, Müllerstrasse 57, Zurich
Date: June 3-5, 2016
 Daily: 2PM – 1AM
Participants: Christoph Schifferli & MOTTO, Andrew Kerton, Antonio Grulli, Keren Cytter, Ravioli Me Away, Thomas Moor, Maggie Lee, Cosima Grand, Marc Hofweber aka HOVE, Mathias Ringgenberg aka PRICE, Dafna Maimon & Hanne Lippard, Kerstin Cmelka, Sophie Jung and Pascal Sidler.
RÉUNION: combines, condenses and converts curatorial field research and experimental art production.