Posted in
books
,
politics
,
writing
on November 26th, 2022
Tags:
ANICKA YI
,
biofiction
,
Caroline A. Jones
,
conversations
,
ecology
,
Essays
,
Natalie Bell
,
Selby Nimrod
,
selected texts
,
Symbionts
,
The MIT Press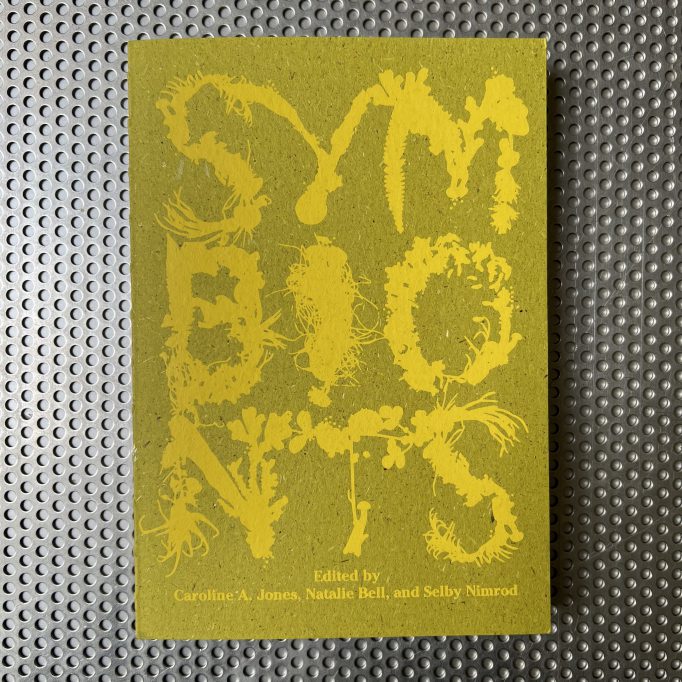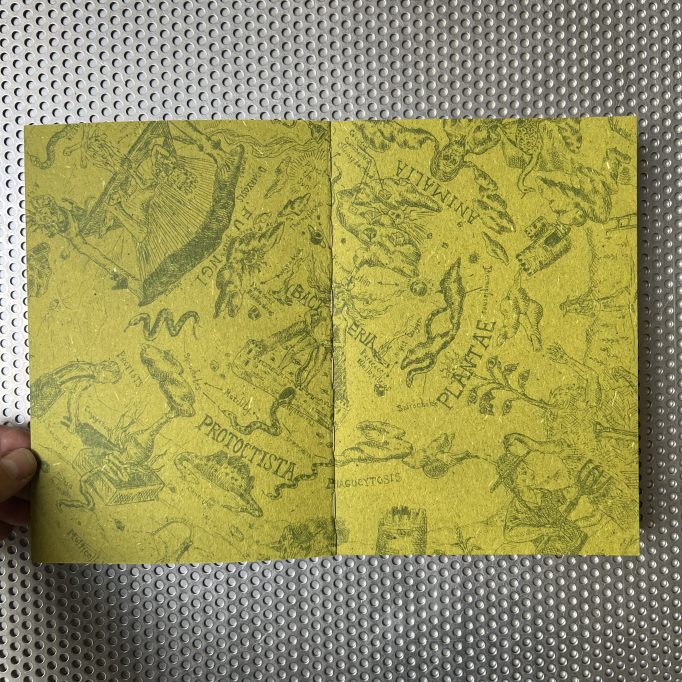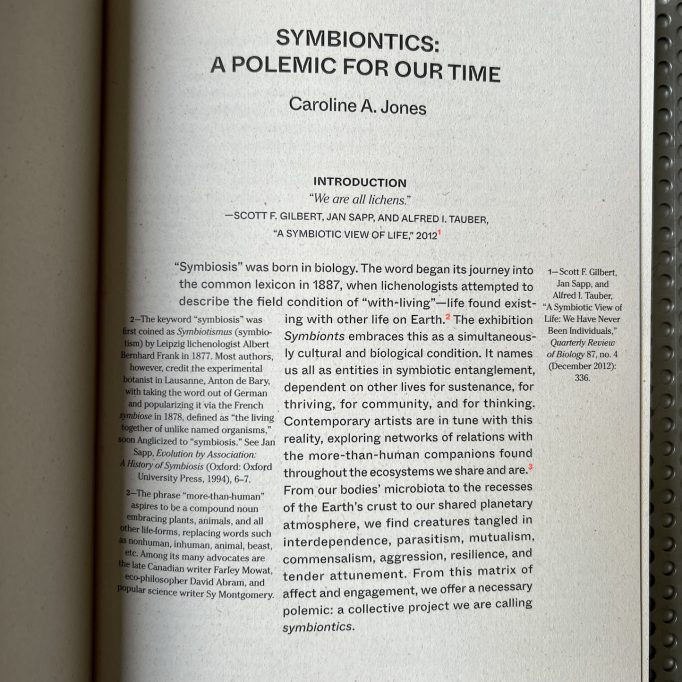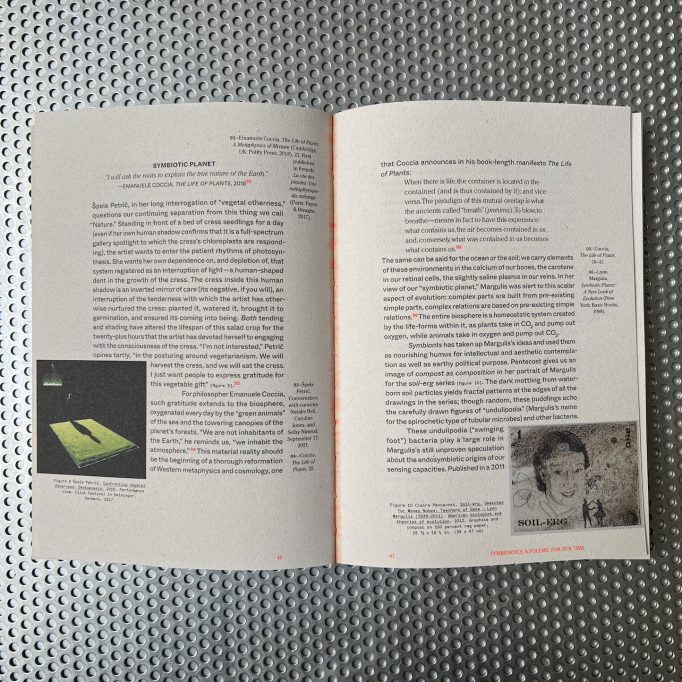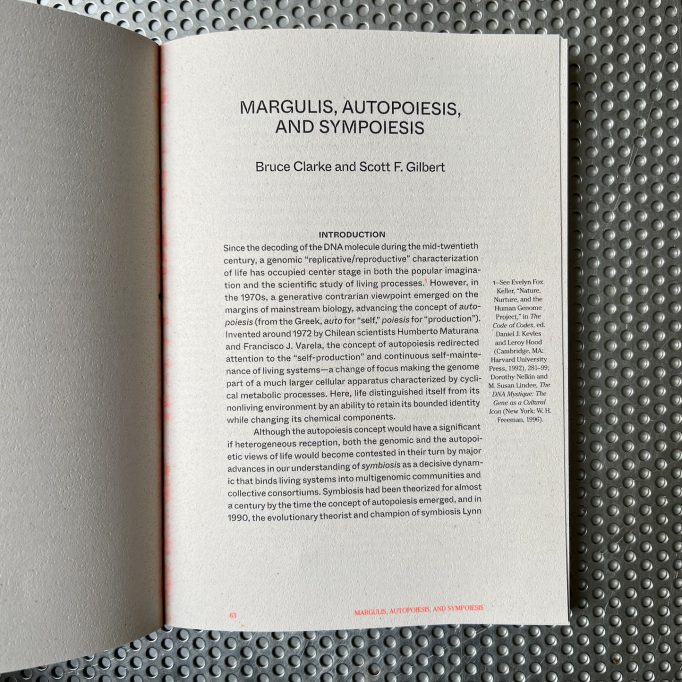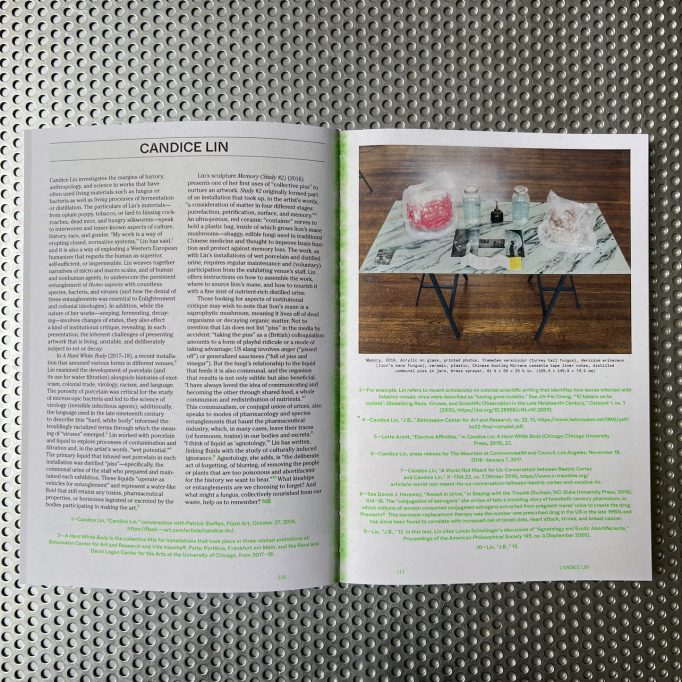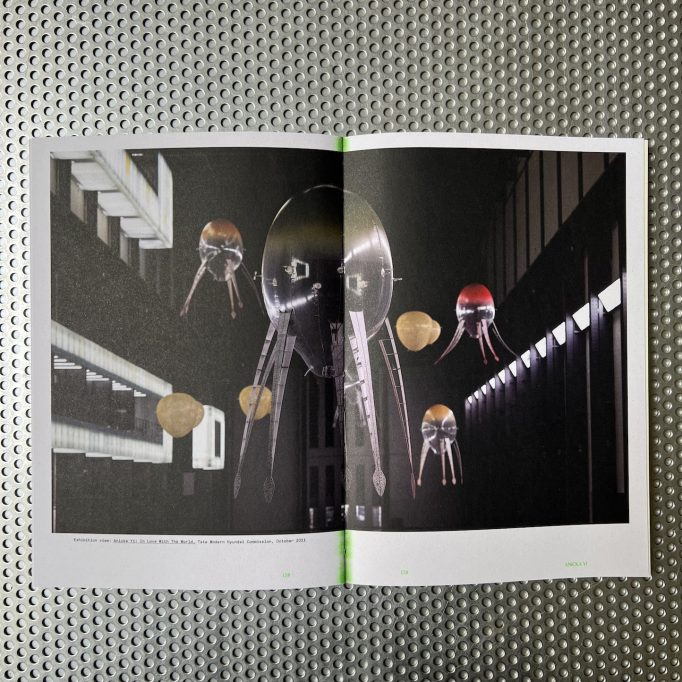 Essays, conversations, selected texts, and a rich collection of thought-provoking artworks celebrate a revolution in bio art. Expertly designed by Omnivore and printed on special papers, including chlorophyll cover and crush citrus and crush cocoa pages.
The texts and artworks in Symbionts provoke a necessary conversation about our species and its relation to the planet. Are we merely "mammalian weeds," as evolutionary biologist Lynn Margulis put it? Or are we partners in producing and maintaining the biosphere, as she also suggested? Symbionts reflects on a recent revolution in bio art that departs from the late-1990s code-oriented experiments to embrace entanglement and symbiosis ("with-living"). Combining documentation of contemporary artworks with texts by leading thinkers, Symbionts, which accompanies an exhibition at MIT List Visual Arts Center, offers an expansive view of humanity's place on the planet.
Color reproductions document works by international artists that respond to the revelation that planetary microbes construct and maintain our biosphere. A central essay by coeditor Caroline Jones sets their work in the context of larger discussions around symbiosis; additional essays, an edited roundtable discussion, and selected excerpts follow. Contributors explore, among other things, the resilient ecological knowledge of indigenous scholars and artists, and "biofiction," a term coined by Jones to describe the work of such theoretical biologists as Jacob von Uexküll as well as the witty parafictions of artist Anicka Yi. A playful glossary puts scientific terms in conversation with cultural ones.

Order here