Posted in
art
,
design
,
Motto Berlin event
,
Theory
on July 9th, 2013
Tags:
Jan van Eyck Academie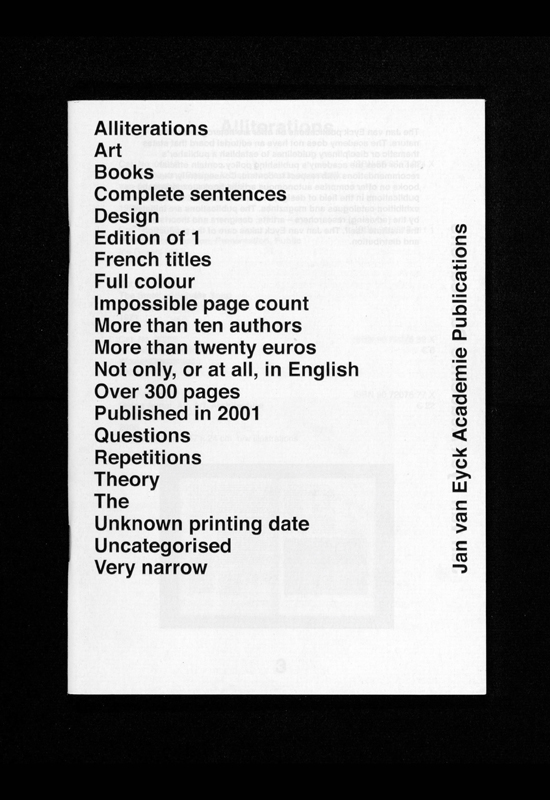 17.07.2013. 19:00. Motto Berlin.
Opening Week: A Platform for Art/Theory/Design. Jan van Eyck Alumni Association e.V.
In times when norms of commerce and technology seem to pervade all activities, the example of the Jan van Eyck Academie in Maastricht stands out. Until its recent entrepreneurial recasting under austerity programmes, the Academie had been a site of encounters which had surpassed the sterile confines of academia and the consensual norms of market-oriented work, as it welcomed examinations and radical critiques of the spaces of artistic creation, theoretical inquiry and design, while also questioning the relations and boundaries between these fields. Building upon this experience, while at the same time surpassing its institutional limitations, it is our intention to construct a platform for collaboration between theorists, designers and artists, by suspending the borders between their respective disciplines, by affirming the need for collective and experimental work, by engaging in projects which do not shy away from questioning the very possibilities of different domains, whether aesthetic, scientific or political. Within the framework of a three-day inaugural meeting, we will present and discuss works in design, art and theory by those formerly related to or supporting the Academie as well as others who are joining us. A series of lectures and performances, seminars and screenings, as well as displays of works and book presentations will serve us, in this sense, not only as materials for a broader discussion, but also as a nucleus for future collaborative work.
Organized by the Jan van Eyck Alumni Association e.V. in cooperation with the ICI Berlin Kulturlabor, KW Institute for Contemporary Art, Motto Berlin and the Silberkuppe Gallery.
Full Programme:
http://www.ici-berlin.org/events-news/