Posted in
events
on April 17th, 2015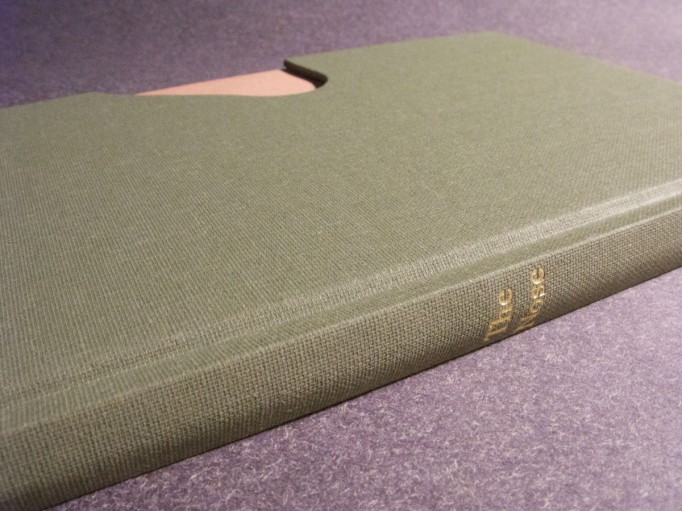 Rick Buckley @ Motto Berlin. 25.04.2015
from 7pm
Four Corners Books Familiars series
The Nose by Nikolai Gogol art by Rick Buckley
Q&A: Rick Buckley, The Nose

In 1997 you anonymously fixed to-scale sculptural nose forms to buildings around central London. What was the idea behind this?

I was inspired by reading about the antics of the International Situationists operating in Paris during the late 1960s, carrying out sporadic artistic pranks as political gestures. The intervention involving the cast nose forms applied to specific interior / exterior locations within and around Central London, was a political gesture responding to a long running political debate over the obtrusive and ever growing numbers of CCTV surveillance cameras being installed within public spaces in and around the capital. This excess of surveillance was criticized as an infringement upon the rights to privacy of the individual citizen.
It was an afterthought whilst carrying out the intervention, that by integrating an applied form to a specific location, would over a period of time, become part of the structure it had been applied to. With the emergence of social network forums on the net, the small number of remaining nose forms have since become part of urban myth making. One such myth entitled The London Nose', is centered around a Nose form located at Admiralty Arch. Various versions exist, but the first to appear was on a London Cab Driver's blog, where he made numerous speculations for the nose's existence. One explains that because of its position, it enables mounted horse guards to stroke it for good luck whilst on military duty whilst passing through the arch. It is now believed to feature in the London Cab Drivers examination (The Knowledge), thus prompting fledgling cab drivers to touch the nose for good luck before taking the exam and enabling them to receive their hard earned London Hackney Carriage License.
How does this street intervention fit in with the rest of your practice?

I've always been interested in the concept of myth making, which I often use as a conceptual pretext for my artistic practice.
 
How do you feel the project has changed now that it also exists in the form of photographs accompanying text?

It's many years since I carried out the intervention and therefore I have a distance to it. It's now out there on its own, belonging to the public, and therefore the book publication is extension of that public sphere.
 
How do you think the experience of reading this edition might compare with reading a version without images?

Well the human imagination is far more inventive than what already exists out there, but juxtaposing a 19th Century novella with a contemporary setting, may make the absurdity and pomposity of power more vivid.
 
Were there any challenges in working in response to a story by such an influential author?

No, because both works were responding to absurdities of authority and criticising the powers that be. And there are certainly no challenges in regards to the obstacles relating to copyright law, as it's outside the 70 years remit. Actually, current Russian copyright law stipulates that all copyrights to works published prior to October Revolution (7th November 1917) are believed to have expired.