Posted in
Artist Book
,
photography
,
writing
,
zines
on March 9th, 2023 by admin
Tags:
Alberto Flores Varela
,
Alejandro Cartagena
,
archive
,
Cervecería Cuauhtémoc
,
corporate
,
Fernando Gallegos
,
Gato Negro Ediciones
,
Memory
,
Monterrey
,
photography
,
Risograph
,
We Love Our Employees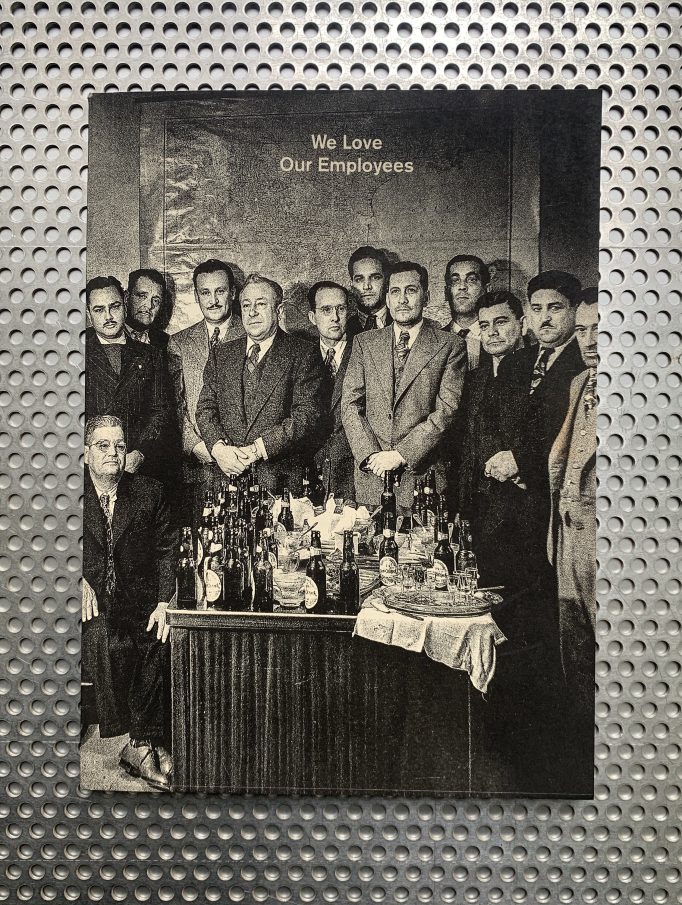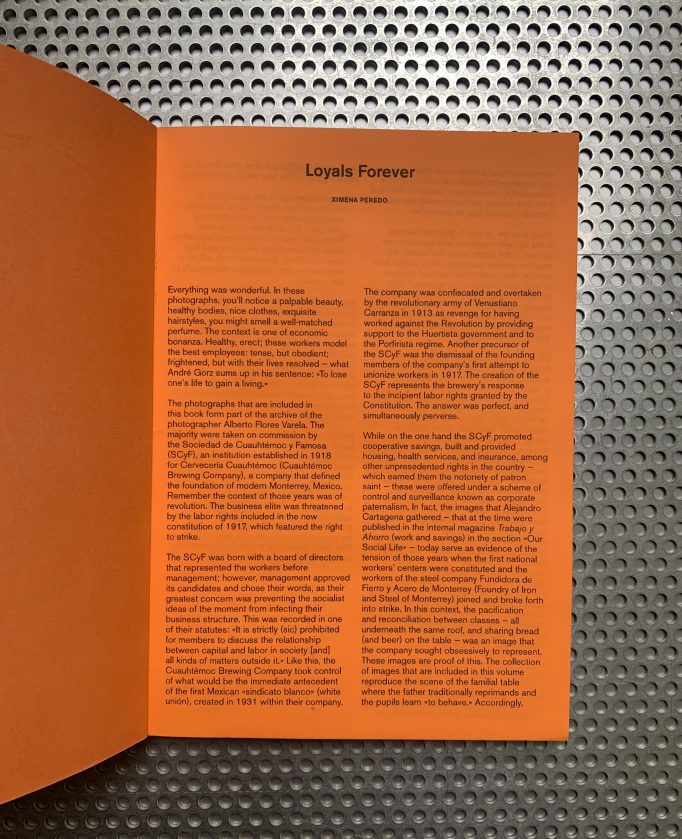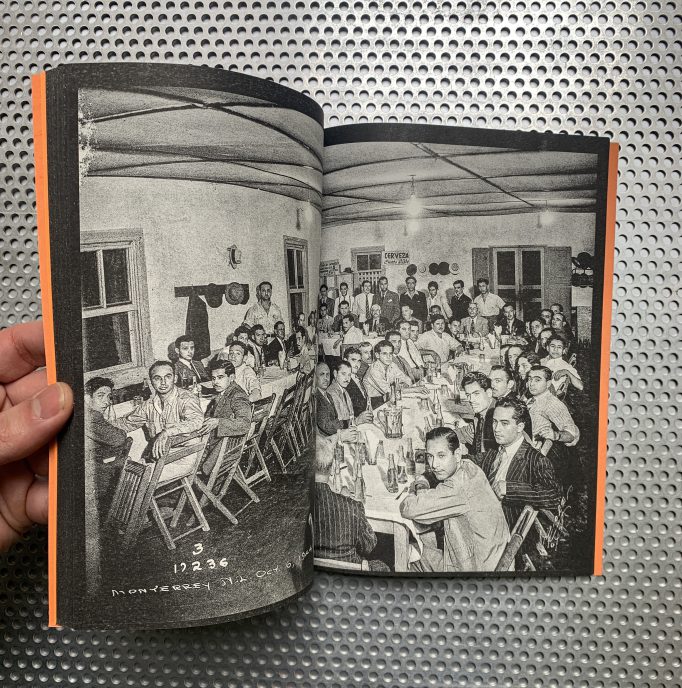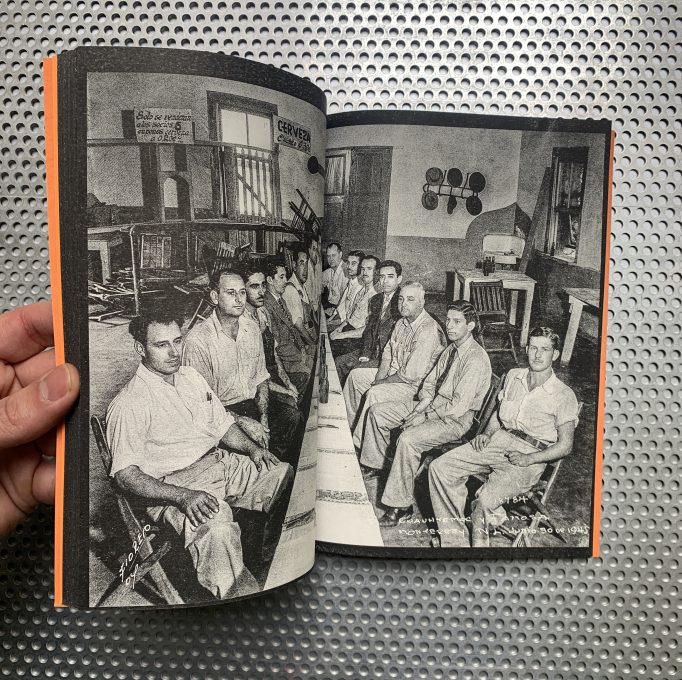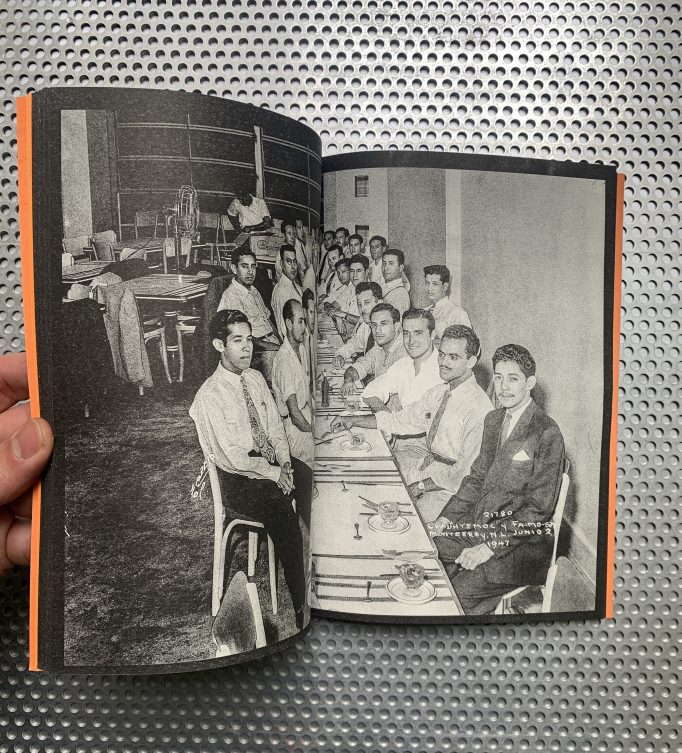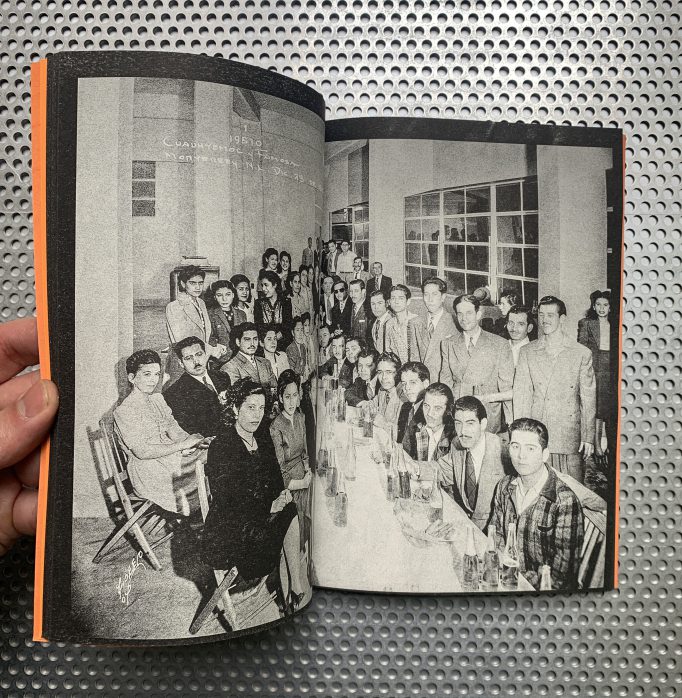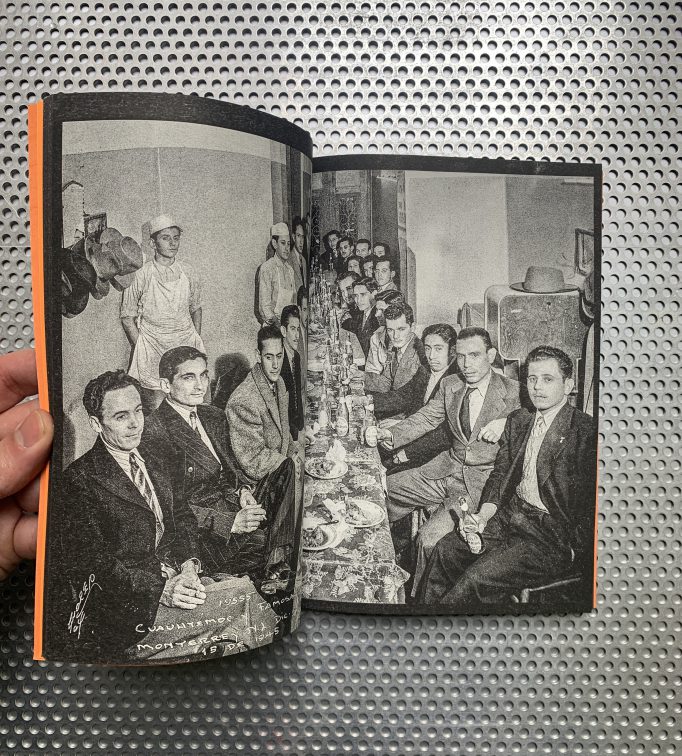 The photographs that are included in this book form part of the archive of the photographer Alberto Flores Varela. The majority were taken on commission by the Sociedad de Cuauhtémoc y Famosa (SCyF), an institution established in 1918 for Cervecería Cuauhtémoc (Cuauhtémoc Brewing Company), a company that marked the foundation of modern Monterrey. It´s worth noting that the context of those years was of revolution. The business´ elite was threatened by the labor rights included in the new constitution of 1917, which featured the right to strike. This is how the "most fortunate" workers of modern Monterrey were domesticated. It was thus decided to sacrifice freedom of expression, free association, and democratic representation of the workers, among other rights, in exchange for maintaining employment in "the company." This book depicts the first flash of restrained disillusionment: ¨forever loyal.¨These images represent the seed of the social order that was established in many industrial cities around the world. 
‍-
Las fotografías que integran este libro forman parte del archivo del fotógrafo Alberto Flores Varela y la mayoría fueron tomadas por encargo de la Sociedad Cuauhtémoc y Famosa (SCyF), institución creada en 1918 por Cervecería Cuauhtémoc, empresa fundadora del Monterrey moderno. Cabe recordar que el contexto de aquellos años era de revolución. La élite empresarial se encontraba totalmente amenazada por la cartera de derechos laborales contenidos en la nueva constitución de 1917, que incluía el derecho a huelga. Callados, en la mesa familiar, sonriendo, levantando un poco más la botella, no tanto, ¡no se muevan! Así fueron domesticados los trabajadores "más afortunados" del Monterrey moderno. Estas imágenes representan la simiente del orden social que acabó por instalarse en muchas ciudades industriales del orbe. Así se decidió sacrificar la libertad de expresión, la libre asociación y la representación democrática de los trabajadores, entre otros derechos, a cambio de conservar el empleo en "la compañía".
Order here
Deprecated
: link_pages is
deprecated
since version 2.1.0! Use wp_link_pages() instead. in
/home/clients/04badc5f584cd5c2e11ec172df35785c/web/site/wp-includes/functions.php
on line
5326