Posted in
events
on April 29th, 2015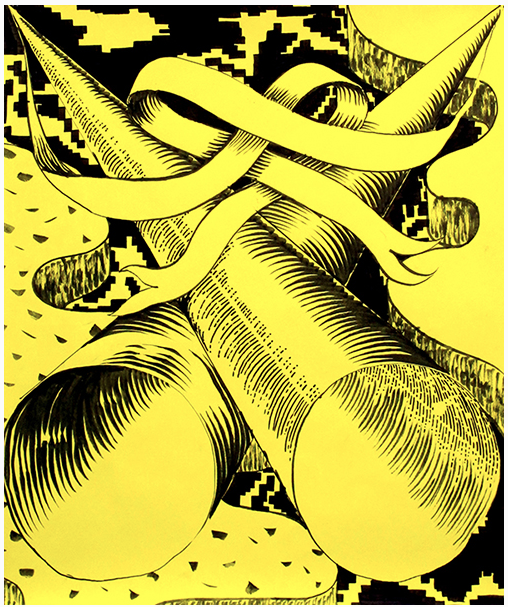 Henning Bohl / Bom Dia Books @ Motto Berlin. 2.5.2015
from 5pm
After Namenloses Grauen and Kadath Fatal, Fatal Kadath Fatal is the third publication for Henning Bohl by Bom Dia Boa Tarde Boa Noite.
A sequel to Kadath Fatal, Fatal Kadath Fatal takes up a slower pace in narration. Conceived as a leporello the book gathers a succession of 18 drawings that circle around one single motive: Two maiden's cornets glide along through space. Only light and contrast change, and the veils of the cornets take up peculiar shapes despite the supposed absence of gravity and friction. On the will of their own the maiden's cornets return in their present form as a medley of elements from former works by Bohl. The title of the book is inspired by H.P. Lovecraft's The Dream Quest of Unknown Kadath (1926/27), an epic tale that examines the realm of human dreams by combining elements of horror and fantasy.
170 × 230 mm
36 pages
oftcover
published by BOM DIA BOA TARDE BOA NOITE,
designed by Henning Bohl
in collaboration with Studio Manuel Raeder,
ISBN 978-3-943514-41-4
EUR 16
The release is accompanied by an installation at MOTTO and a limited edition will be available through Bom Dia books and Motto.