Posted in
art
,
graphic design
,
magazines
on July 28th, 2009
Tags:
Blut und Eisen
,
Maxime Buechi
,
sang bleu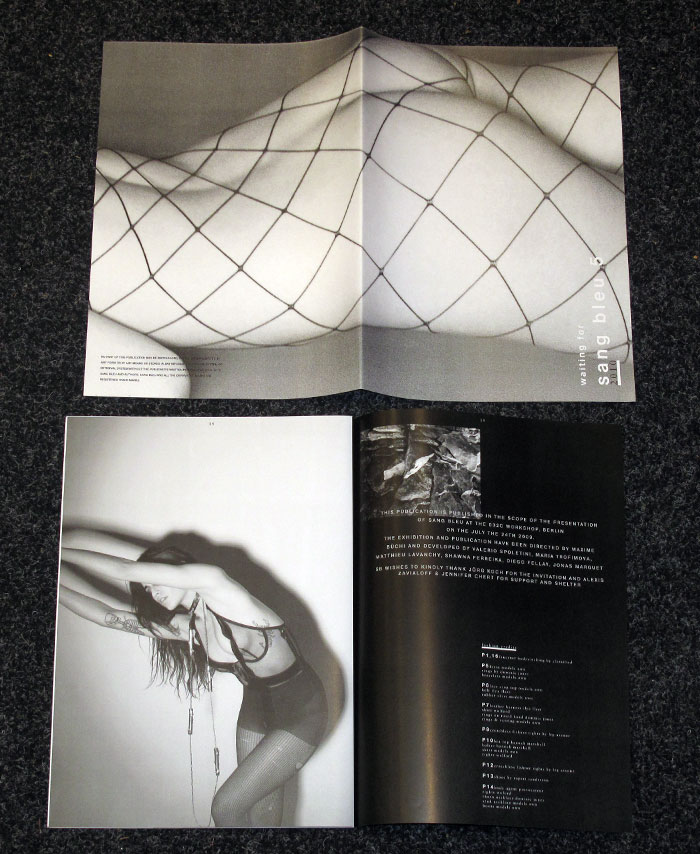 You might have noticed it, Sang Bleu is in Berlin again this summer.
Maxime is guest tattooing artist at Blut und Eisen studio, and he also likes to discuss old school hip hop playlists with Joerg Koch.
Last week a sneak preview of Sang Bleu V was printed in 2 days and presented at 032c's workshop. I'm not 100% sure, but I heard the ipod battle might go on later this week as well.
Stay tuned!