Posted in
Artist Book
,
Cinema
,
photography
,
Self published
,
Uncategorized
,
writing
on March 20th, 2023
Tags:
Elena Bollente
,
ghetto
,
independent
,
Liberty City
,
limited edition
,
Miami
,
movie
,
photography
,
poetic portraits
,
reportage
,
White Water
,
writings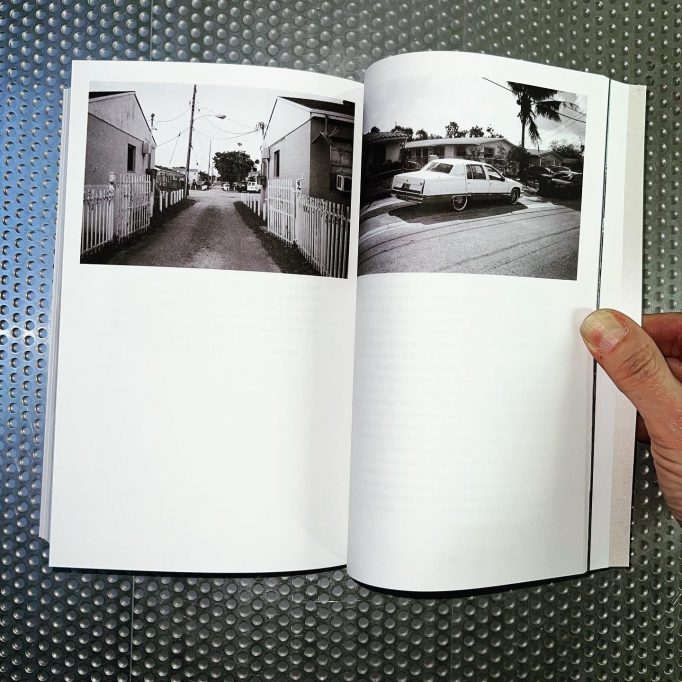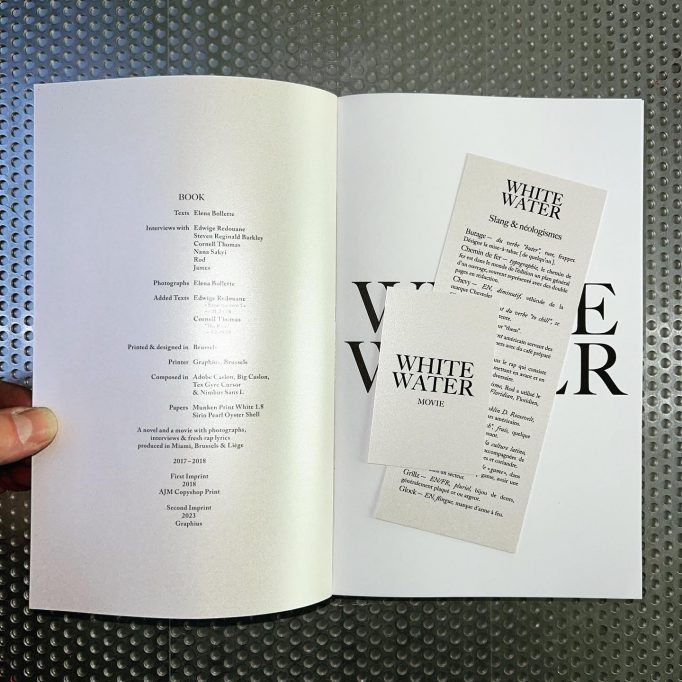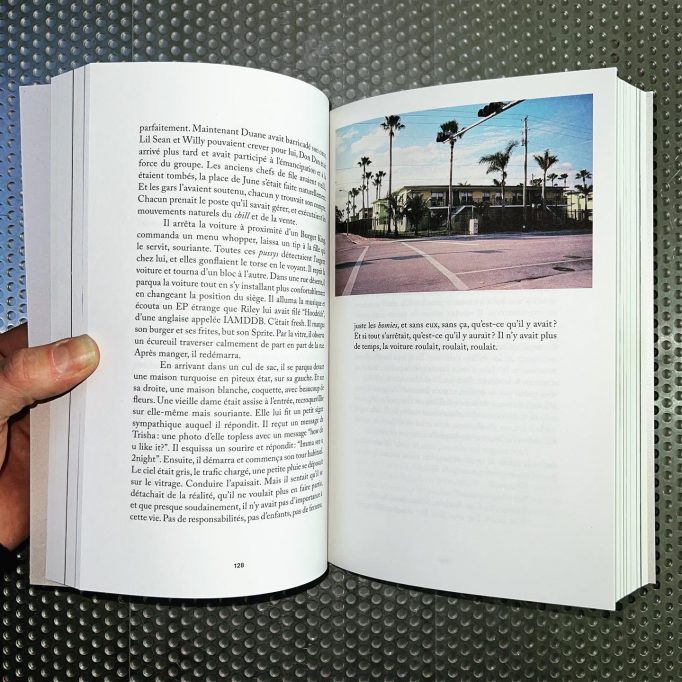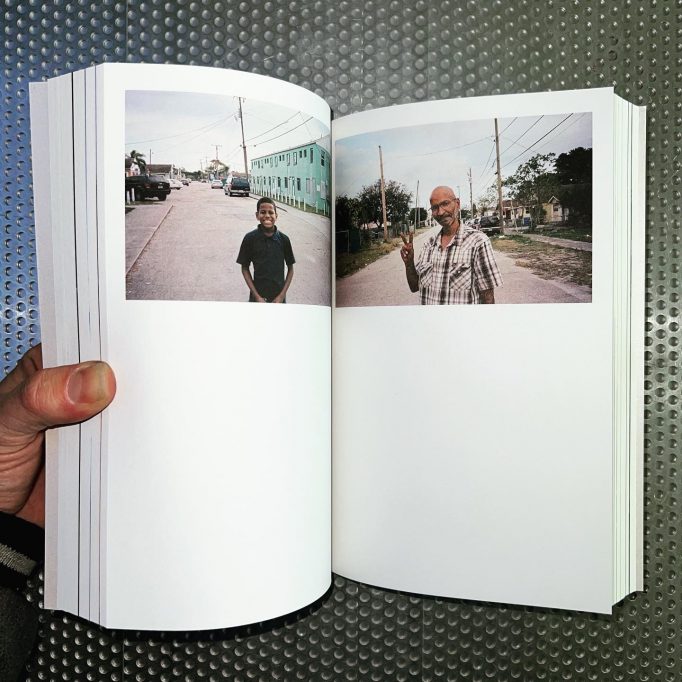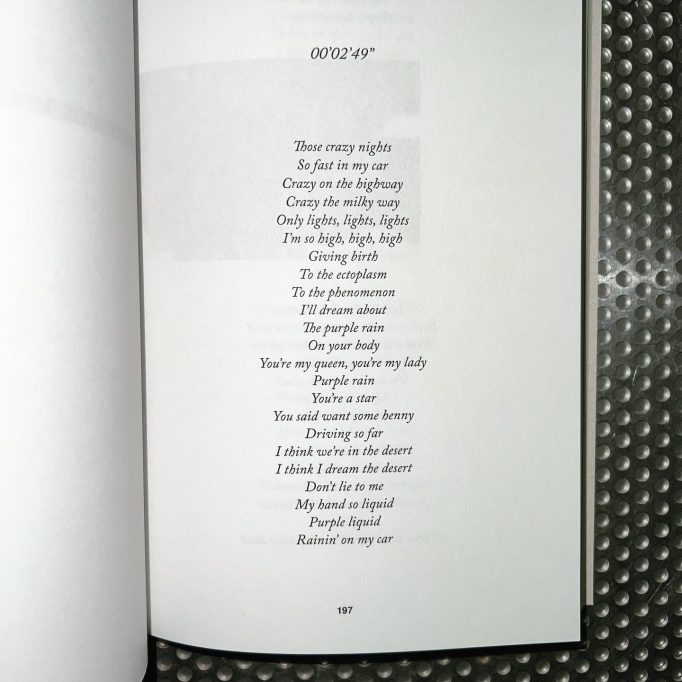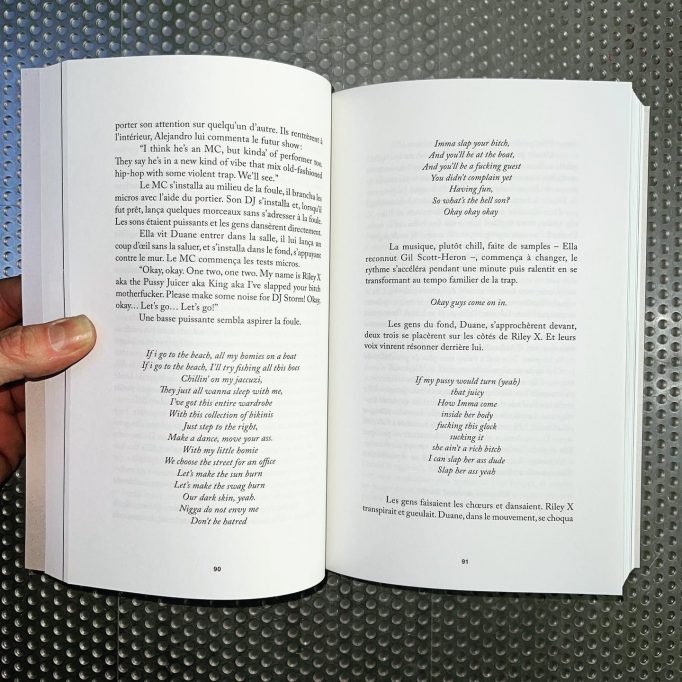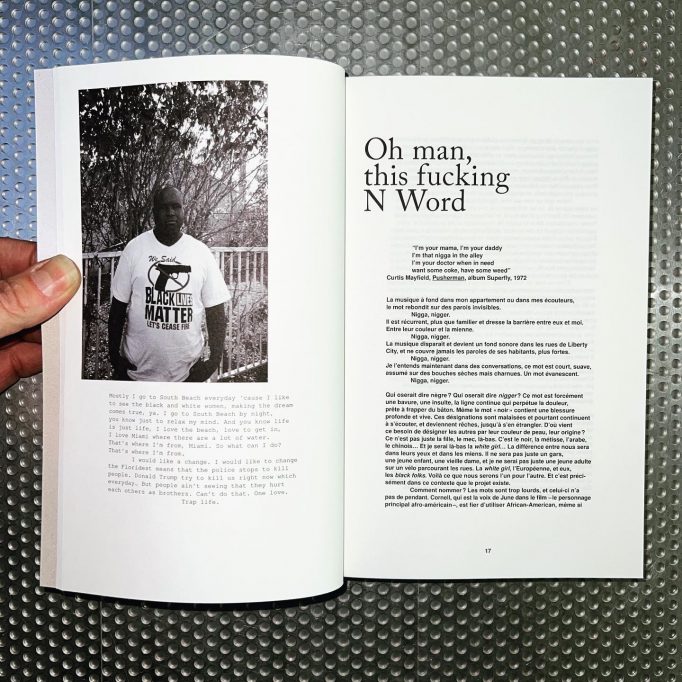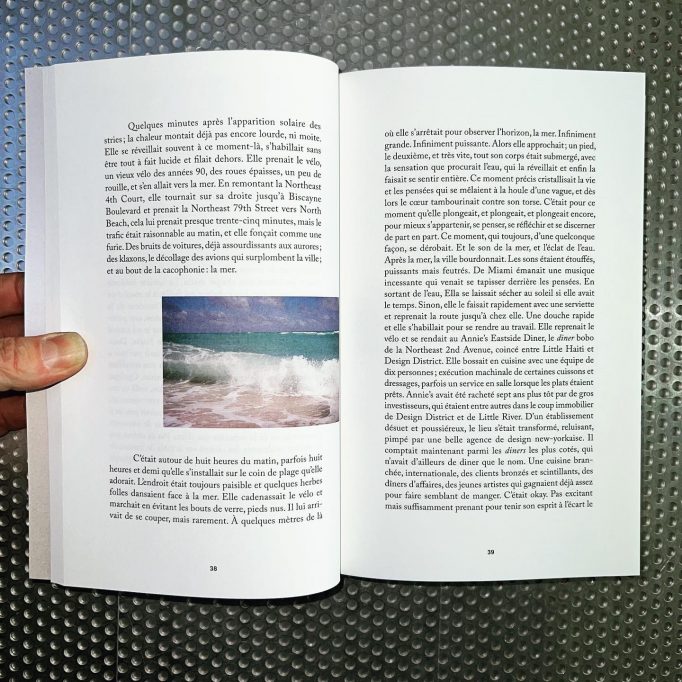 A journey into Miami's ghetto. A gang, writing classes, a bicycle, rap songs, turquoise houses, dollars, a strip club and North Beach ocean. A love story forbidden by the silent rules of the streets of Liberty City. A solar depiction of a place where fates are sealed. She is Ella. His name is June. Burnt by the sun, they are watching the white shapes of water, "White Water".
"White Water" takes the reader on a journey through Liberty City, a poor neighborhood in Miami. It draws the story of two characters divided by everything: Ella & June. A hybrid project, this story is related by both a book and a movie. Analog photographs, raps, poems & interviews will immerse you into the hood alongside the fiction. The short movie acts as a symbolic and poetic depiction of the story. Both are connected, independent & intrinsic.
"White Water" offers a reading as an artistic experience. It is an adventure, an exploration, and a questioning of the self and the others. Halfway between a novel and an art book, "White Water" offers an adventure, an exploration and a questioning of oneself and of others.
Limited edition of 150 copies
Un voyage dans le ghetto de Miami. Un gang, des cours d'écriture, un vélo, du rap, des maisons turquoise, des dollars, un strip club et l'océan de North Beach. Une intrigue amoureuse interdite par les lois silencieuses des rues de Liberty City. Le portrait solaire d'un lieu où les destinées sont déjà écrites. Elle s'appelle Ella, il s'appelle June. Brûlés par le soleil, ils regardent les formes blanches de l'eau, "White Water".
"White Water" offre au lecteur un voyage dans un quartier pauvre de Miami appelé Liberty City et tisse un portrait de ce lieu à travers le regard de deux personnages que tout sépare : Ella & June. Projet hybride, il se décline sous la forme d'un livre et d'un court-métrage. Le livre est un roman de fiction accompagné de photographies, de raps, de poèmes et d'interviews. Le court-métrage agit comme un portrait poétique et symbolique de la fiction. Ils sont connectés, intrinsèques et à la fois indépendants.
À mi-chemin entre le roman et le livre d'art,"White Water" se veut une aventure, une exploration et un questionnement sur soi et sur les autres.
Édition limitée de 150 exemplaire
Order here