Posted in
events
on February 25th, 2015
Tags:
Bom Dia Boa Tarde Boa Noite
,
Ory Dessau
,
Studio Manuel Raeder
,
Vajiko Chachkhiani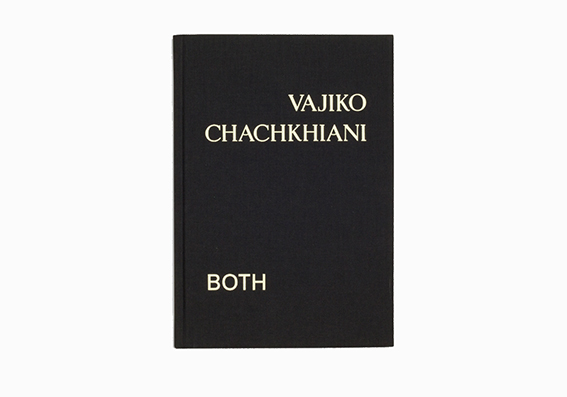 Vajiko Chachkhiani / Bom Dia Books @ Motto Berlin. 26.02.2015
from 7pm
With a conversation between the artist, Vajiko Chachkhiani and the curator Ory Dessau.
"BOTH" is an artist book published on the occasion of Vajiko Chachkhiani's 2014-2015 exhibition at the Museum für Gegenwartkunst Siegen.
Divided into ten chapters, the book reflects the circular
course of the Siegen exhibition which is divided into ten rooms.
Each chapter of the catalog corresponds to a room.
Chachkhiani's poems are printed on a different paper and have
been inserted into each chapter, unbound, underscoring the
unique quality of this publication.
Vajiko Chachkhiani, born 1985 in Tbilisi, Georgia,
lives and works in Berlin. He is represented by Daniel Marzona.
Ory Deassau, born 1979 in Tel Aviv, is a curator
and art critic based in Berlin.
Published by Bom Dia Boa Noite Boa Tarde
with texts by Rein Wolfs, Ory Dessau, Ines Rüttinger
150  × 215 mm, 184 pages, hardcover
ISBN 978-3-943514-32-2
designed by Studio Manuel Raeder
24€