Posted in
architecture
,
Book launch
,
critique
,
design
,
Motto Berlin event
,
politics
,
Theory
,
writing
on July 7th, 2023 by o p
Tags:
Alex Head
,
anti-rhizome
,
architecture
,
art
,
Bitcoin
,
BND Building Berlin
,
Classical Architecture
,
Cults and Culture
,
Cultural Epigenetics
,
design
,
Epigenetics
,
Going Offline
,
Gold Standard
,
Libertarianism
,
Ljå Forlag
,
Memory
,
Mental Health
,
ornament
,
publishing
,
Ricochet - Cultural Epigenetics and the Philosophy of Change
,
Social Media
,
urbansim
,
White Supremacy
,
Witnessing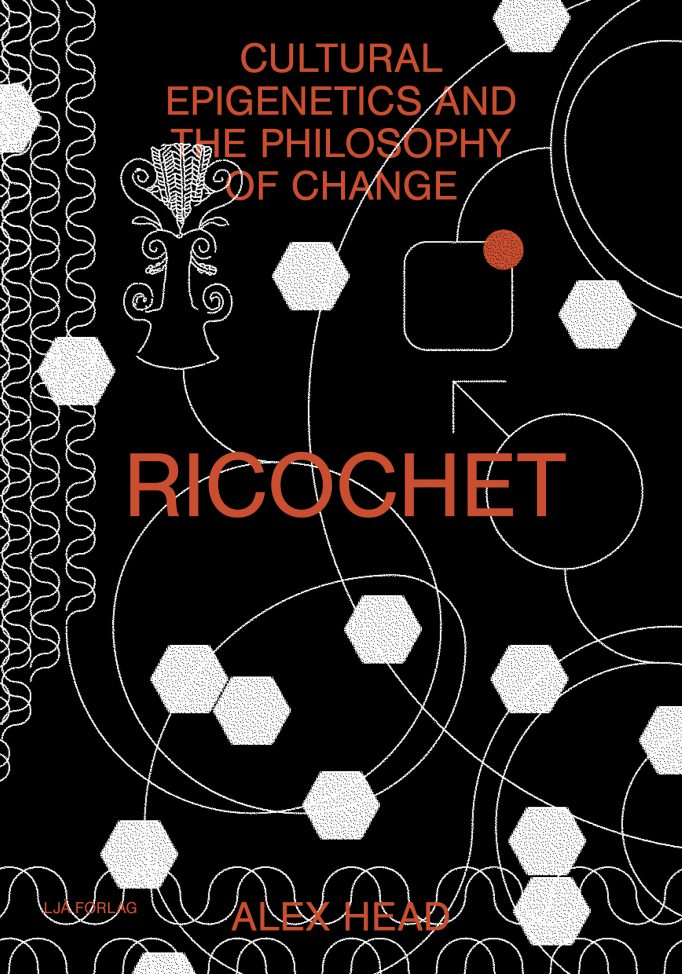 Dear friends,
We are happy to invite you to Cults and Culture on Thursday, July 13th from 7:00 PM, a talk by Alex Head in which the author will discuss his book Ricochet – Cultural Epigenetics and the Philosophy of Change (Ljå Forlag, Oslo, 2021).

Reflecting on discoveries and debates that have occurred in the two years since its publication, artist Alex Head will read from current works in progress to highlight specific aspects within his ambitious book
Ricochet to discuss the architecture of power.

It is now well documented that cults have been used to disseminate disinformation. For example the extremist cults of MAGA, The Oath Keepers and Proud Boys who's recruitment pipeline has been funded by Big Oil and crypto libertarians in an attempt to overthrow the United States and
crash their and the world's economy.

But what about the arts more widely, is there a form of culture that is transparent about its ideology, particularly in today's hyper-accelerate media vortex? Are all cultural institutions not also in some way cultish? The cult of patriarchy being just one obvious example that transcends both religious and cultural institutions.

Focussing on specific evidence of how cults have been used to spread disinformation and other historical data the artist will discuss the central motif to his work Ricochet, – the Sacred Date Palm Tree – as a expression of the anti-rhizome. Are we, the unwitting public being continuously gaslit by Sacred Date Palm tree's in the form of neoclassical architecture? And if so, what can we do to review and
refocus personal and political objectives as users navigate the web architecture of the app?
Join us at Motto Berlin on Thursday, 13th of July for an insightful talk where we will explore the profound themes of Ricochet and run across topics like January 6th, Classical Architecture, White Supremacy, BND Building Berlin, Mental Health, Libertarianism, Bitcoin, Gold Standard, Going Offline, Art, Publishing, Design, Cultural Epigenetics, Memory, Witnessing and Social Media.
–
Deprecated
: link_pages is
deprecated
since version 2.1.0! Use wp_link_pages() instead. in
/home/clients/04badc5f584cd5c2e11ec172df35785c/web/site/wp-includes/functions.php
on line
5326