Posted in
art
,
distribution
,
exhibitions
,
zines
on June 17th, 2009
Tags:
Nieves
,
Rick Myers
,
Rollo Press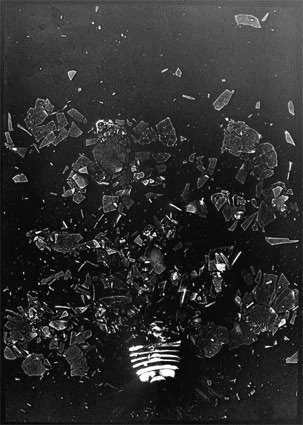 Exhibition / Small Book Event
STUDIES for WORDS and BREATH
Rick Myers
Saturday, 20 June 2009, 2 – 6 p.m.
British-American artist Rick Myers will present two new print portfolios
("Before and After Breath" and "Itself"). In addition, Rick will hand-
modify publications he previously released together with Nieves and Rollo
Press.
BEFORE AND AFTER BREATH
A suite of five prints resulting from pre 1908 carbon, and circa 2008
tungsten filament light bulbs, stamped on carbon paper, with a fifty ton
industrial press.
ITSELF
A suite of eight digital prints documenting a removal of carbon black
xerographic toner, then re-used for its reproduction.
Coffee and cakes will be served, come and have a look!
http://www.rickmyers.co.uk
http://www.nieves.ch
http://www.rollo-press.com