Posted in
design
,
graphic design
,
typography
,
writing
on September 2nd, 2022
Tags:
ArtCenter College of Design in Pasadena
,
Drown Good Drown
,
Jun Chang
,
multi-disciplinary class
,
Sophia Kiuchi
,
Sophia KiuchiJun Chang Ibrahim Nabri
,
Type+Authorship
,
writing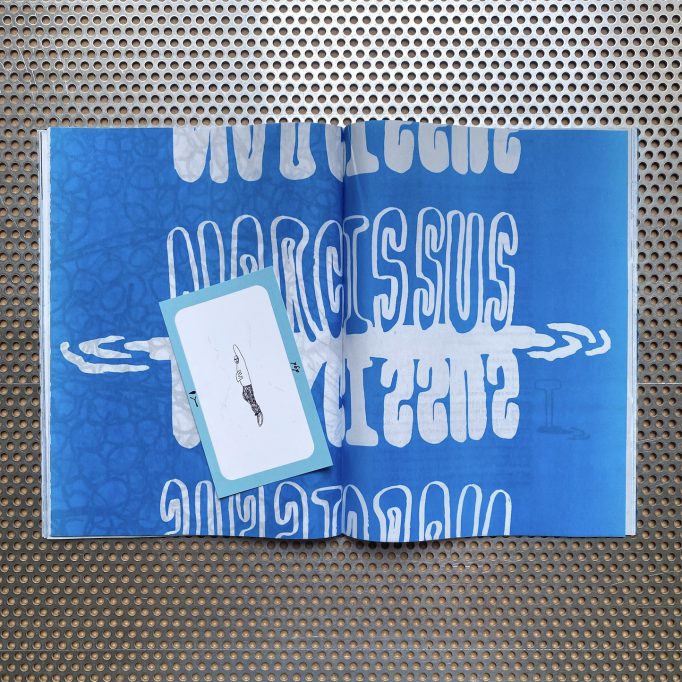 Is what is below the surface so fatal?
Becky posed this question in her piece, which speaks to a lot of what we're trying to capture here in Drown, Good Drown.
In their own way, the writers expressed consciousness and subconsciousness immersed in empathy, stories with sentiment and hints of humor, sadness, and joy. These writings and drawings were made by us ArtCenter College of Design students in the summer of 2022.
Actually, Megan hates summer. As Megan says, "summer's role is to forever choke and steal what life came after winter."
She thinks June is okay.
Rachael gave us a downpour of thoughts, an imagistic stream of consciousness straight to our souls, and Sophia spoke in a tender melodic tone provoking a sense of coziness and the tension of intimacy.
While Ibrahim imagined life undersea as a telepathic realm of shadow twins.
Along with Constant's honesty and vulnerability, we also got to share his quiet but bold humor reflected in his story.
We almost named the publication Esther Williams because of Natalia's misfit mermaid tale, which inspired us to be who we really are.
My story of reminiscing leads to the end of the book leaving softhearted fragrances of nostalgia.
Me. Cringe.
Drown, Good Drown, I think, is most importantly a collaboration. We're all so different. You'll see. But our different perspectives are reflected in drawings and stories. We mish and mash our creative minds for a submersive experience for the reader more than any of us could accomplish on our own.
So we invite you to pour yourself a cool water on the rocks, snorkel through our creative minds, and drown in the world of our stories.
Trust me; it will be a good drown.
– The Editor
*
Type+Authorship is a multi-disciplinary class taught at ArtCenter College of Design in Pasadena, California. We conjure, discuss, and immediately write our way into a book of collective thematic interest and function within an aggregate studio environment where we design and produce a publication.
Order here