Posted in
events
,
exhibitions
,
Stores
on February 16th, 2016
Tags:
Kayla Guthrie
,
Lucy Hunter
,
R. Lyon
,
Wendy's Subway
,
Where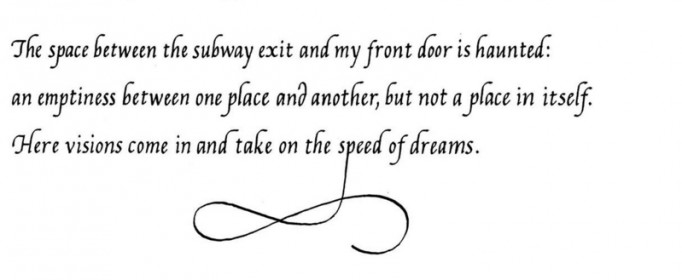 Motto is pleased to present a pop-up bookstore at Wendy's Subway, a non-profit library and workspace located in Bushwick, Brooklyn. The store will be open Feb 19-28, 12-7 p.m., with a talk by Where's Lucy Hunter & R. Lyon / Artwork by Kayla Guthrie at 7 p.m. on Sunday 21.02.16. This pop-up is the first in a series of curated libraries, shops, and collections displayed in the storefront of Wendy's Subway's new Bushwick location.
Where is a think tank and publishing platform headquartered in a shipping container in Brooklyn, NY. It is co-produced by historian Lucy Hunter and artist R.Lyon, who use the think tank as an opportunity to research information theory through experiments with the exhibition format. They publish their findings in book-length on-demand publications. For their talk at Wendy's Subway, Hunter and Lyon will discuss, among other things: libraries, completeness, empire, and the past. Refreshments will be on hand to lighten the load. The talk will begin promptly at 8pm.
Kayla Guthrie will display a page from her most recent artist book, Sunsets Working (in collaboration with Nathan Antolik, calligraphy, and published by Bodega, New York) in the window. Kayla Guthrie is an artist working in writing, sound, and visual mediums. Her EP Blue was released in 2015 by Mixed Media Recordings. She has performed at Greene Naftali, Kunstakademie Düsseldorf, Massimo de Carlo (London), and the Whitney Museum of American Art. She is the curator of Intra Phenom, a New York-based performance series presenting the work of female artists in live and durational genres.
Wendy's Subway
*New Location*
379 Bushwick Avenue
Brooklyn, NY 11206