Posted in
art
,
events
,
Motto Berlin store
on August 17th, 2021
Tags:
désirer ne pas voir
,
Joachim Perez
,
Morphena
,
motto berlin
,
Performance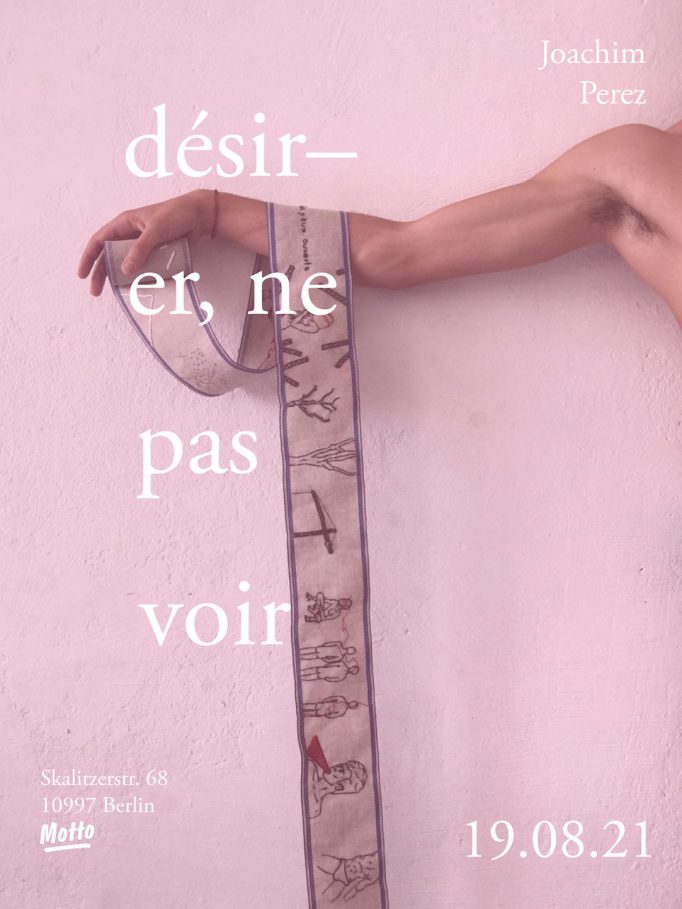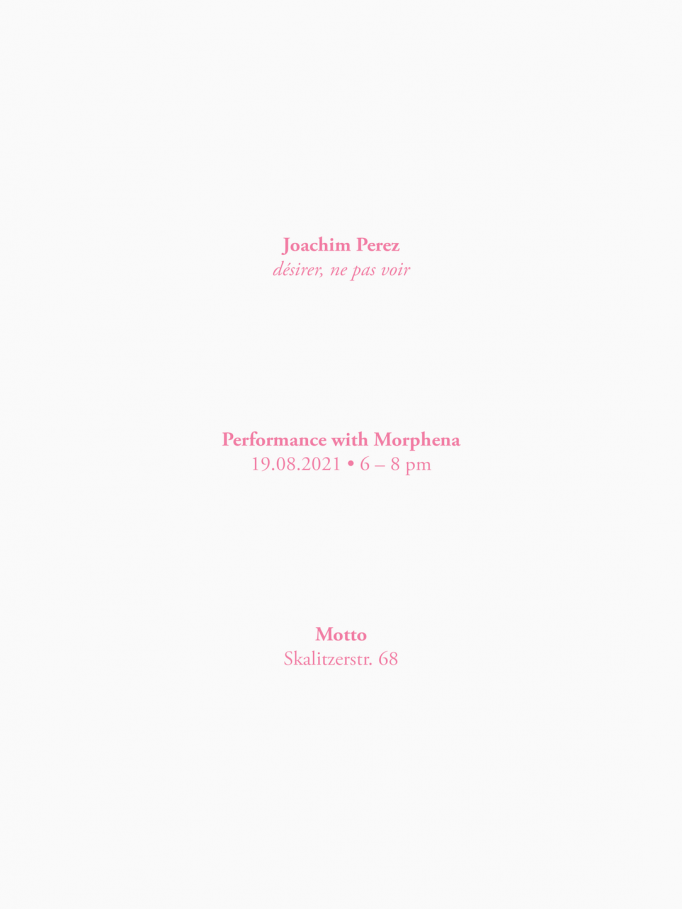 Performance with Morphena
19.08.2021
6-8pm
@ Motto Berlin
Posted in
art
,
events
,
exhibitions
,
Motto Berlin store
on July 10th, 2021
Tags:
désirer ne pas voir
,
Joachim Perez
,
Marc Bauer
,
Stick Your Finger – a Recollection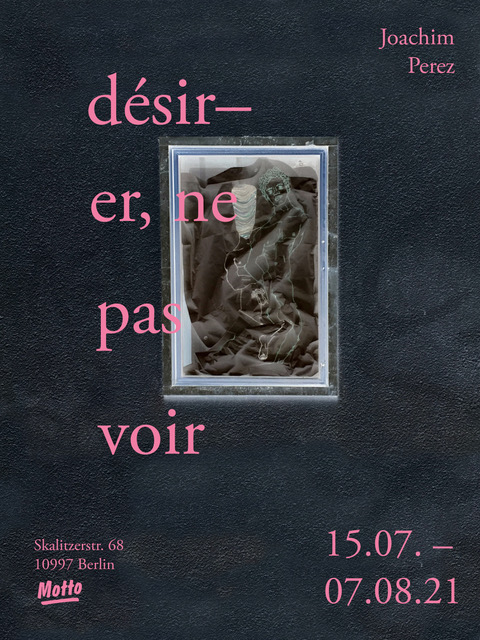 désirer, ne pas voir
Opening
Thursday 15 July
from 6 pm
@ Motto Berlin
Men have always depicted naked women. Joachim Perez took this observation as a starting point,  appropriating a medium codified as feminine — embroidery — to depict male bodies. Working primarily with sewing and embroideries, he began to create large-scale installations that explore masculinity and sexuality in a defined space.
Following his residency at the Musée Jenisch (Vevey, Switzerland), where the classicism of the paintings in the permanent collection clashed with the elasticity of his works, Perez presents a new series of embroideries at Motto, this time on tarpaulin. Limited to the gallery's glass cabinets, his embroideries stress a back and forth in his practice between the male body displayed in an unaffected manner and the constraints imposed by the space in which it is exhibited. Indeed, Perez's works speak of our gaze, tensions and the internal dialogue that results from the tendency to both desire and reject eroticism. The partial unveiling of the works engages the visitor to develop a narrative aroused by the latent violence of bodies kept in glass cages.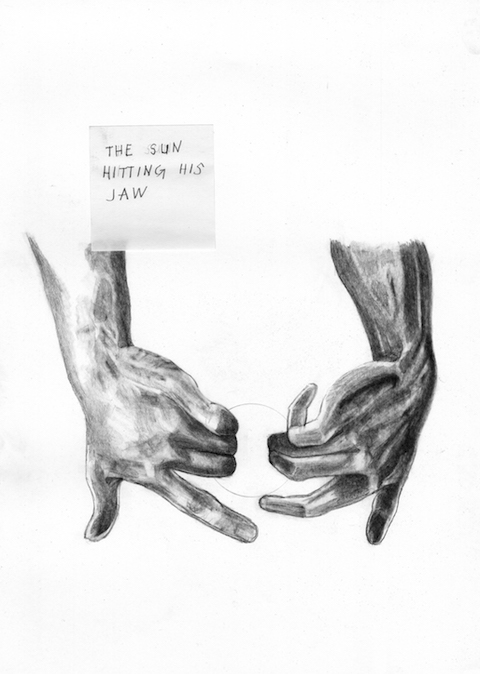 Stick Your Finger – a Recollection
Opening
Thursday 15 July
from 6 pm
@ Motto Berlin
Another Mobile Gallery is pleased to invite you to Marc Bauer's exhibition entitled Stick Your Finger – a Recollection which will take place on the 15th of July, hosted by Motto Berlin. Summoning the public to a meditation on the body and the sense of touch, the artist has put together 12 works to express difficult themes such as sexuality and the implied dichotomy of care and abuse, blended with his own personal experiences and memories as a teenager in the 1980s. The artworks will not be displayed in a traditional format, but will be shown as part of a collaborative performance where the public will interact directly, as an homage to the recent reality of the pandemic and the restrictions universally faced for the past year and a half.
Another Mobile Gallery is a dynamic, alternative space thought out as a stand-in for the usual contemporary art gallery. Starting out in the shape of a van, AMG isn't currently tied to a physical space but it continues with the main purpose of providing pop-up shows which can take place anywhere in the world. Born out of pure passion by making use of minimal resources, this project continues to ensure the promotion of young, up-and-coming artists as well as established creators, while presenting them with the same challenge faced by AMG's owner in the first place: create something extraordinary from little to nothing; the sky is the limit.