Posted in
art
,
magazines
on June 6th, 2022
Tags:
Adam Scrivener
,
Damian Abbott
,
Giselle's Books
,
Gufo
,
HooT #7 – Giselle's Books & Inventory
,
Inventory
,
Lucas Jacques-Witz
,
Paul Claydon
,
Ryder Morey-Weale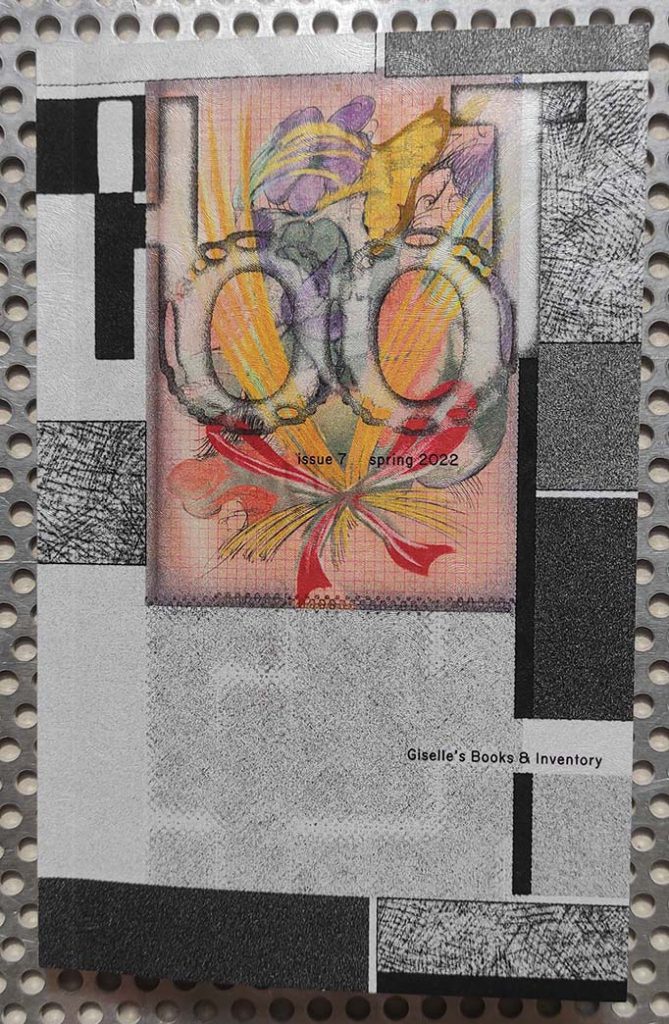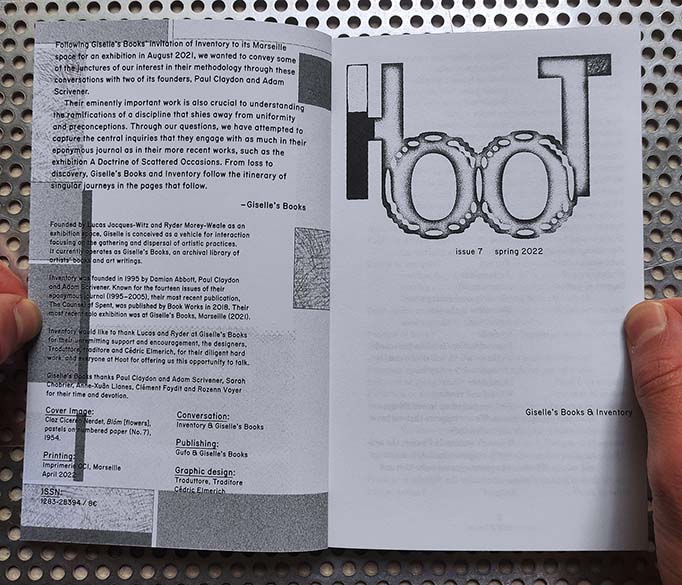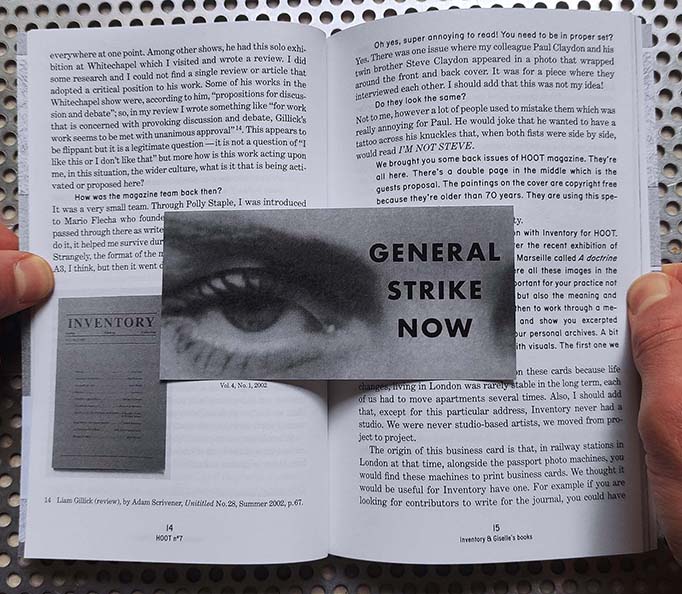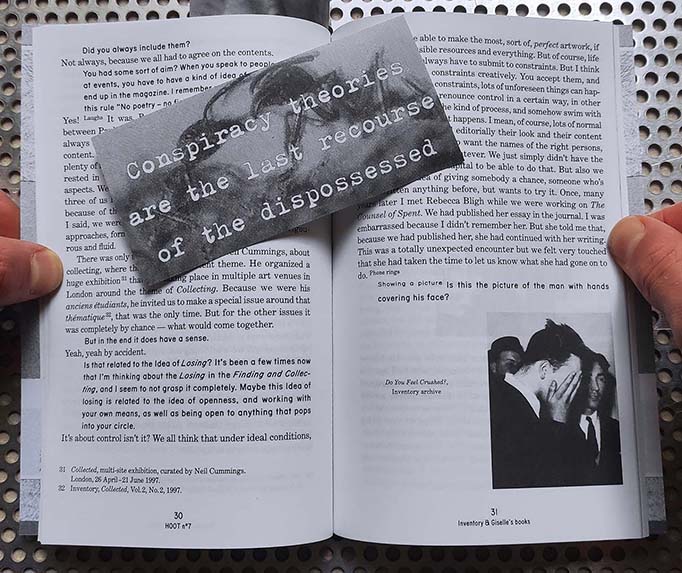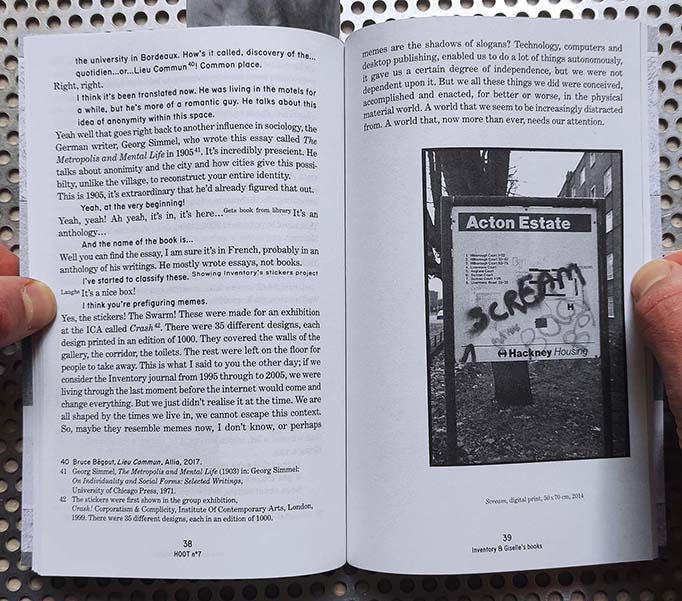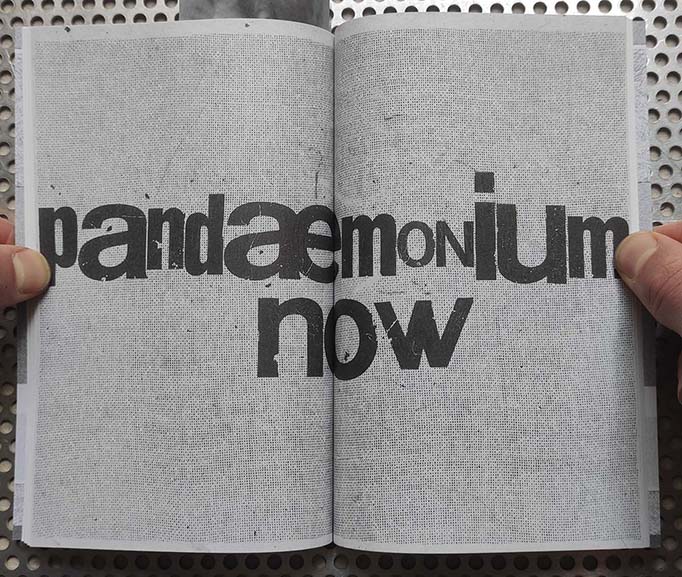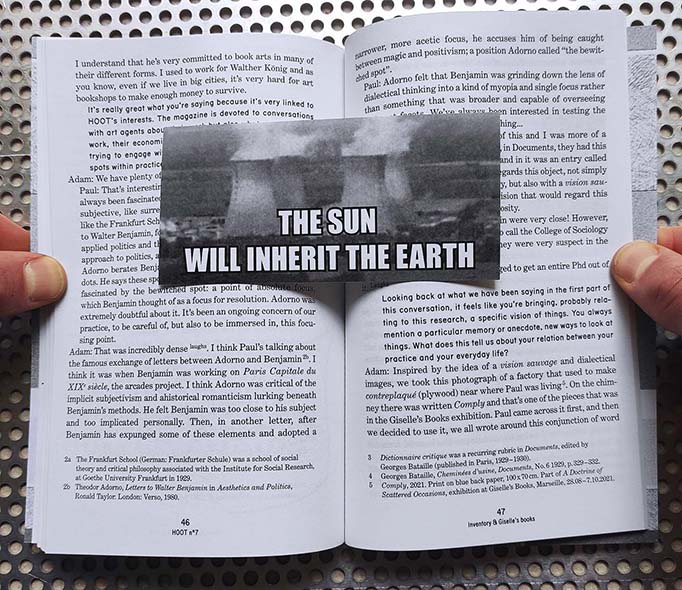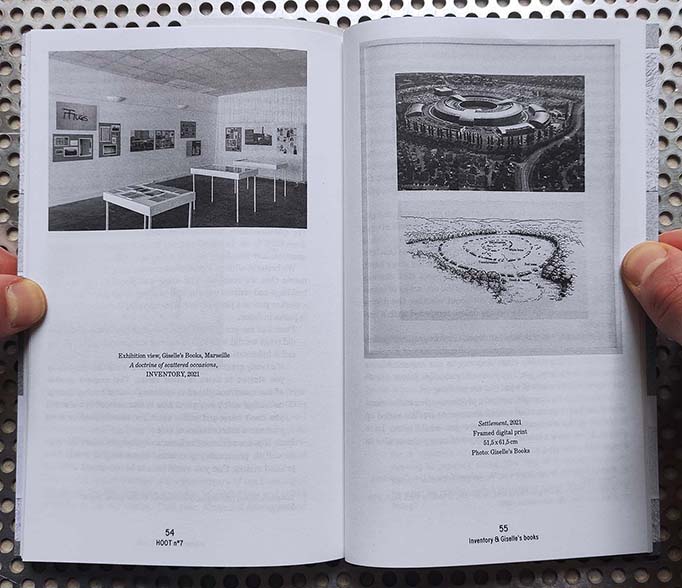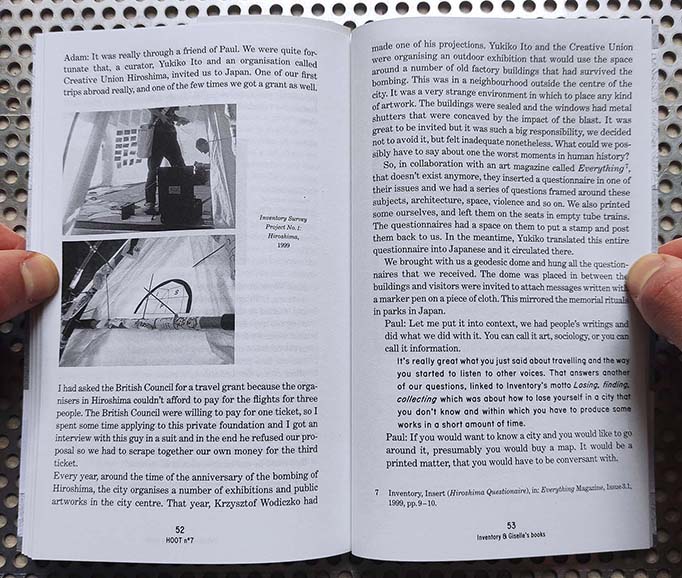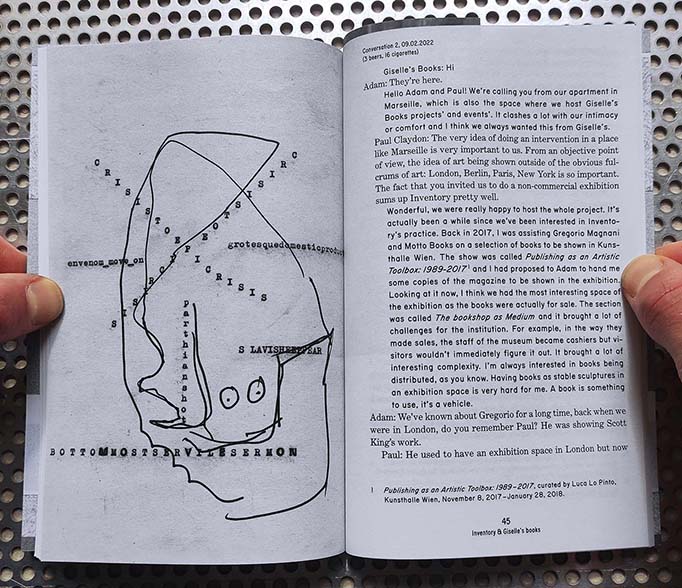 Spring 2022
HooT* Spring issue invites Giselle's Books and the British collective Inventory.
On Hoot proposal, they had two long conversations about their publishing projects, happenings, travels, their past and future but more significantly their present. If these interviews help getting closer to their enterprise as an art collective, it definitely uncovers their ability to moving through times with an uncanny vision. From Inventory's eponymous journal, their football match riot on the endroit in London to their exhibition a doctrine of scattered occasions at Giselle's Books in 2021, this issue of Hoot helps connecting the dots of the missing parts in Inventory confidential but dissident and subversive practice.
Founded by Lucas Jacques-Witz and Ryder Morey-Weale as an exhibition space, Giselle is conceived as a vehicle for interaction focusing on the gathering and dispersal of artistic practices. It currently operates in Marseille as Giselle's Books, an archival library of artists' books and art writings.
Inventory was founded in 1995 by Damian Abbott, Paul Claydon and Adam Scrivener. Known for the fourteen issues of their eponymous journal (1995 – 2005), their most recent publication, The Counsel of Spent, was published by Book Works in 2018. Their most recent solo exhibition was at Giselle's Books, Marseille (2021).
Graphic design by Traduttore, traditore and Cédric Elmerich
Co-published by Gufo and Giselle's Books
*HooT is a printed conversation, a transcribed dialogue with a worker in the field of art, a collective around the notion of work as an activity, method, environment, symbol and necessity. Each issue will be transcribed according to the language used in the conversation

Order here