Posted in
events
on November 10th, 2015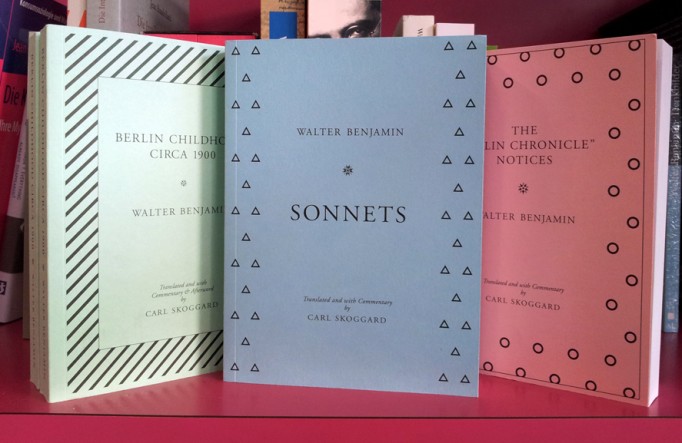 Publication Studio. Carl Skoggard @ Motto Berlin 14.11.2015
from 7pm
Presentation of Walter Benjamin's Sonnets by translator Carl Skoggard
The presentation will include an introduction to Benjamin's sonnet writing, a reading of a selection of sonnets in English (Carl Skoggard) and German (Ursula Tax), and a discussion at the end.
Walter Benjamin's sonnets, written to mourn his friend Fritz Heinle, constitute an important though little-known part of the philosopher's literary achievement and a unique contribution to the history of the German sonnet. Benjamin would add to their number over a decade, having begun his project soon after the outbreak of World War I and the suicide of his friend. They were among the writings that Benjamin, forced to flee France, entrusted to Georges Bataille in 1940 for safekeeping. Here, for the first time, readers of English are offered translations of all 73 "Heinle sonnets" along with the original German text and an extensive commentary.
Carl Skoggard is the translator of Benjamin's Berlin Childhood circa 1900 and The "Berlin Chronicle" Notices, both Publication Studio. Previously Skoggard served as the staff writer of Nest: A Quarterly of Interiors. His translation of Ein Jahr in Arkadien, a 1805 gay fiction by Duke August of Saxe-Gotha an Altenburg, appeared in 1999 as Year in Arcadia.