Posted in
Artist Book
,
Artist's book
,
photography
,
sports
,
writing
on March 7th, 2023
Tags:
9788899058517
,
bilingual
,
Bruno
,
Giulia Iacolutti
,
I don't care (about football)
,
Igor Peres
,
Maddalena Fragnito
,
Marangoni 105
,
participatory
,
photography
,
Pierpaolo Pasolini
,
social project
,
Tiziano Possamai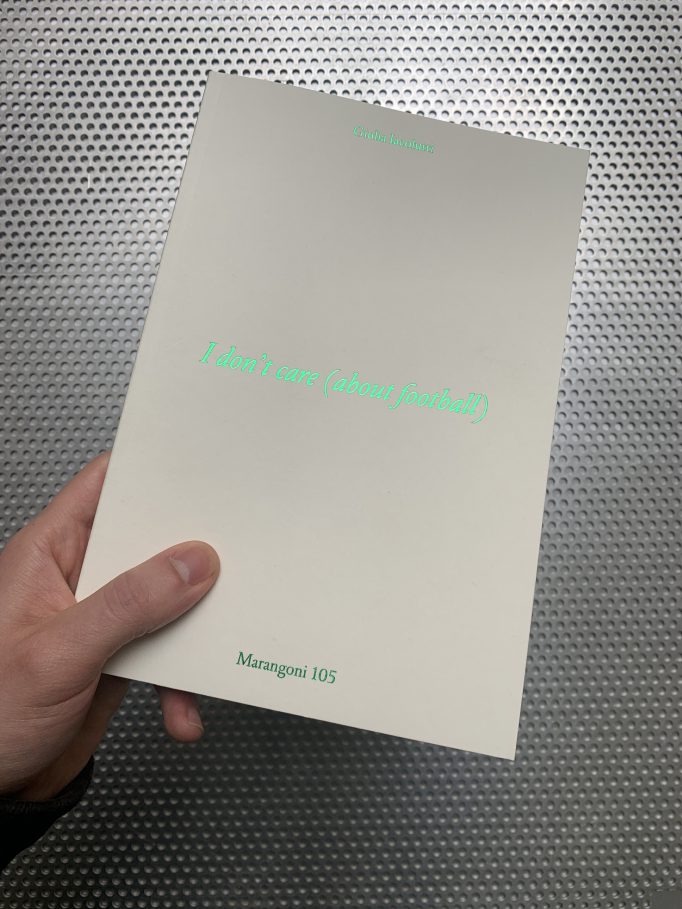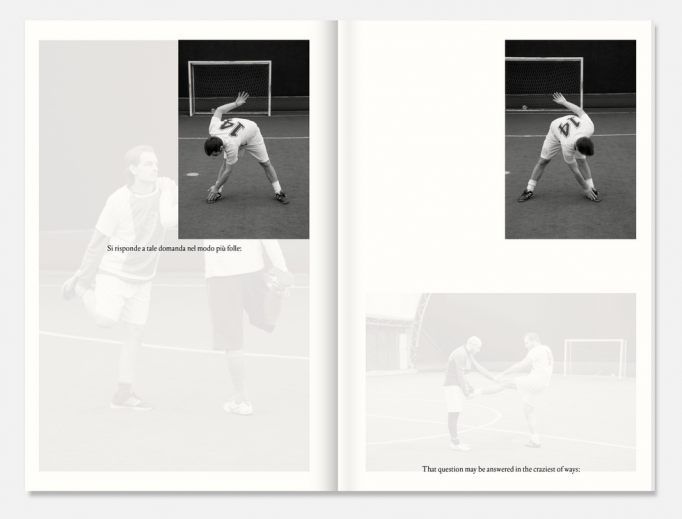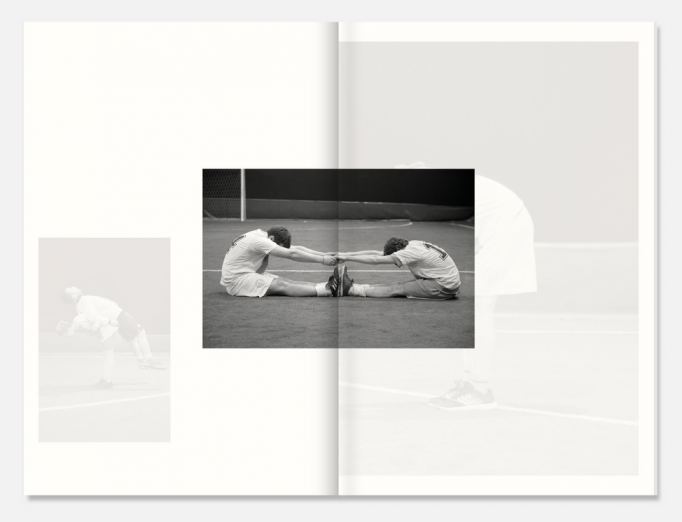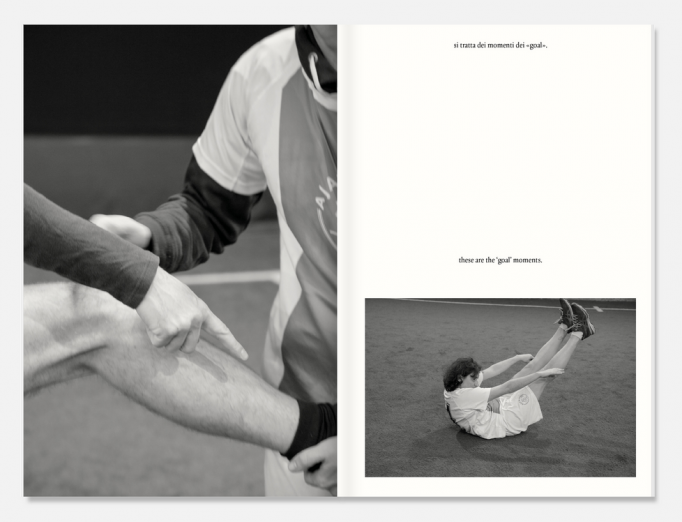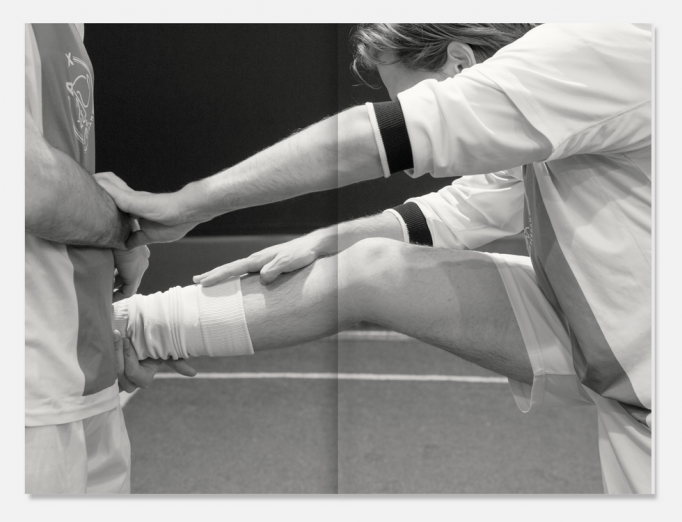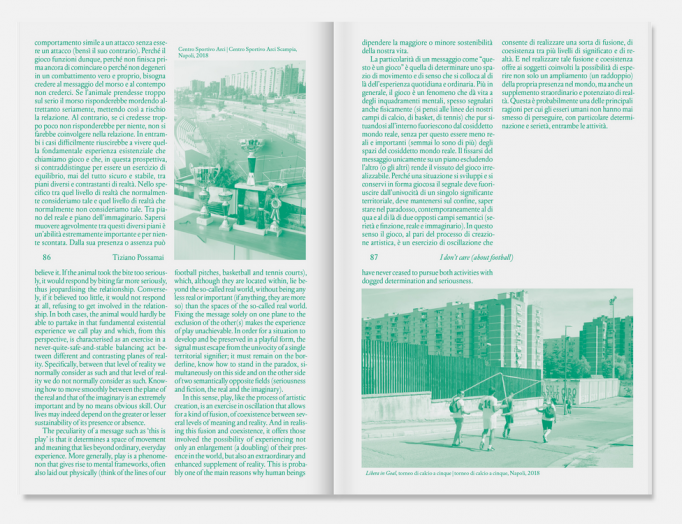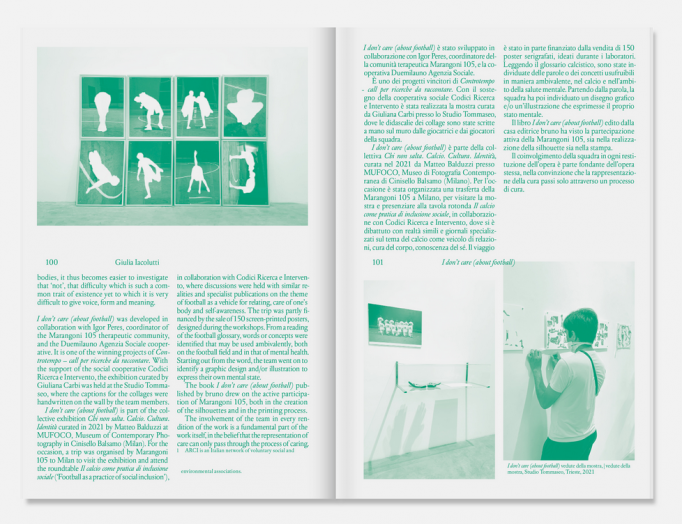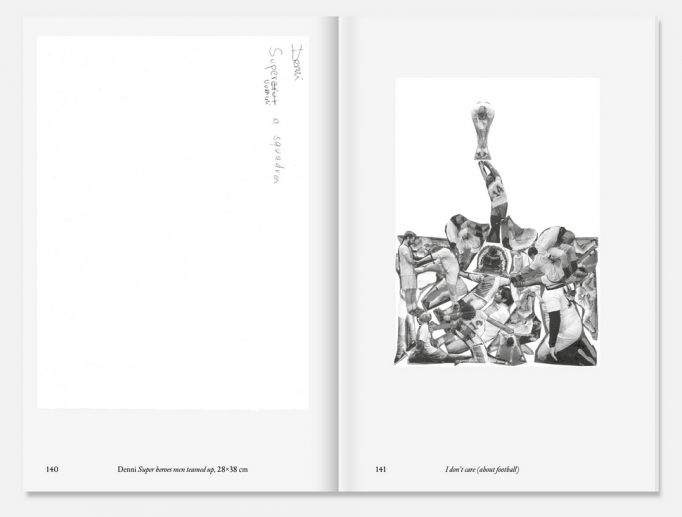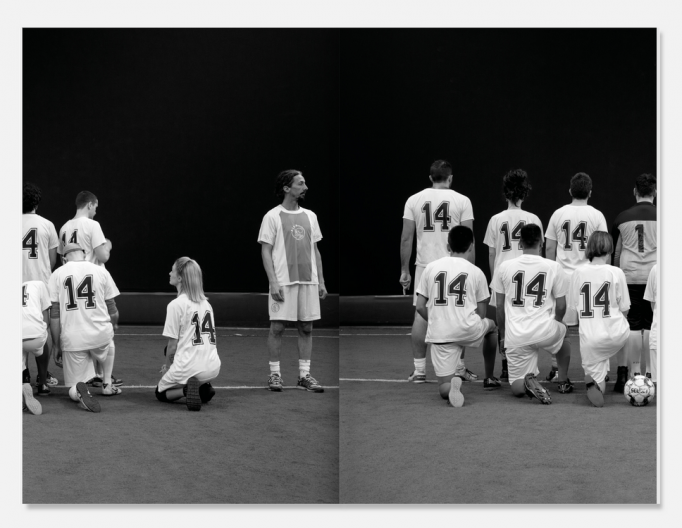 "I don't care (about football)" is a participatory artistic project involving the players of the Marangoni 105 football team, created in 2011 as part of one of the rehabilitation residences of the Udine Mental Health Department managed by the Duemilauno Agenzia Sociale Cooperative. The title, inspired by the words of a girl from the community, suggests how the game is not an end in itself but rather a practice of social inclusion and integration. Marangoni 105 is made up of service users together with its operators and supporters. They all wear the number 14, that of the legendary Ajax player Johan Cruijff – one of the most emblematic proponents of total football.
Over three years of mutual understanding and hard work, workshops were held in which, through artistic-expressive practices, there was a choral reflection on mental discomfort and on the path undertaken over the course of the residence. Football thus became a metaphor for such a path and an experience of treatment. Photographs, meetings, travel, training, stretching sessions, performance actions, interviews, writing exercises and collages are the actions that transform the art object into a place of dialogue, where it is the discovery of the other and the self that takes centre stage. The process of analysis/self-analysis turns into a creative impetus via the appropriation and re-signification of images. Through the cut lines around the bodies, it thus becomes easier to investigate that 'not', that 'not' that gave the project its name, that difficulty which is such a common trait of existence yet to which it is very difficult to give voice, form and meaning.
Texts by Maddalena Fragnito, Giulia Iacolutti, Igor Peres, and Tiziano Possamai
Order here