Posted in
exhibitions
,
Motto Berlin event
on August 16th, 2018
Tags:
Alizee Lenox
,
Alpina Huus
,
Claude Eigan
,
Jake Kent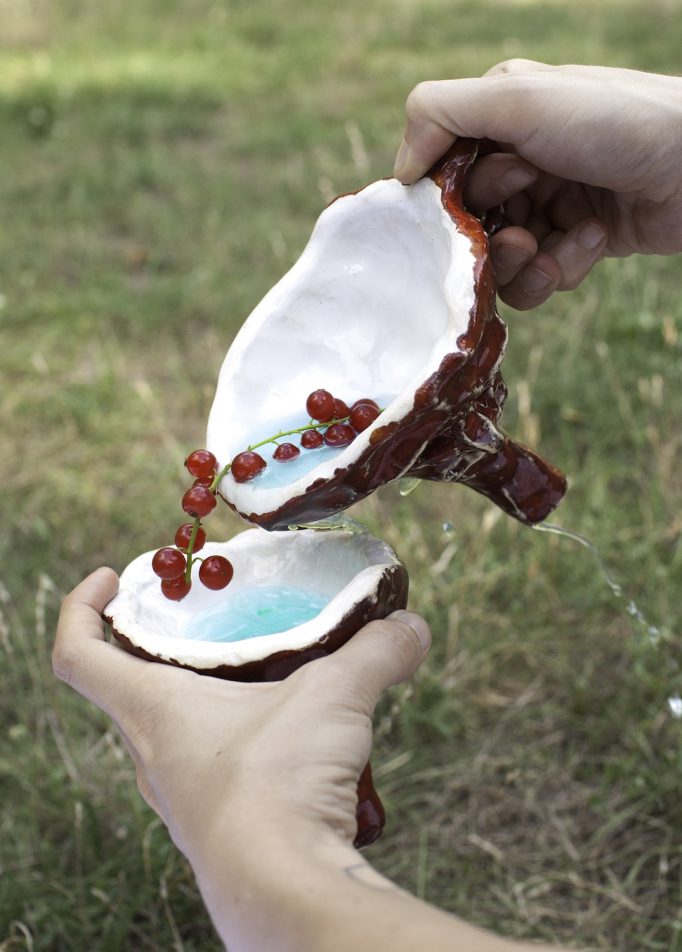 Claude Eigan. Alpina Huus x Motto
17 August, 6-10pm
In collaboration with Alizee Lenox and Jake Kent
A special cocktail will be served

Claude Eigan (b. 1983, France) uses sculpture as a primary medium, often extending to installation, sound and print. Recent exhibitions include: Haptic House (Horse & Pony Fine Arts, Berlin, 2018),Everytime you switch me off, I die. A little. (gallery Foothold, Polignano a Mare, 2018), Sun Sipping Some Syrup (gallery Frontviews, Berlin, 2018), Times New Romantic (M.I/mi1glissé, Berlin, 2017), State of the art (gallery Lily Robert, Paris, 2017), Meatspace (The impossible project, Berlin, 2016), Comfort Zone (Kunstfabrik HB55, Berlin, 2016).
* * *
Alpina Huus x Motto
10 August—7 September 2018
Adam Fearon, 10 August, 6-10pm
Claude Eigan, 17 August, 6-10pm
Tarik Hayward, 24 August, 6-10pm
Nastasia Meyrat, 31 August, 6-10pm
* * *
This project is curated by Elise Lammer and kindly supported by Pro Helvetia the Swiss Arts Council, Motto and Domus Alpina