Posted in
books
,
writing
on May 21st, 2022
Tags:
Andrew Norman Wilson
,
Anna-Sophie Springer
,
Charles Stankievech
,
Erin Kissane
,
Etienne Turpin
,
Fantasies of the Library
,
Hammad Nasar
,
Joanna Zylinska
,
Katharina Tauer
,
Megan Shaw Prelinger
,
Rick Prelinger
,
The MIT Press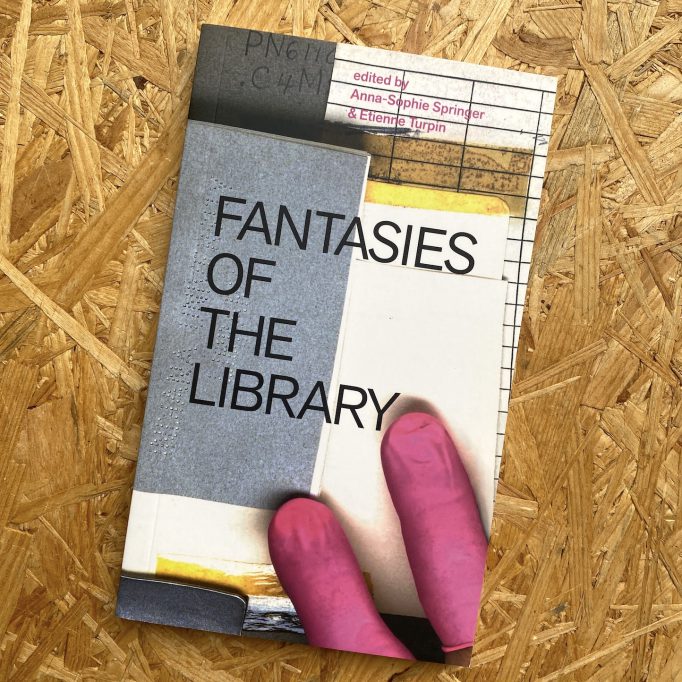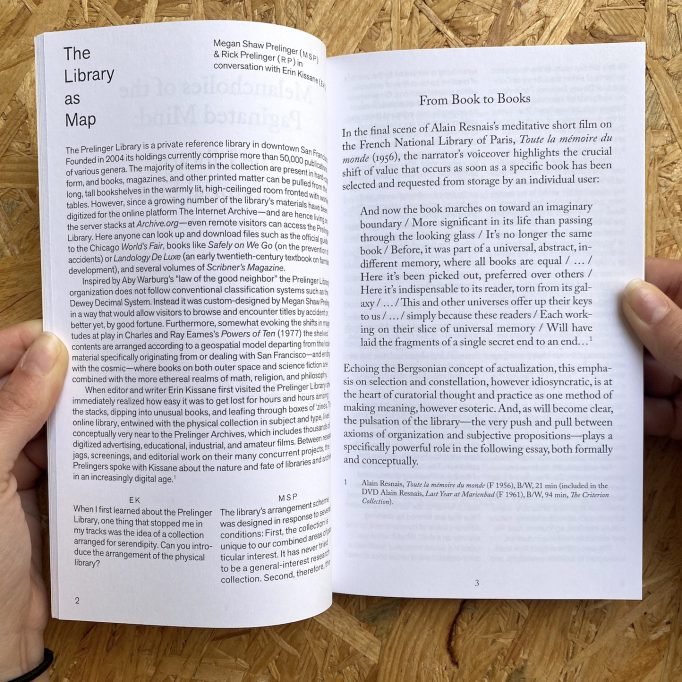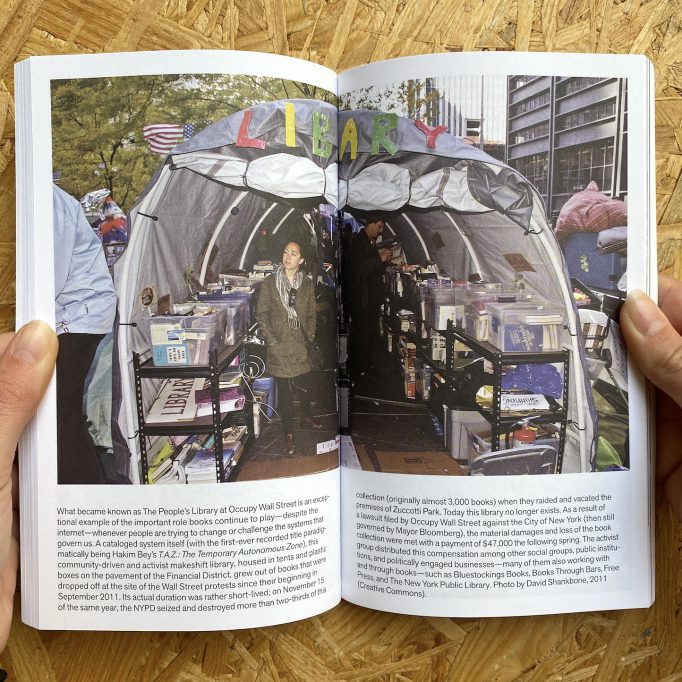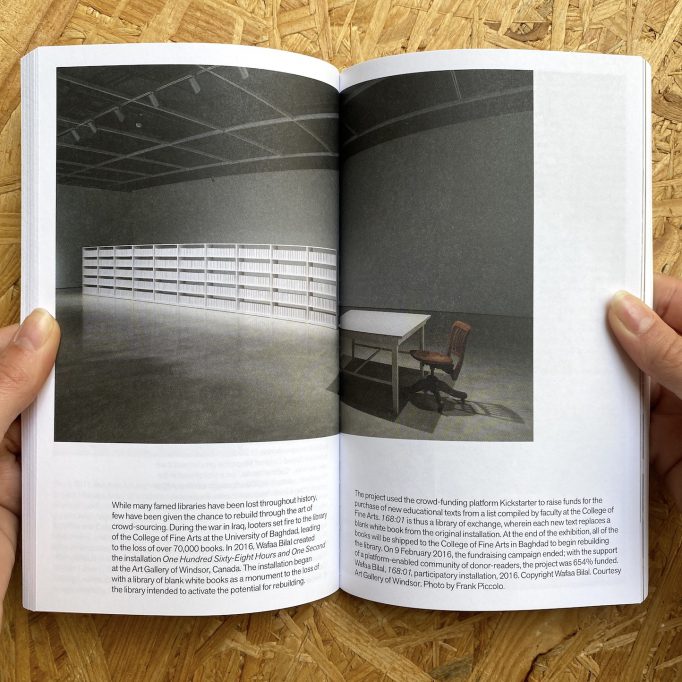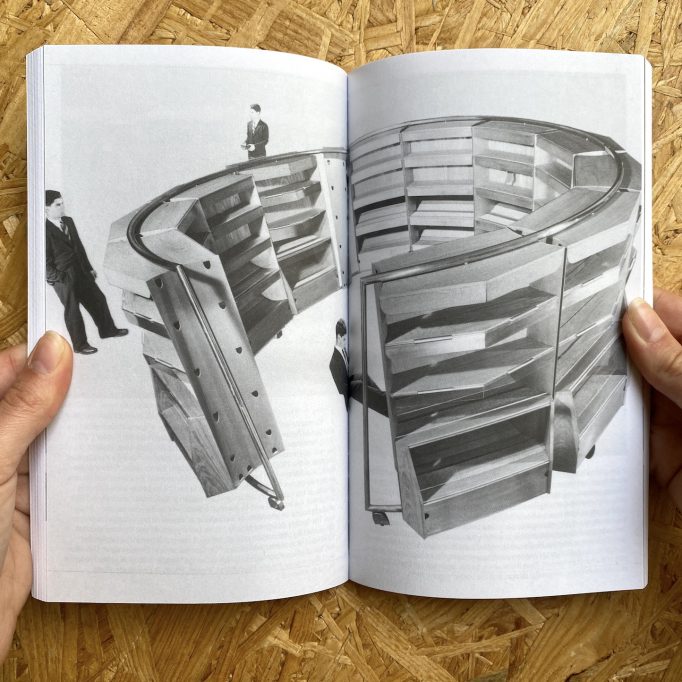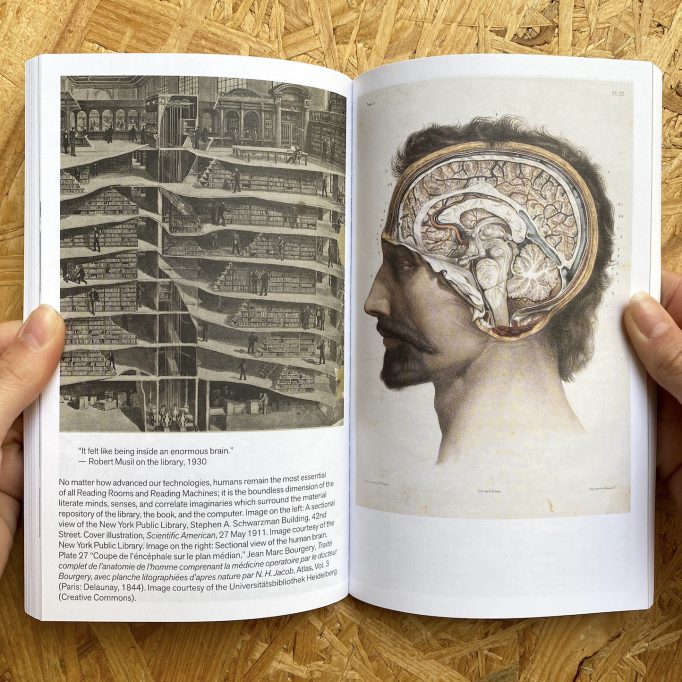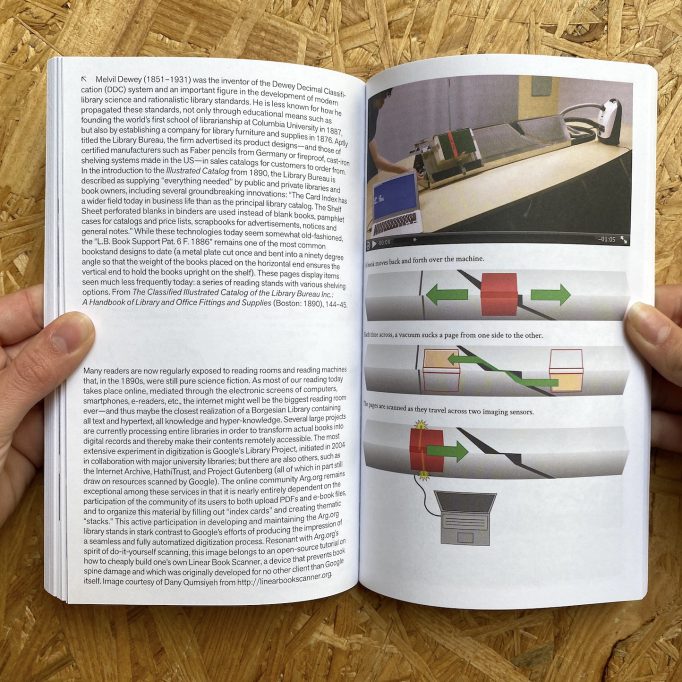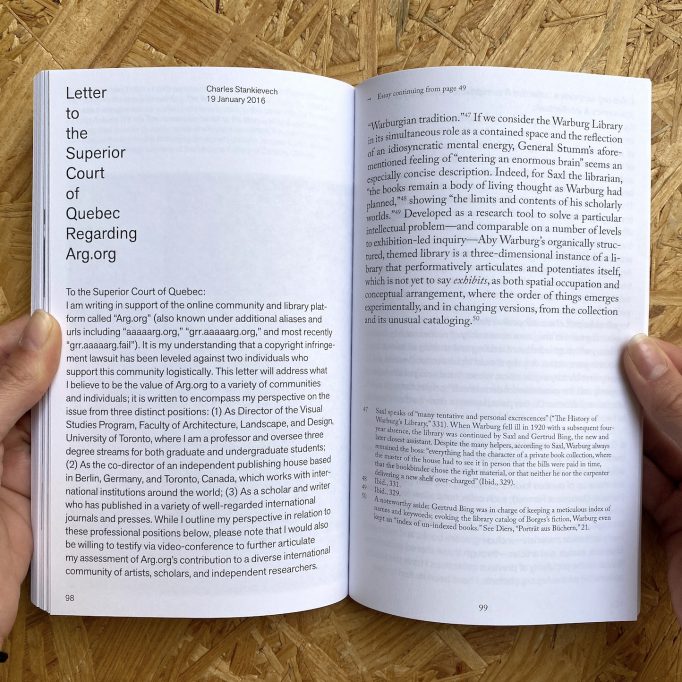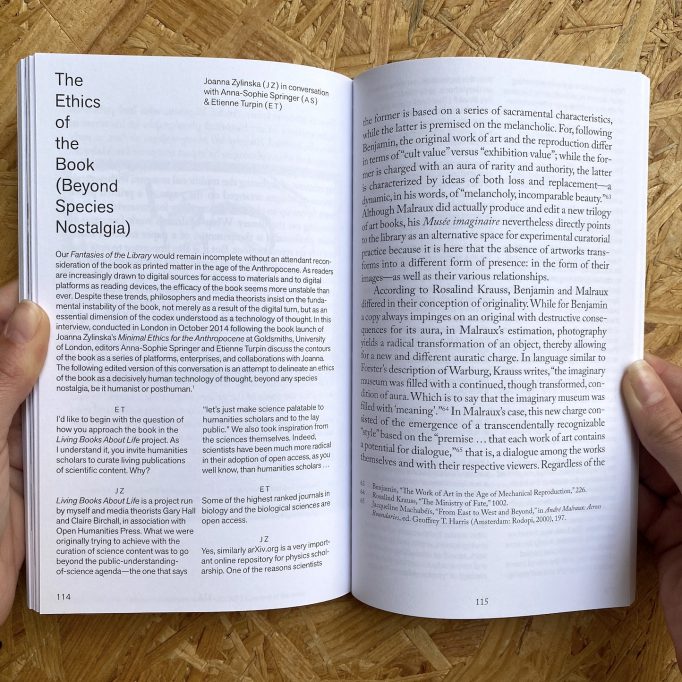 A book that acts both as library and exhibition space, selecting, arranging, and housing texts and images, aligning itself with printed matter in the process.
Fantasies of the Library lets readers experience the library anew. The book imagines, and enacts, the library as both keeper of books and curator of ideas—as a platform of the future. One essay occupies the right-hand page of a two-page spread while interviews scrolls independently on the left. Bibliophilic artworks intersect both throughout the book-as-exhibition. A photo essay, "Reading Rooms Reading Machines" further interrupts the book in order to display images of libraries (old and new, real and imagined), and readers (human and machine) and features work by artists including Kader Atta, Wafaa Bilal, Mark Dion, Rodney Graham, Katie Paterson, Veronika Spierenburg, and others.
The book includes an essay on the institutional ordering principles of book collections; a conversation with the proprietors of the Prelinger Library in San Francisco; reflections on the role of cultural memory and the archive; and a dialogue with a new media theorist about experiments at the intersection of curatorial practice and open source ebooks. The reader emerges from this book-as-exhibition with the growing conviction that the library is not only a curatorial space but a bibliological imaginary, ripe for the exploration of consequential paginated affairs. The physicality of the book—and this book—"resists the digital," argues coeditor Etienne Turpin, "but not in a nostalgic way."
Contributors: Erin Kissane, Hammad Nasar, Megan Shaw Prelinger, Rick Prelinger, Anna-Sophie Springer, Charles Stankievech, Katharina Tauer, Etienne Turpin, Andrew Norman Wilson, Joanna Zylinska.

Order here