Posted in
art
,
Motto Melbourne event
,
music
,
Theory
,
travel
on June 22nd, 2012
Tags:
An Individual Note
,
Daphne Oram
,
Motto Melbourne
,
Philip Samartzis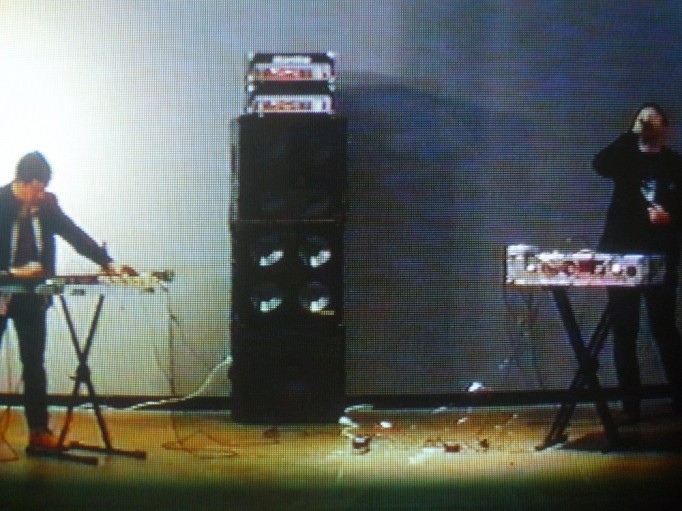 Leith Thomas & Mark Groves (An Individual Note 01)
An Individual Note 02: Their Amorous Journey 'Home…Away…Home' (The Nature of Field Recording)
– Performance and Talk by Philip Samartzis
Philip Samartzis is Coordinator of Sound in the School of Art at RMIT. He is a researcher in the areas of sound art, acoustic ecology and spatial sound practices. His PhD, Surround Sound in Installation Art, examined the place of sound in contemporary art practice through a range of site determined sound art projects. In 2010 Philip was awarded fellowships by the Australia Council for the Arts, and the Australian Antarctic Division to document the effects of extreme climate and weather events on the human condition in Antarctica. Since returning, Philip has presented this work at numerous festivals and galleries across the world.
3pm start, doors close at 5pm
Motto Melbourne / Pin Up Project Space
15-25 Keele St, Collingwood 3066
Australia
Please visit The Daphne Oram Trust