Posted in
art
,
books
,
distribution
,
Motto @ Wiels
,
painting
,
sculpture
,
writing
on June 30th, 2012 by JB
Tags:
Michael van den Abeele
,
Wiels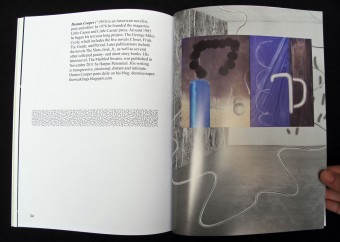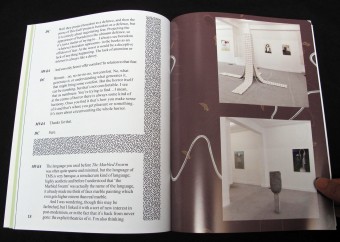 A Toast to the Ghost, the Host, Michael Van den Abeele.
"RENDER ME REAL. Millions of computers are rendering in the night; rendering everything more real, more realistic; rendering a new generation of extraterrestrials looking more real that the ones before; a new generation of dinosaurs, now feathered but covered in fur soon enough, if current rendering is done; of evil midget-like creatures; of astonishing landscapes covered with paramount super-structures and populated by the millions; a new generation of things as yet indescribable, but imperatively more real and convincing than before. The real is chased after like a deer; like the hunter that changed into a deer, now chased by his own dogs…"
Includes a conversation between Michael Van den Abeele and Dennis Cooper.
Published on the occasion of Un-Scene II (exposition June 2012) at Wiels, Centre for Contemporary Art.
D 15 €