Posted in
books
,
events
,
graphic design
,
magazines
,
Uncategorized
on November 9th, 2010 by admin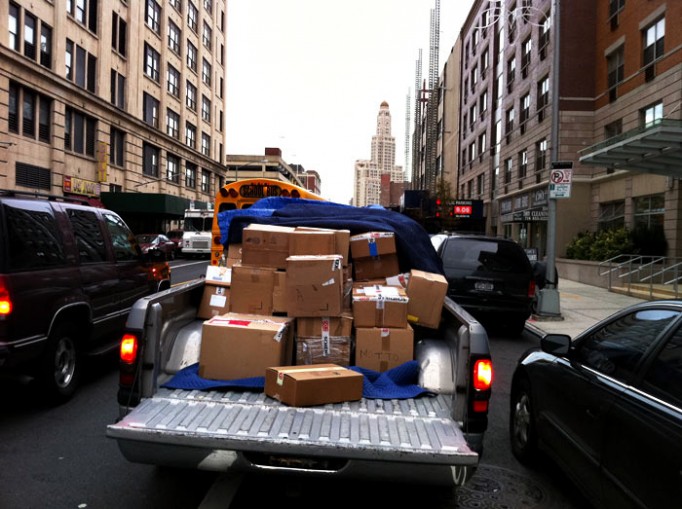 Motto Brooklyn
November 10th–16th, 2010; 12–7 pm
200 Schermerhorn, Ground Floor.
Nearest subway stops: Hoyt–Schermerhorn (A/C/G), Nevins St. (2/3/4/5)
Motto will occupy a storefront in Downtown Brooklyn as a space for presentation and discussion of contemporary publishing practices. The selection will feature a wide range of magazine, books and artists' publications. As part of the week-long event, an ongoing series of talks, classes, and presentations will be held in the store. Each night's schedule will be hosted by a different organization, publisher, or individual of interest.
Talks and performances
As part of the week-long event, an ongoing series of talks, classes, and presentations will be held in the store. Each night's schedule will be hosted by a different organization, publisher, or individual of interest.
Schedule of Events:
Wed 11/10/2010 at 7pm: "Desire in Representation" talk by Till Gathmann (Spector Press) & Erik Steinbrecher (Kodoji Press) "I'll be back in a minute."
"Desire in Representation" traces the production of two artist books, and the outcome of research conducted by artist Peggy Buth on representations of colonialism in the Belgian Royal Museum for Central Africa. The first book led to an installation of various media covering eleven rooms at the Kunstverein in Stuttgart/Germany. The second book, "Catalogue," is an attempt to record this installation in its dense complexity. "Desire in Representation" marks the ambivalence designers and artists experience when questioning and transforming historical form and content.
"I'll be back in a minute" is an audiovisual performance with a doll, a cassette player, printed material and a slideshow. Berlin based Swiss artist Erik Steinbrecher is absent. Instead his talking doll will speak and tell about the artist's work. (Voice by Elena Habicher, Zurich)
Thurs 11/11/2010 at 6pm: Talk by Meredith Tenhoor & Common Room.

Meredith TenHoor presents research on the planning of the Fulton Mall area of Downtown Brooklyn and talks about the implications of operating an art space in its vicinity. Common Room will discuss publications and furniture pieces related to public spaces, publishing, distribution and reading Informal reading areas as a form of public practice.
Fri 11/12/2010 at 9pm: Performance by Joe Milutis & Sam Frank.
Joe Milutis will introduce his new multimedia essay on literary minutiae, "The Quiddities," to be published in Triple Canopy's eleventh issue. Presenting the results of a data search sure to strain the capacities of any computer, Milutis will proceed to give an exceedingly close reading of what he modestly calls "the fundamental core of all literature." Triple Canopy editor Sam Frank will read an adaptation of issue 10's "Happy Moscow," which he isn't sure how to characterize, and maybe something more he hasn't written yet but has maybe only dreamed.
Sun 11/14/2010 at 1pm: "Extreme Constraints Writing" class presented by Public School New York.
Inspired by Oulipo group and extreme ironing, this participatory workshop will create and practice extreme constraints writing. Participants will brainstorm extreme constraint for creative writing. It can be extreme in term of physical endurance (such as pseudo-sports for writing), duration (such as overnight automatic writing), level of concentration (such as writing a novel collaboratively within one hour) and in terms of structural difficulty (developing upon various constraint writing techniques, systems art, and computer algorithm).
Sun 11/14/2010 at 4pm: "This Bodes Some Strange Eruption to Our State" class presented by Alexander Provan & Joe Milutis (Triple Canopy).
A talk and discussion around Shakespeare's Hamlet and its relation to experimental language practices in contemporary poetics and film.
Tues 11/16/2010 at 7pm: "AAAARG.ORG" class presented by Public School New York.
In this class, we will consider AAAARG as a model for distribution in a digital environment, and the political and economic implications of such a model. Our goal is not to reject or affirm its politics categorically—if such a politics can be assigned—but to question, probe, and assess the outcomes of this project, and others like it, as we consider the future of publishing, writing, and readership more generally.
Ongoing 11/10/2010–11/16/2010: Jen Tildman & Liz Linden (Contemporary Feminism) present Pilot Press.
Pilot Press is a platform for critical exchange taking the shape of a feminist publishing house open and available to all. Our installation will offer the services of a publishing apprentice, who will, during opening hours, publish the works of anyone interested in having their text produced by our imprint. In exchange for this free publication service, the author is required to leave a single bound copy of their work on the growing shelf of our imprint's library.
Featured Publishers
0–100, 38th Street Publishers, 4478Zine, AA Bookshop & Bedford Press, Aglec, A-Jump Books, Alphabet Prime, Arc, argobooks, Archive Books, Artspeak, Bad Day, Boa Books, BQ, cneai=, de Appel, Dent De Leone, Eastside Projects, edition fink, e-flux, Ein Magazin Uber Orte, Fillip, FormContent, Four Corners Books, Fw:, GAGARIN, Gottlund Verlag, Graphic, Himaa, David Horvitz, innen, Kodoji Press, Komfort, Kunstverein, Yvon Lambert, Lay Flat, Libraryman, May, MER. Paper Kunsthalle, mono.kultur, Mousse Publishing, Nieves, Occasional Papers, Onomatopee, Palais/, Paraguay Press, Petunia, Piktogram, Post Editions, PROVENCE, Roma Publications, Specter Press, Spector Books, Spin, Starship, The Exhibitionist Journal, The Institute Of Social Hypocrisy, TRUE TRUE TRUE, UltraViolet Magazine, Erik van der Weijde, Werkplaats Typografie, Witte de With, Zug, (…)
Motto would like to thank everybody who helped make this project happen, in particular: Downtown Brooklyn Partnership, Issue Project Room, Carlos Solis, McNally Jackson Books, Post Editions, 38th Street Publishers, Gagarin, Todd Rouhe, Peter Russo, Lawrence Kumpf, Anne Callahan, Roger Willems, Emily Bellingham, Alexander Fleming, David Horvitz, and Ted Christiansen.
Deprecated
: link_pages is
deprecated
since version 2.1.0! Use wp_link_pages() instead. in
/home/clients/04badc5f584cd5c2e11ec172df35785c/web/site/wp-includes/functions.php
on line
5324