Posted in
architecture
,
Artist Book
,
Book launch
,
design
,
graphic design
,
Motto Berlin event
,
Motto Berlin store
,
Motto Books
on July 28th, 2023
Tags:
Adam Feldmeth
,
architecture
,
Book launch
,
Cut Cube
,
design
,
illustration
,
motto berlin
,
Motto Books
,
sandra peters
,
types and structure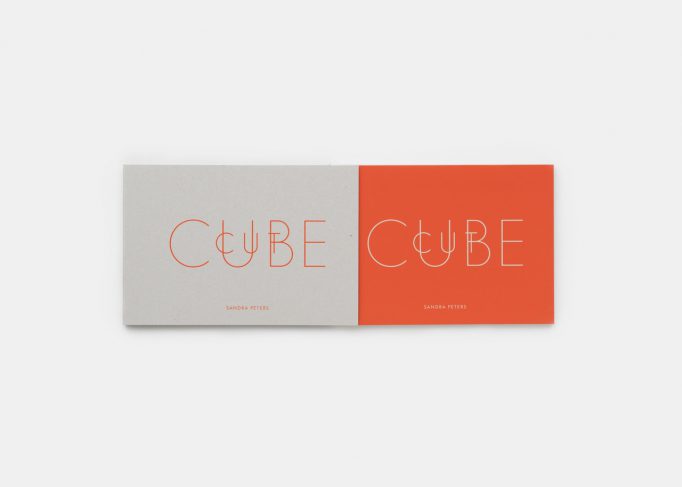 Dear Friends,
please join us on August 2, 2023 at 7:00pm at Motto Books, Berlin for a conversation with Sandra Peters and Adam Feldmeth to present Peters' new book Cut Cube.
The book Cut Cube, (2022) results from Sandra Peters' interest in the graphic interplay between two- and three-dimensional structures. The 11 possible ways to unfold a cube are laid out on white paper, whereas the seven cuts that make it possible to unfold a cube are printed on transparent paper and related to each of the six sides of each flattened cube. Turning pages generates a flow of information to make the viewer aware of the complex interplay between both types of structures.
The book is published with Motto Books, Berlin/Lausanne. A book signing will follow the discussion.

–
Sandra Peters is an artist, writer, and educator based in Abu Dhabi, UAE. In her work she focuses on architecture and urban space. She is working towards a reciprocal integration of sensual, structural, and conceptual factors.
Peters has widely presented her work in Europe, the US, and the United Arab Emirates, including Performing the City at the NYUAD Project Space in Abu Dhabi (2023); Un–folded Cube (landscape mode) at Foyer-LA, Los Angeles (2023); Bilateral, Diagonal, Cubical at the Gallery Aanant & Zoo, Berlin (2012) and participated in the group exhibition Erschaute Bauten. Architektur im Spiegel zeitgenössischer Kunstfotografie at the MAK—Österreichisches Museum für angewandte Kunst/Gegenwartskunst (2011).
She is teaching at New York University Abu Dhabi since 2014 in the Art and Art History Program, where she is Co-program head since 2021.
Adam Feldmeth lives in Los Angeles and Berlin. His work engages the social elasticity of art through situational discourse with those involved in its materialization. Critical contributions have been included at the Luminary Projects, St. Louis, Missouri; Contemporary Art Daily; the MAK Center, Los Angeles; Kunstbibliothek Sitterwerk, St. Gallen, Switzerland; Overgaden Institute for Contemporary Art, Copenhagen; the Guggenheim Gallery at Chapman University; and the 53rd Venice Biennale of Art. In 2008, he co-authored, "Nomad Post School," with Guan Rong and in 2020 "Some Pedagogies of the Southland Institute" with Joe Potts
He is co-director of the Southland Institute in Los Angeles, teaches Film/Media studies at Polytechnic School in Pasadena, California, and is a doctoral student at the European Graduate School where he is considering the cobblestone as a mediator of momentum at the confluence of urban space and cinematic montage.