Posted in
art
,
books
,
exhibition catalogue
,
exhibitions
on June 15th, 2022
Tags:
Amit Kumar Jain
,
Arshi Irshad Ahmadzai
,
blueprint.12
,
exhibition catalogue
,
Kadamboor Neeraj
,
Nafas (Isolation Diaries)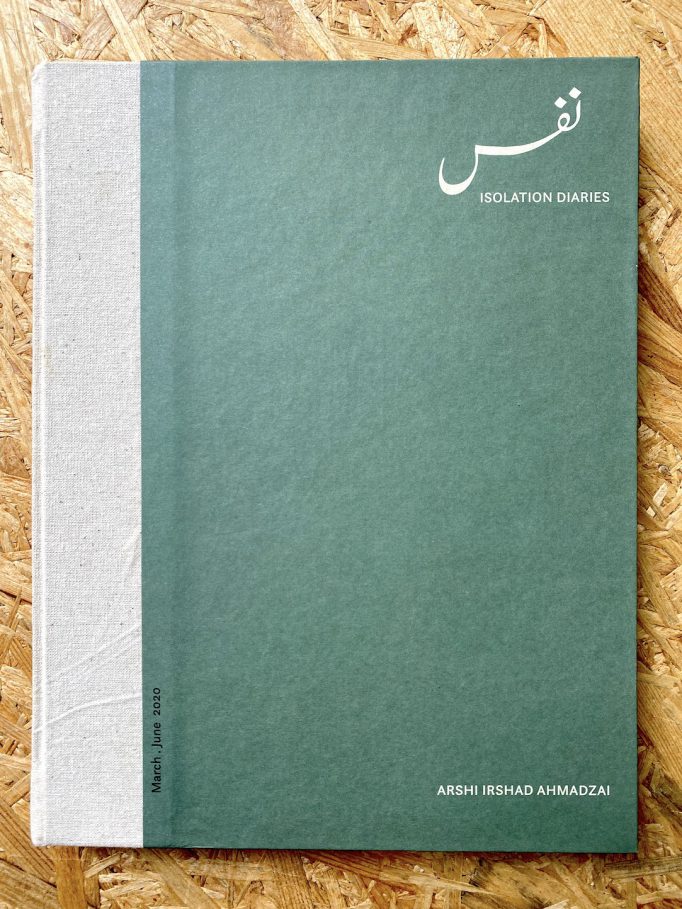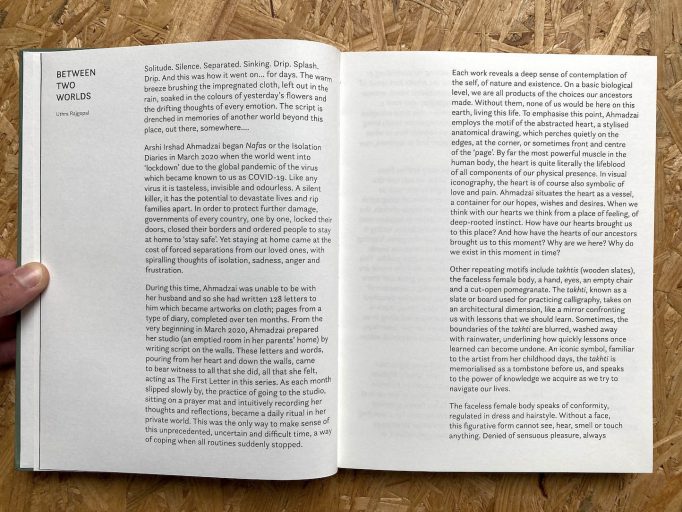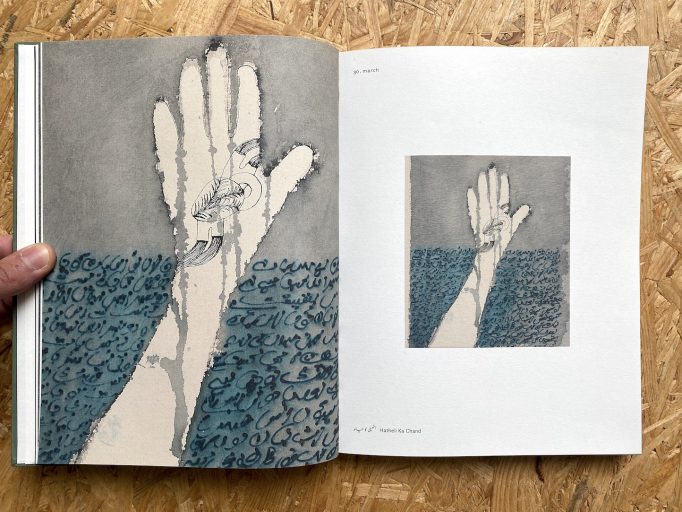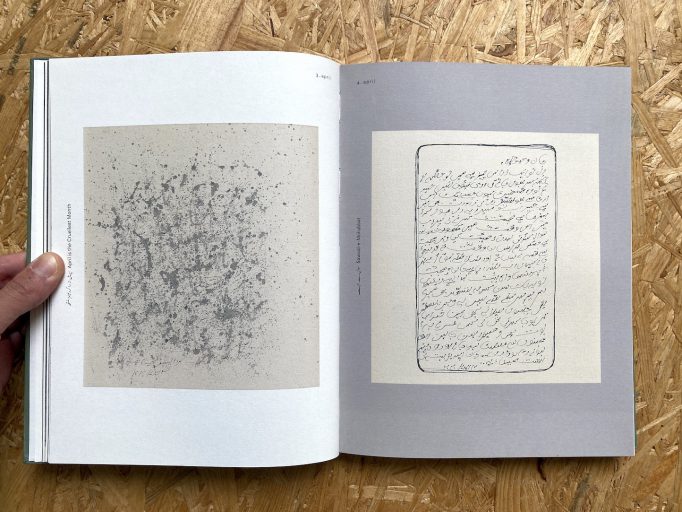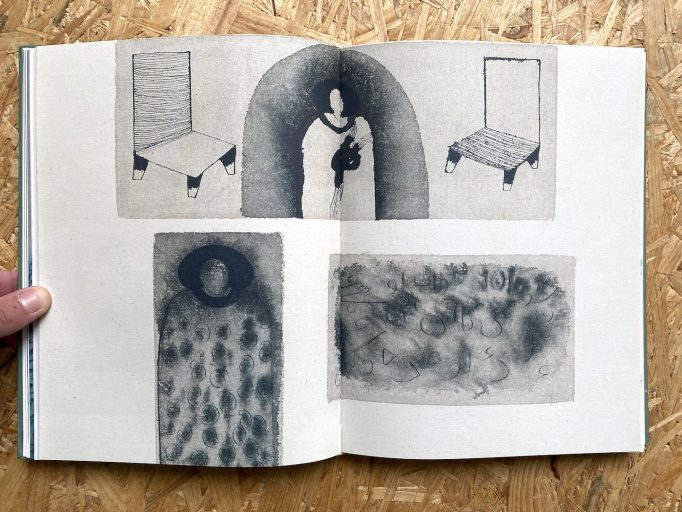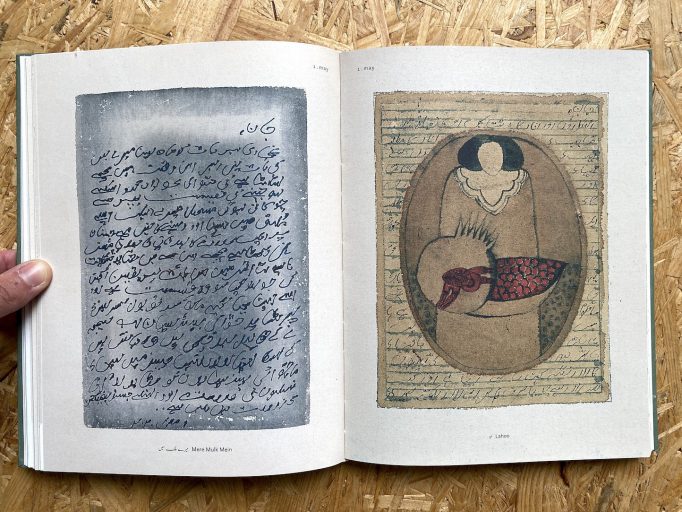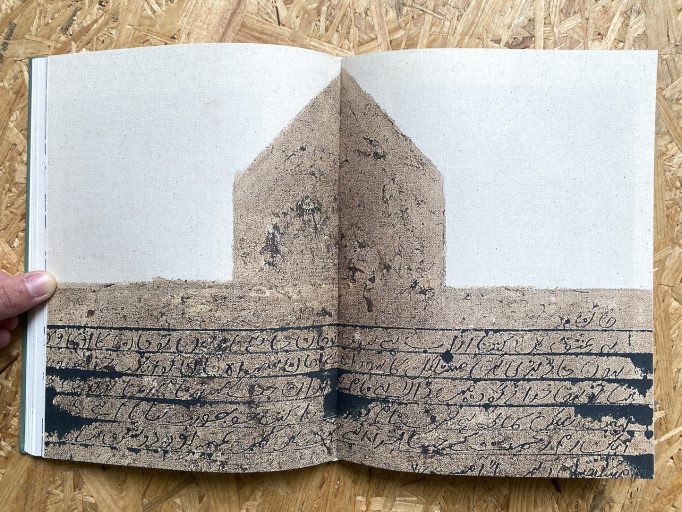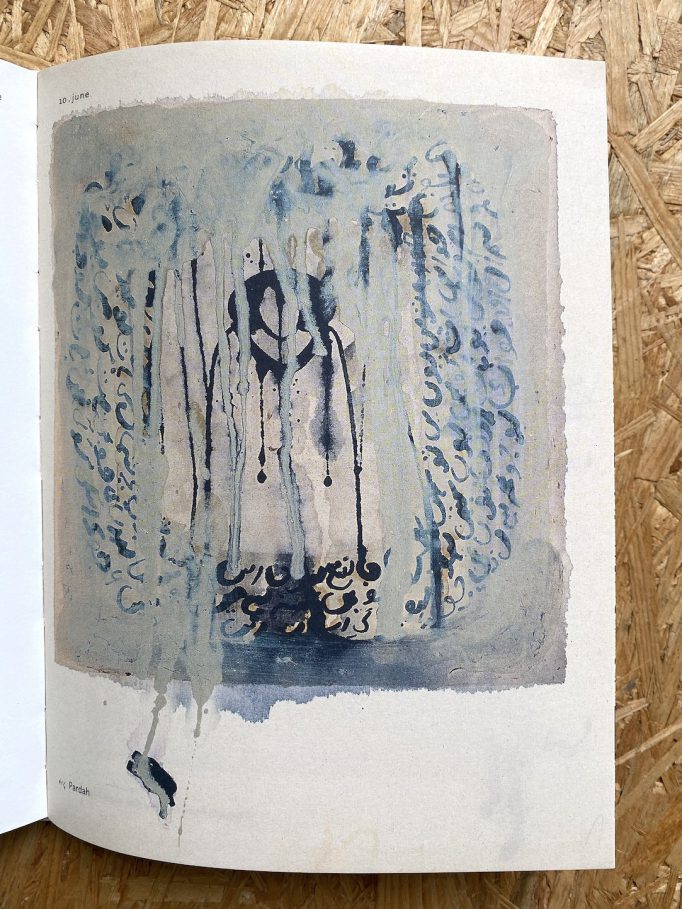 Curator and Editorial Advisor: Amit Kumar Jain
Translation: Kadamboor Neeraj

Stranded in Najibabad (Uttar Pradesh) during the lockdown, Ahmadzai like others was uncertain about what the future held, and if she would be able to visit Kabul to be with her husband. It was during this time, confined in her barsati (terrace) studio room at her parents home that Ahmadzai delved into a practice of writing letters to her husband, revealing to him in a one-sided communication her anxieties, daily routine, loss of loved ones and their marriage.
Titled Nafas, or the Isolation Diaries, the letters include references from poetry and writings of Rabia Basri, Jalauddin Rumi Balkhi, Bedil Shanaz, Jaun Elia, Faiz Ahmed Faiz, Ghalib, T.S.Elliot, Virginia Woolf, Hermann Hesse, Dostoevsky and Nietzsche, each having their own impact on Ahmadzai's life and her thought process as a contemporary artist.
These letters highlight the concerns of a woman, who is unable to come to terms with her life in flux- one with its roots in a country where religious isolation, propaganda and intolerance have become a norm, and the uncertainty of life and political instability in the other. The series, as well as an earlier series titled Lihaaf, comments on the state of the marginalized societies, such as Muslim women, where many such voices are never heard or spoken of.
*
Arshi Irshad Ahmadzai's (b. 1988) works are deeply connected to the experiences of women that rarely find a voice and are subdued under societal and political pressures or are bound within religious orthodoxies. Her works, though narrate a personal experience, are inspired by a much larger community of women who have been marginalized in history. Working within a disciplined studio practice and through collaborative community projects such as Lihaaf (Quilt), Arshi has struck a powerful chord with contemporary feminist art theory.
Her prolific art practice finds its foundation in the history of stitching by rafoogars (darners) of Najibabad. Surrounded by a large community of women who share their embroidery over songs, compassion and sisterhood, it was only natural for Arshi to turn to the fabric as her canvas. These exchanges have led to large scrolls as well as smaller works, where she juxtaposes image and text to comment on women and their roles, their sexuality, their freedom and their desires- some in love and some victims to political terrorism. An avid reader of poetry and philosophy, she not only questions patriarchy, but demands that her voice is heard and accepted.
Arshi Irshad Ahmadzai graduated with a Bachelors in Fine Art from the Aligarh Muslim University, 2011 and a Masters in Fine Art from Jamia Millia Islamia, New Delhi in 2013. Her first solo titled Nafas (Isolation Diaries) was held at Blueprint12, New Delhi, 2021. Her group exhibitions include 'May we meet again', a collaborative project for Noor Riyadh light festival, Saudi National Museum, 2021; 'Head in the Clouds' at Chatterjee & Lal, 2021; 'Seeds are being sown' at Shrine Empire Gallery, 2020; The India Art Fair, 2020; 'Out of your shadow' by Blueprint12 at Gallery Espace, 2019 and a solo presentation at 1Shanthi Road Gallery in 2019. She is one of the recipients of the Five Million Incidents grant from the Goethe-Institut, New Delhi and the Inlaks Fine Arts Award in 2019.
She lives between Kabul and New Delhi.

Order here