Posted in
Artist Book
,
illustration
on April 14th, 2023 by admin
Tags:
artist book
,
drawings
,
experience
,
Memory
,
Mosses
,
postcards
,
Traces
,
Yuen-yi Lo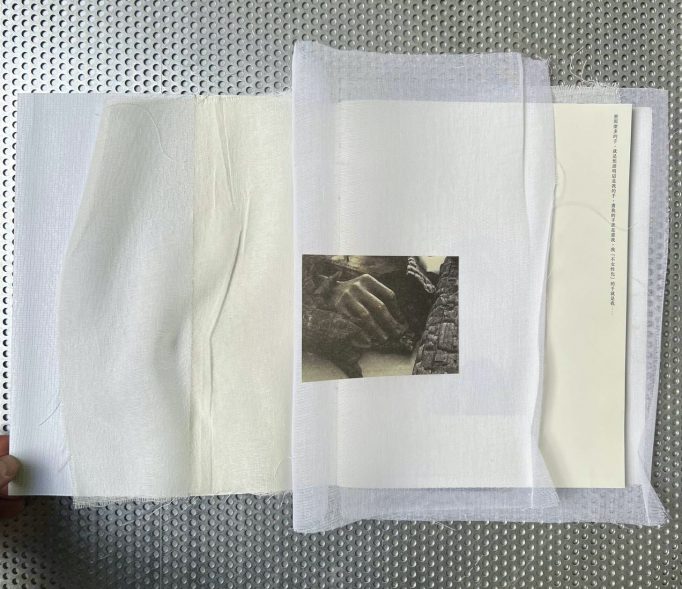 Lo Yuen Yi is an artist that is hard to define. She specialises in using text to document artists and their creative endeavours and using drawing to deconstruct and reconstruct both words and concepts. Traces is divided into two parts—words and drawings—but the same questions underlie the two: who am I? What is art? What is the essence of memories? Each question is independent yet intertwined. 


The drawings are a collection of pencil sketches, including portraits of a hand, mad women speaks featuring frames, work in progress which records the making of a hardbound book, cosmos-shells unearthed in my garden collecting shells from soil, tools Dad remade with tools as the subject etc. From defining oneself, to symbols of doubt, to capturing the broken traces left by memories. 


The words are made up of seven essays which start with a discussion about the space for creativity and end at fixation on cities. As everything disappears, Lo asks: what are memories? Are there any left? In response, she replies:


The meaning of memory is within each person's experience

It has its own language

Your memories are not mine

My memories are not bigger than his or hers

Pages: 2 books, 170 pages in total with 4 postcards
Binding: Pamphlet binding & Saddle-stitching
Order here
Deprecated
: link_pages is
deprecated
since version 2.1.0! Use wp_link_pages() instead. in
/home/clients/04badc5f584cd5c2e11ec172df35785c/web/site/wp-includes/functions.php
on line
5326