Posted in
art
,
books
,
Journals
,
poetry
,
politics
,
writing
on March 24th, 2023 by admin
Tags:
Arab
,
Black SWANA
,
Black takeover
,
journal
,
kaleidoscopic
,
Mizna
,
politics
,
Safia Elhillo
,
SWANA Literature
,
writings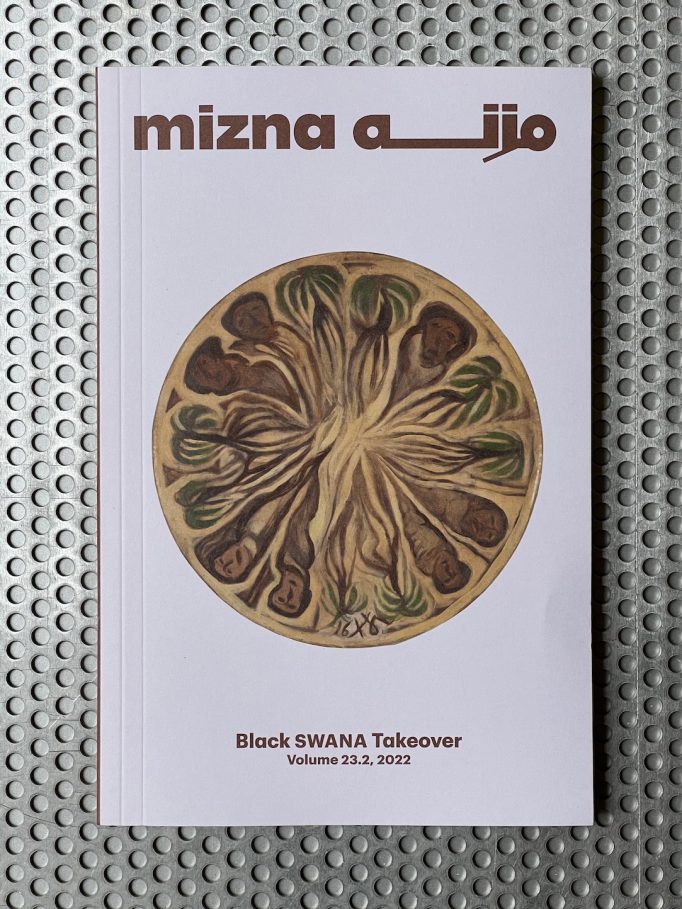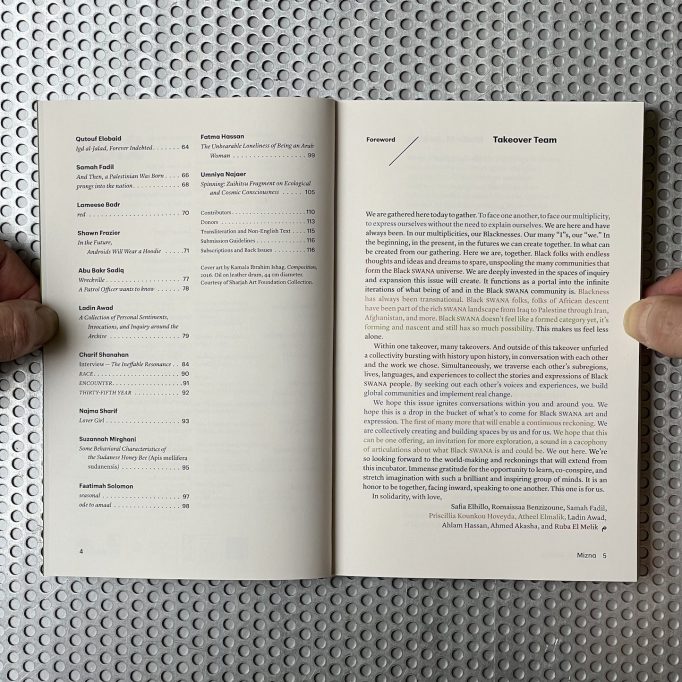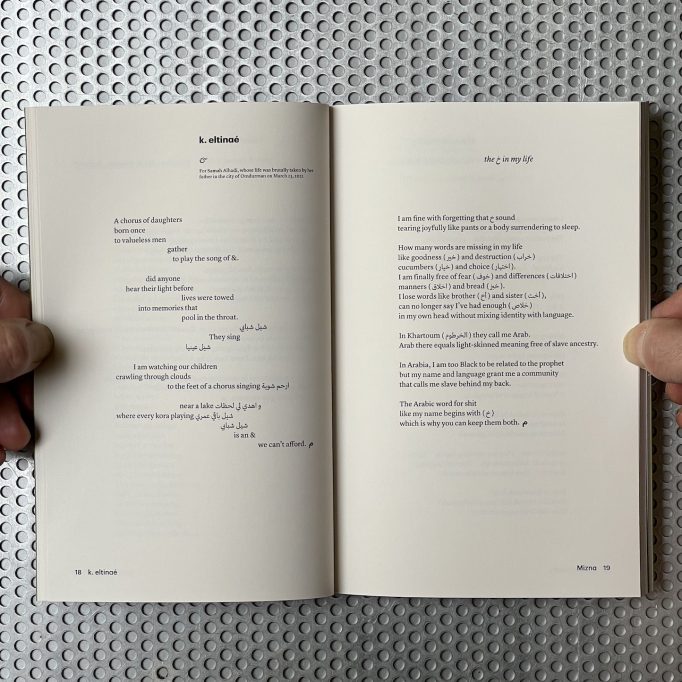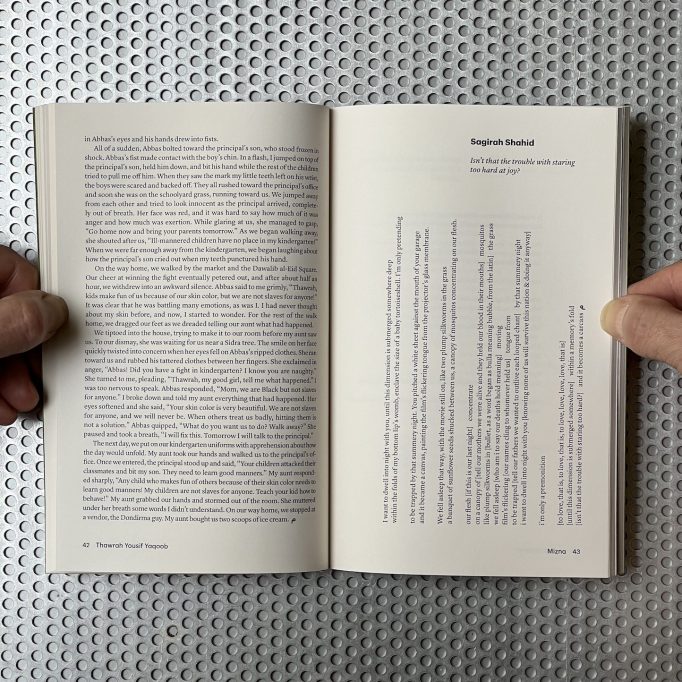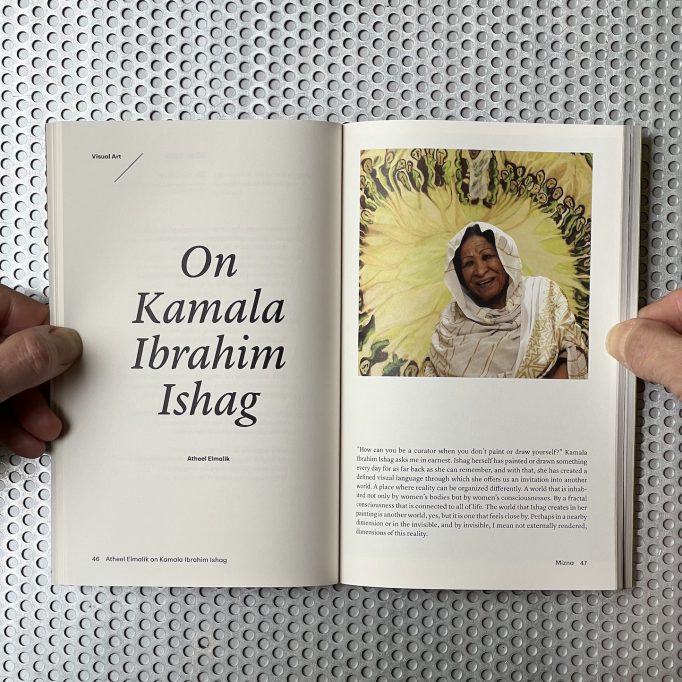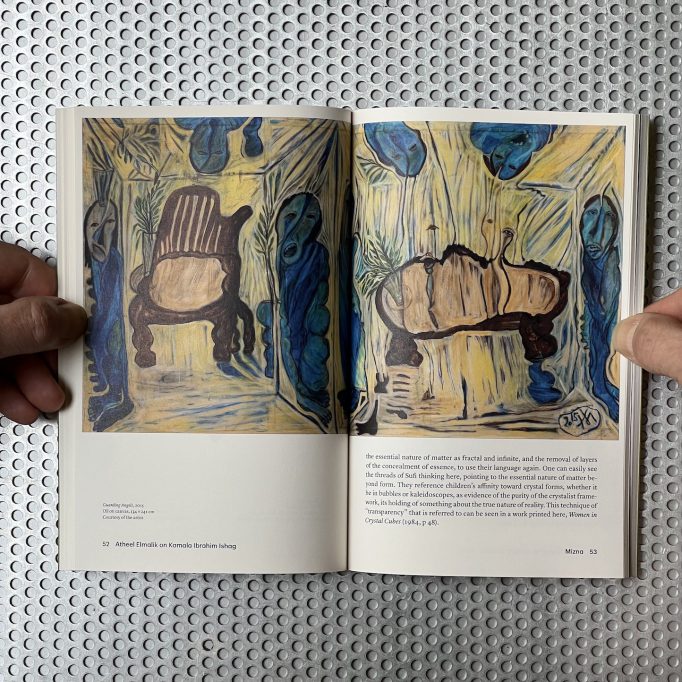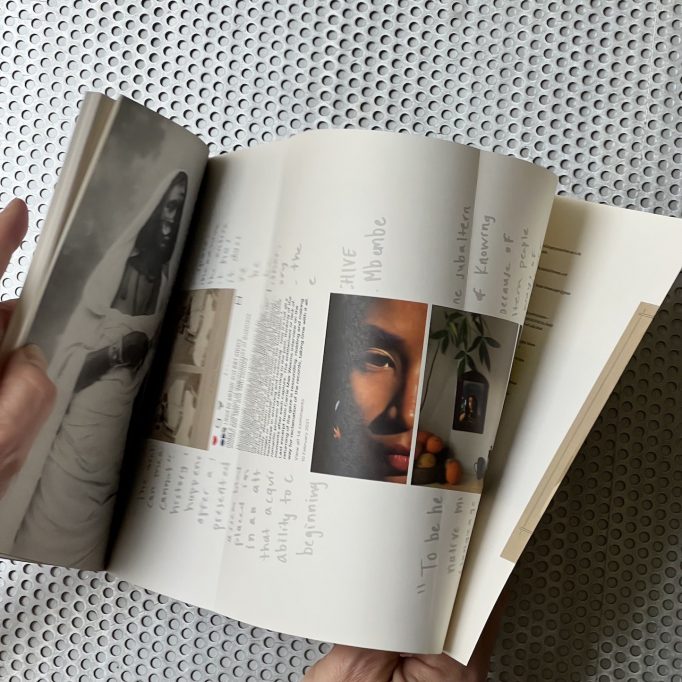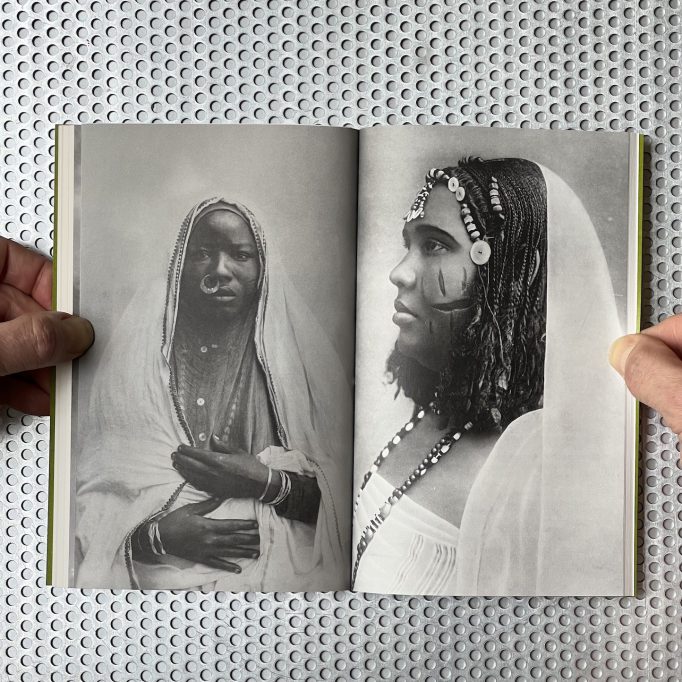 Mizna: The Black SWANA Issue, guest-edited by Safia Elhillo and produced by an all-Black takeover team, explores the infinitely varied and kaleidoscopic nature of the Black SWANA experience.
Mizna: The Black SWANA Issue features contributions by Fahad Al-Amoudi, Salma Ali, Shams Alkamil, Ladin Awad, Lameese Badr, Romaissaa Benzizoune, Dina El Dessouky, Atheel Elmalik, k. eltinaé, Samah Fadil, Shawn Frazier, Myronn Hardy, Fatma Hassan, Asmaa Jama, Marlin M. Jenkins, Abigail Mengesha, Suzannah Mirghani, Nihal Mubarak, Umniya Najaer, Sihle Ntuli, Abu Bakr Sadiq, Sagirah Shaheed, Charif Shanahan, Najma Sharif, Faatimah Solomon, Vanessa Taylor, Qutouf Yahia, Thawrah Yousif. Interview with Charif Shanahan. Visual art by Kamala Ibrahim Ishag.
Order here
Deprecated
: link_pages is
deprecated
since version 2.1.0! Use wp_link_pages() instead. in
/home/clients/04badc5f584cd5c2e11ec172df35785c/web/site/wp-includes/functions.php
on line
5326