Posted in
music
,
Vinyl
on July 20th, 2021
Tags:
18 Floors (white vinyl)
,
ambient
,
experimental electronics
,
indie rock
,
Magda Drozd
,
pop
,
R&B
,
sound art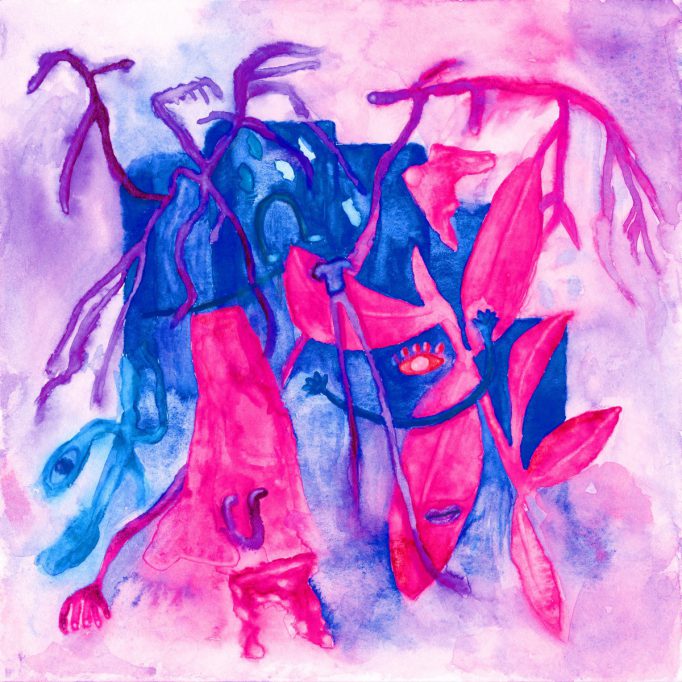 In her artistic practice, Magda Drozd is deeply concerned with listening. The artist and musician not only investigates the ways her audience listens but also continually hones her own auditory sensibility. For her second album, 18 Floors, Drozd trained the latter on the Lochergut, an iconic residential estate in Zurich's Kreis 4, which she called home for several years. Over the past two years, she compiled a corpus of field recordings in and of the apartment building, which became the basis for an examination of how sound produces knowledge. The result challenges current assumptions about buildings, urban living, and the ecologies of cohabitation. In the context of her project, Drozd conceives of the building as a living organism rather than a collection of static material. The field recordings served as raw material for the compositions, which were woven into eleven speculative tracks consisting of analogue and digital sounds, including violins, guitars, synthesizers, drum machines, and Drozd's voice. The music moves between sound art, ambient, and experimental electronics, occasionally showing flashes of pop, indie rock, and R&B.

Drozd's album, released one and a half years after the COVID-19 outbreak, could not be timelier—even though the conception of 18 Floors predates the global pandemic. The album's actuality derives from Drozd's sense of the importance of the home, which has become glaringly obvious in the age of Corona. She concentrated on what was close by when attention was habitually lavished on far-away places. In this process, she examined the constitution and potential of her home, and her preference for documenting what might be over what actually is defines her avant-garde attitude. The result is an album that creates a space for what is transient, uncertain, and unstable. And it creates a space for opportunities, which we need now more than ever.—
18 Floors is Drozd's second album. Her debut, Songs for Plants, was released on vinyl and digitally by Präsens Editionen in 2019. Her follow-up enters the label catalogue among releases by Samuel Reinhard, Belia Winnewisser, Martina Lussi, and Leo Hoffmann.