Posted in
events
,
exhibitions
on April 14th, 2020
Tags:
Becket MWN
,
Bertrand Flanet
,
Dennis Brzek
,
Exhibition
,
Gina Folly
,
Inga Danysz
,
motto berlin
,
Reality Companions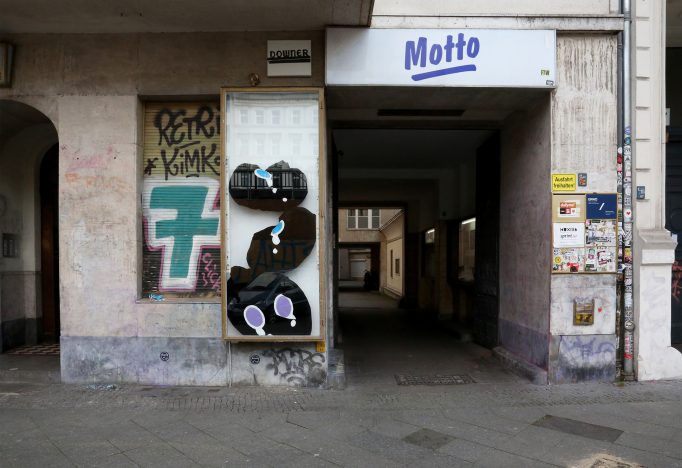 Bertrand Flanet: Pale Habits, 2017, installation view, Reality Companions, Motto Berlin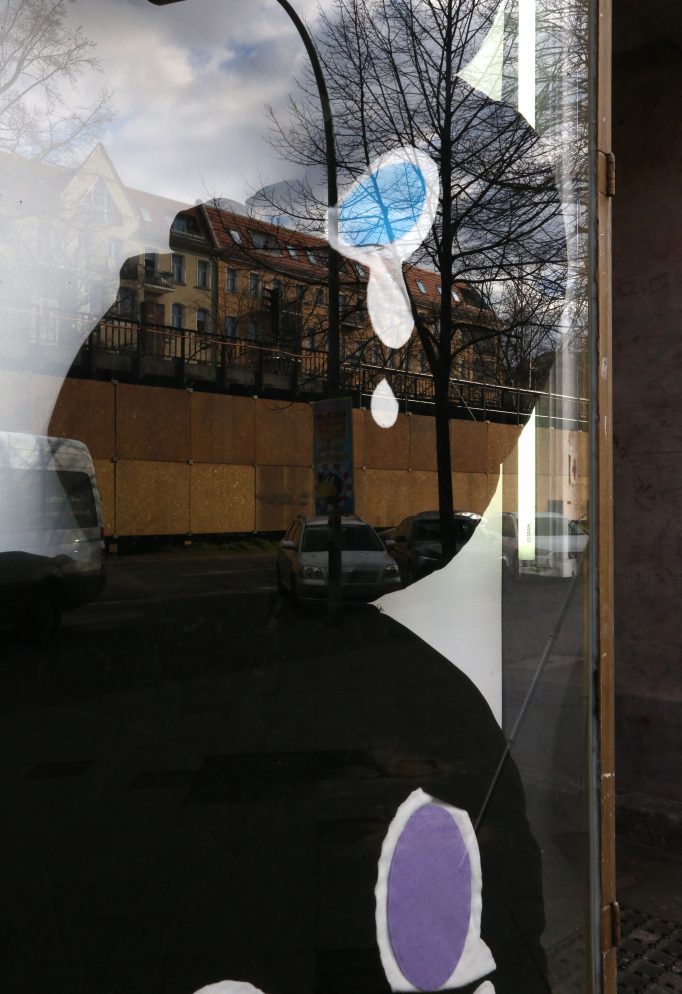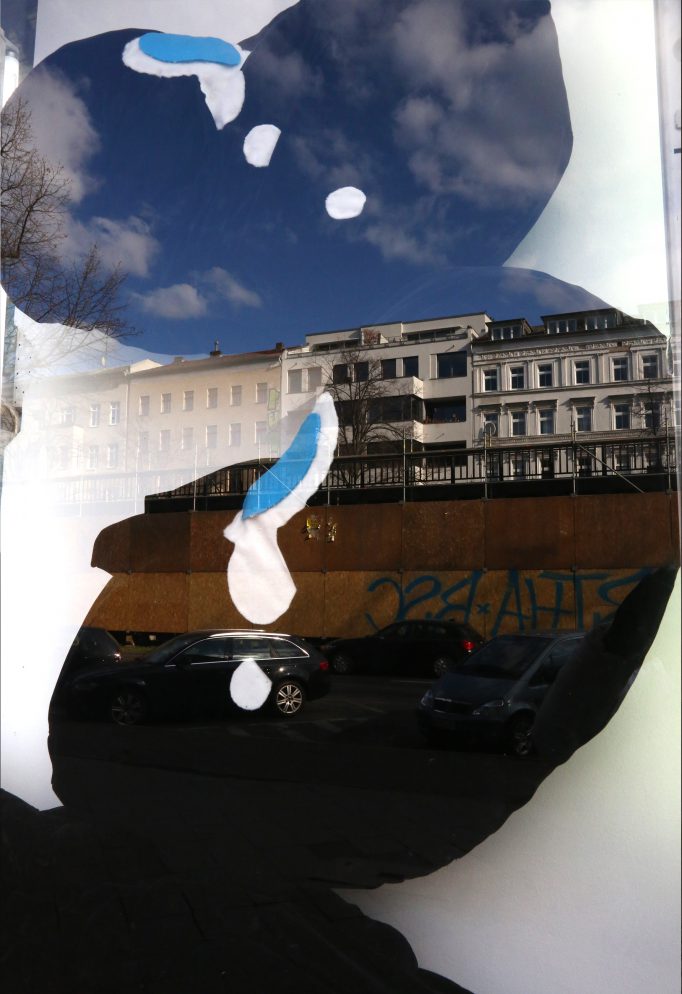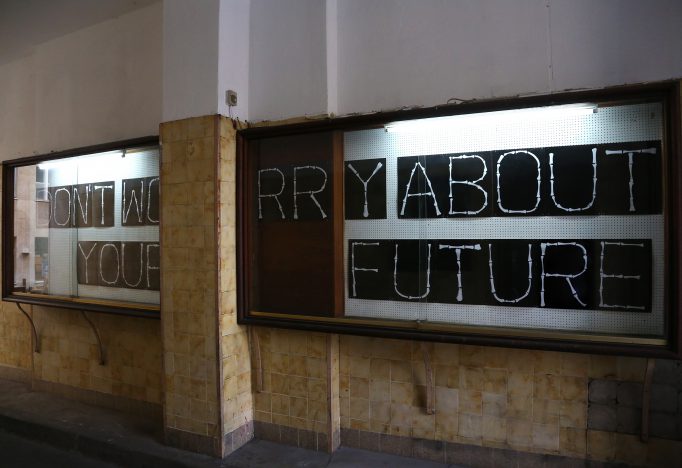 Gina Folly: Don't worry about your Future, 2020, installation view, Reality Companions, Motto Berlin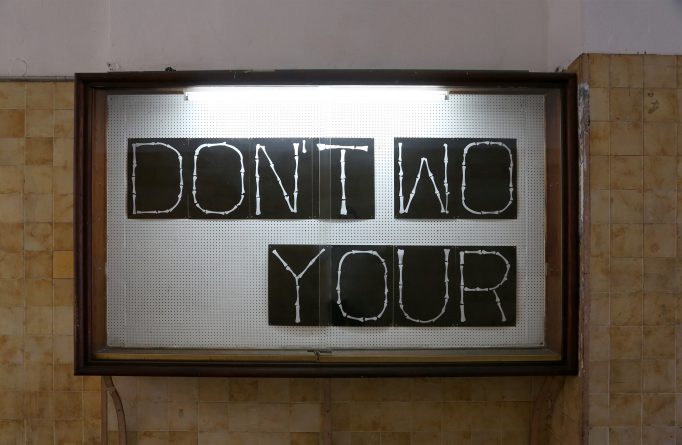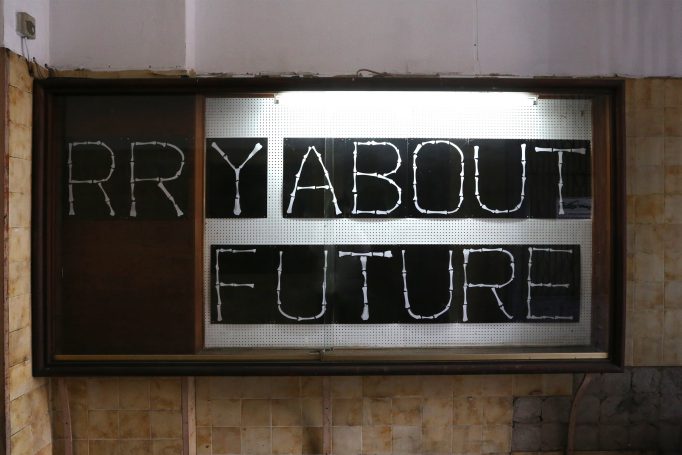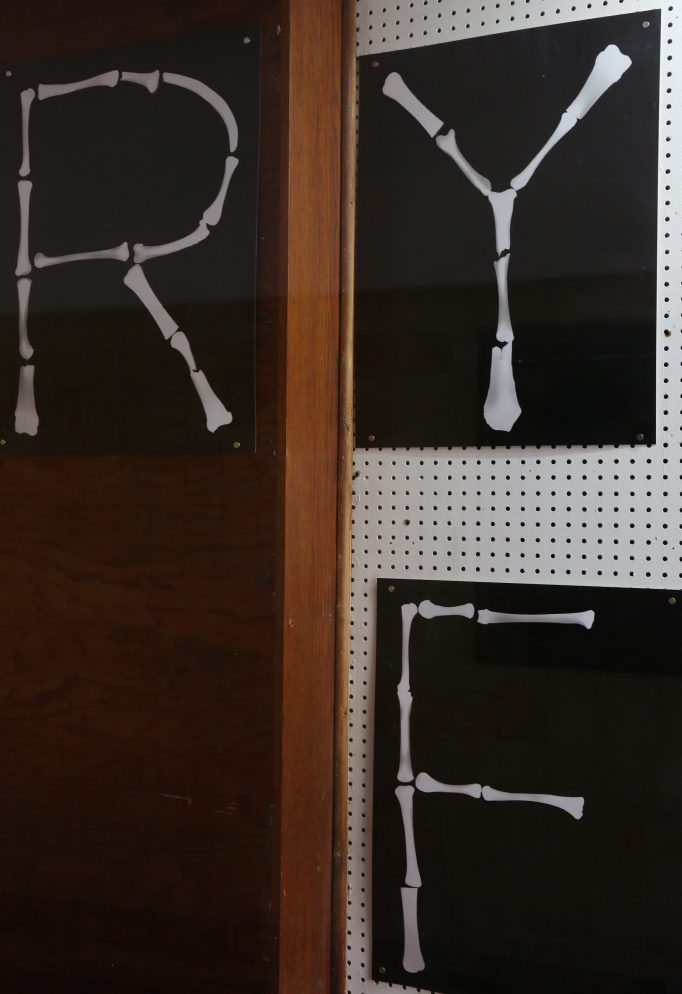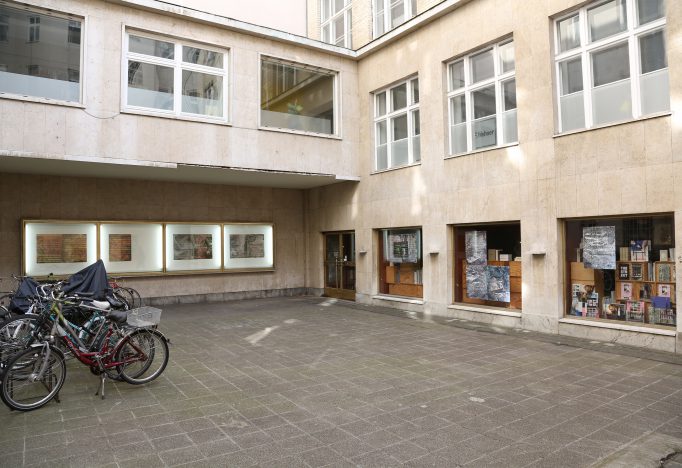 Becket MWN: Seven-Oh-Six, 2015, installation view, Reality Companions, Motto Berlin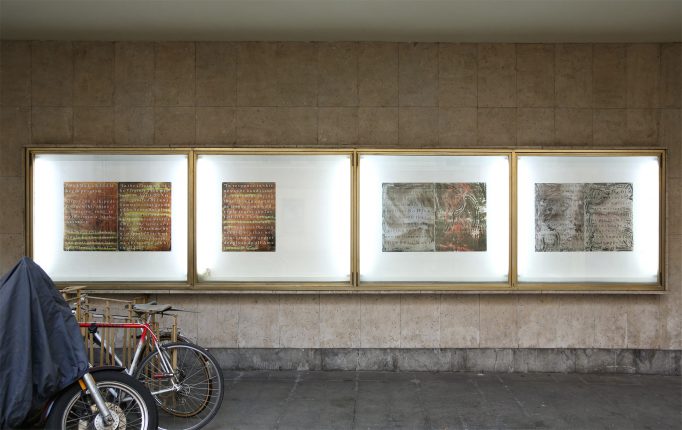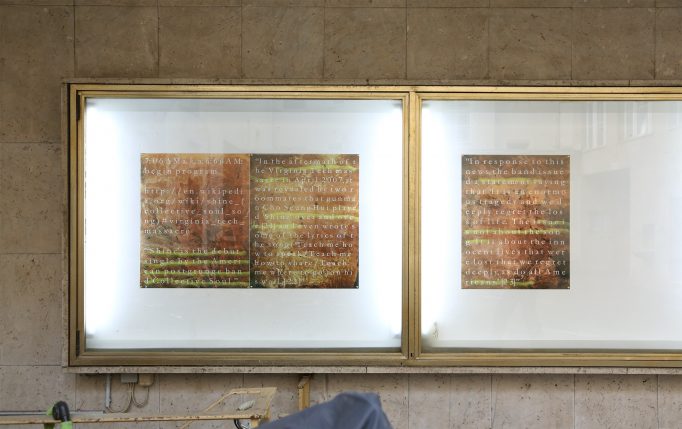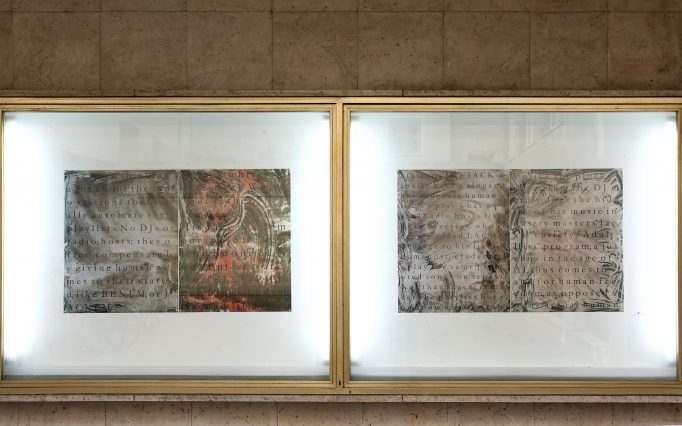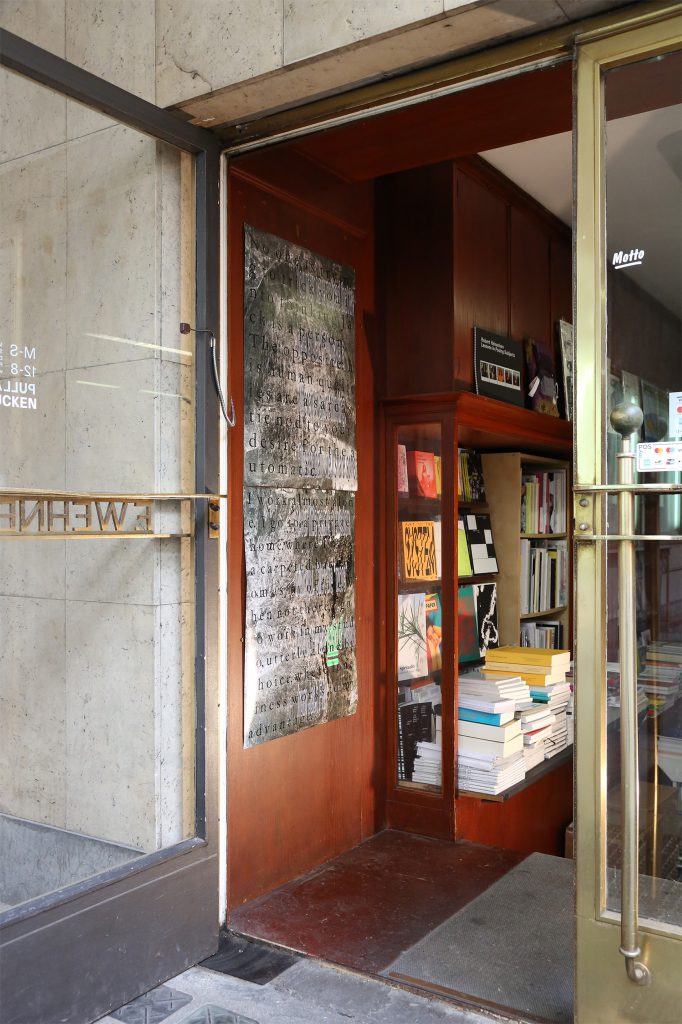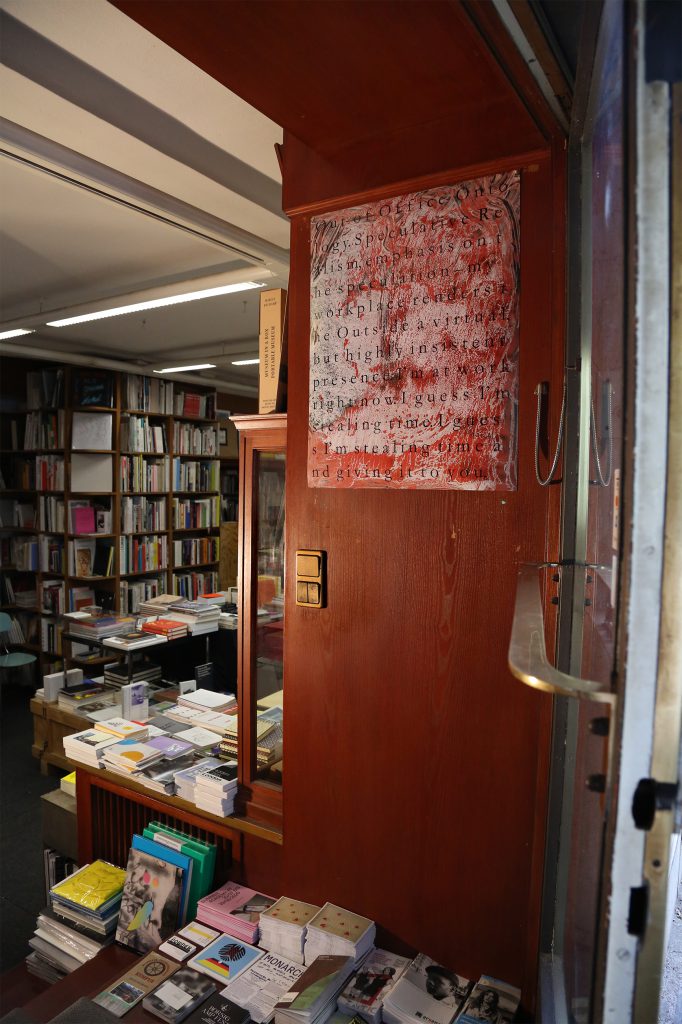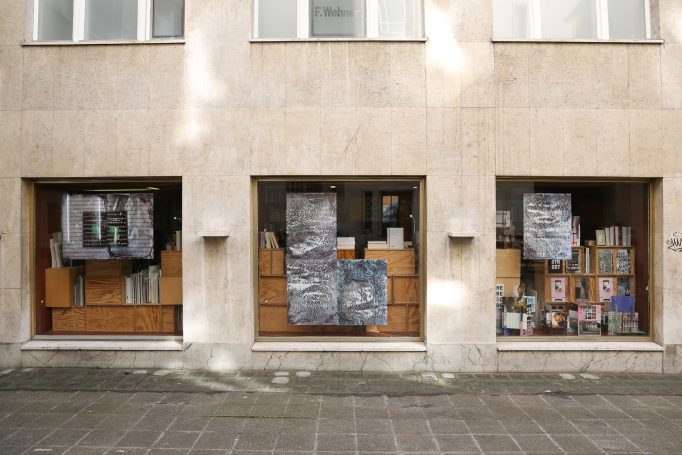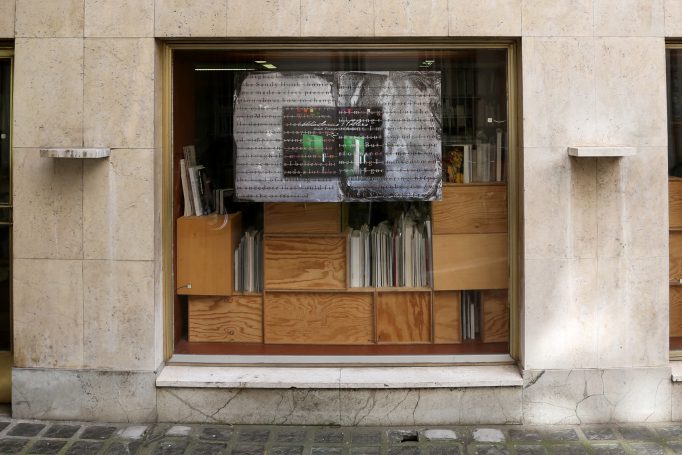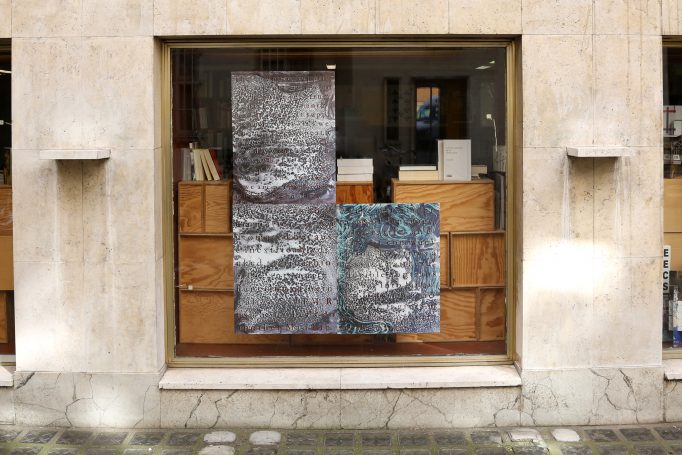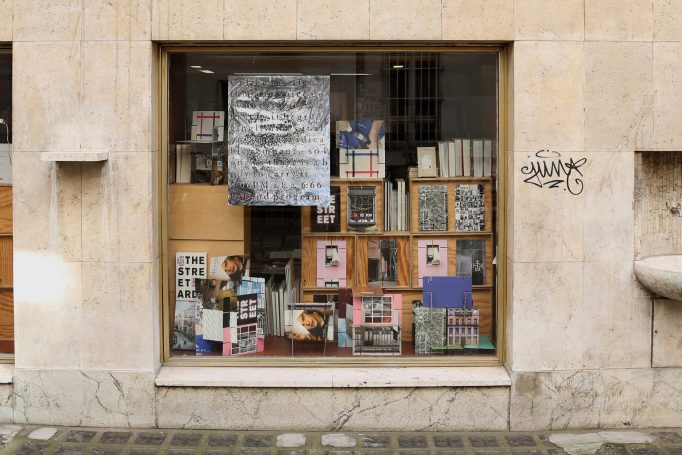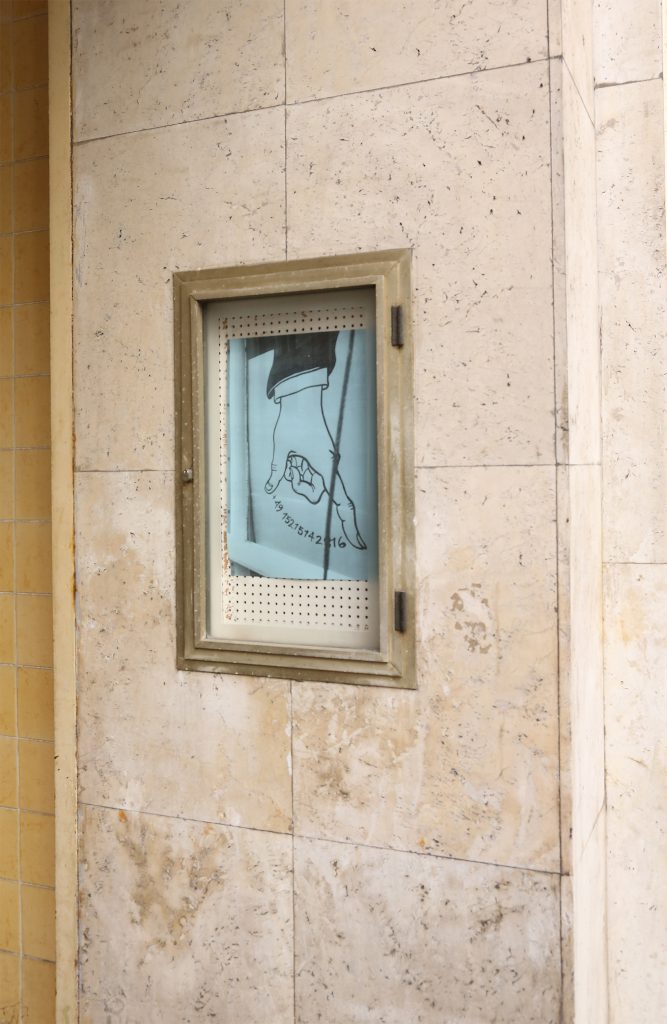 Inga Danysz & Becket MWN: +4915215142816, 2020, installation view, Reality Companions, Motto Berlin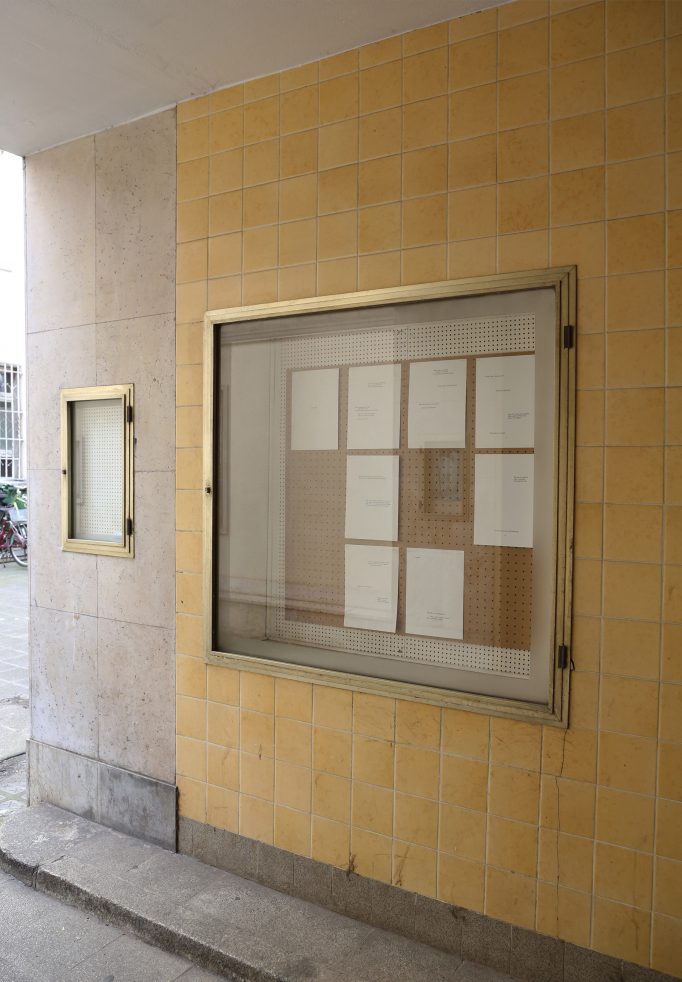 Inga Danysz: The End is always at the Beginning, 2019, installation view, Reality Companions, Motto Berlin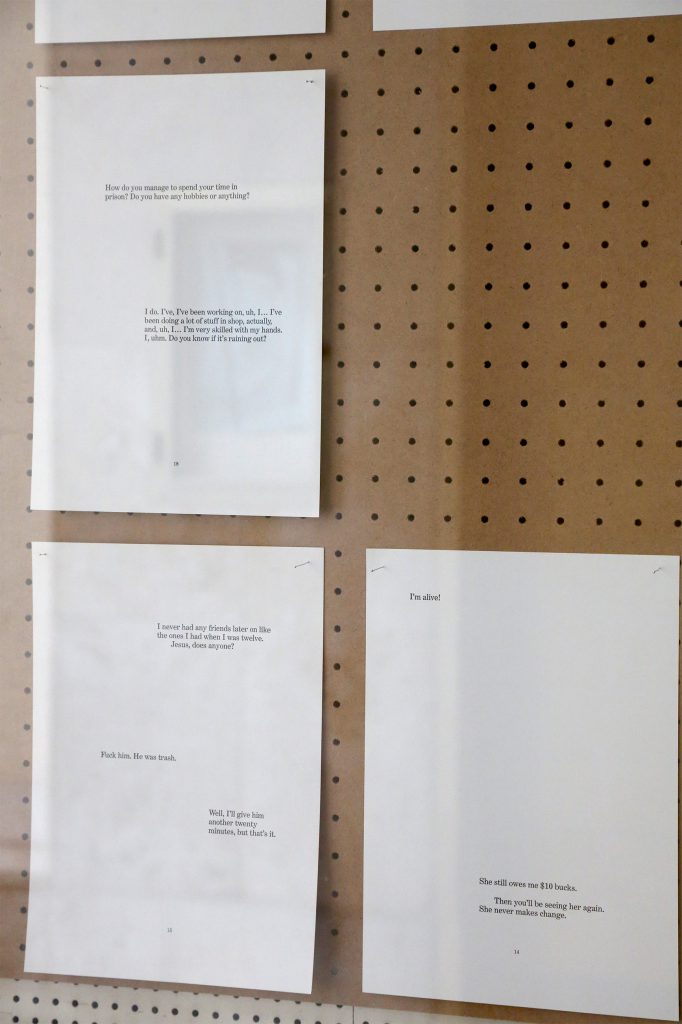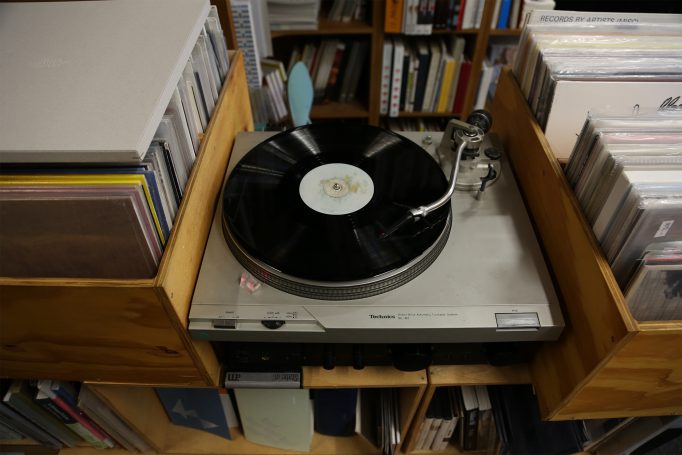 Inga Danysz: Untitled, 2019, installation view, Reality Companions, Motto Berlin
Photos: Yudith Heinemann
Reality Companions
Feb 21 – April 30, 2020
Motto Books Berlin
with works by Inga Danysz, Bertrand Flanet, Gina Folly, Becket MWN
curated by Dennis Brzek
In 2002, German car manufacturer VW opened their so called "Gläserne Manufaktur" (meaning both glassy and transparent factory) as a simulacrum for granting an undisturbed view into its production processes. The glass factory's promise of full transparency is enmeshed in an array of showcases devoid of human activity, in which tasks are performed for an audience solely by an interplay of automatic gestures. Leading the viewer's eye from the assembly of individual parts towards the wholeness of the finished product, their performance is—next to government apologias of stability, craft, and expertise—a testament to its belief in a scratch-free experience by way of steering the mechanical arms in safe distance from the glass surface. The luminous airspace lying in between the machinic extremities and their transparent cube is a border of the mind being kept firmly monosemantic.
Fast forward a few years and we are at Elon Musk's presentation for the Cybertruck, a bulky desert buggy clad in a retro-futuristic shell including dramatically blacked out windows made from the company's certified armor glass. This product showcase is made out to become the prime denominator for innovation, all the while being drenched in an upside-down baroque aesthetic of all things black and shiny. About half way into the spectacle, lead designer-cum-stage assistant Franz von Holzhausen hurls a metal ball into the truck's hushed glass outlooks for demonstration of their promised permanence in the face of force. The ball hits and makes the glass crack. A dull thud serenades this banal action, framed underneath bright spotlights and the audience's chuckled gasps and awkward laughters. In the moment of collision, the ball created a suspended drawing mapping its own meteoritic field of impact located somewhere within the thick outer sheet of the transparent metal. The lines of destruction that were drawn by the unfortunate performer create a spiderweb that becomes a gothic prop in this story's haunted narrative. The signature left by the metal ball is both concrete and abstract, sketching a caricature of the visual organization of our present where what cracks is never the glass but only its very before. Famously, the only things that ever hits the view of those hyper valued subjects hidden behind bulletproof glass are the raw eggs thrown by protestors trying to make a pointed take, mostly in vain.
SUPERBEE SPIX COLA 139 KOOL GUY CRAZY CROSS 136 DUKE SPRIT SUPERKOOL KOOLKILLER ACE VIPERE SPIDER EDDIE KOLA are only some of the protagonists mentioned in Jean Baudrillard's vision of New York of the 1970s in his essay "Kool killer ou l'insurrection par les signes" published in 1976. Here, the neurotically semiotic French philosopher describes the city as a vessel for signs and graffiti, abundant signifiers and empty words. The plane of production of these symbols is not just walls of buildings and underground stations but also the more irreducible surface of windows. Today, these scratchings seem to hover in between layers of glass, making them appear suspended in time and place like intractable and incomprehensible signs of another age. Workers who will travel to Grünheide in Brandenburg via S-Bahn for their shifts at Tesla's Gigafactory 4 will see those engravings and believe them to be hieroglyphs of a time in which semantics were something created instead of endured.