Posted in
art
,
editions
on September 30th, 2021
Tags:
Archive Library
,
Bookmark #1
,
flowers
,
Giselle's Books
,
Mario Melis
,
original drawings
,
stickers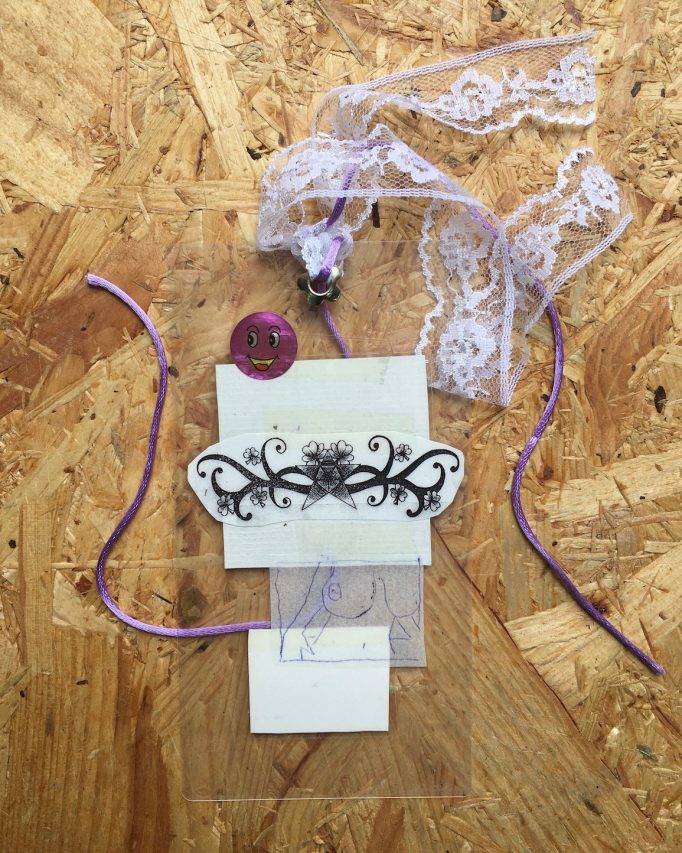 First bookmark of an ongoing series published by Giselle's Books.
Edition of 100. Each order placed will receive a different bookmark. Each piece is unique.
Mario Melis lives and works in Paris. Their practice stems from a mixture of collected images, digital and analog drawings. This expanding archive spans various topics such as feminity, subcultures, and twisted shapes that they transform into tattoos, objects, paintings, clothes, and books. Mario is also publishing and will soon release the collected poems of Matthias Garcia, Anguilles. Their bookmark is inspired by traditional bookmarks composed of materials from Mario's archive, stickers, flowers, and original drawings.
Giselle's books is an independent Archive Library of foreign Artist's Books, editions, and printed material based in Marseille. The space is dedicated to researchers and amateurs with an interest in contemporary art books.
Order here