Posted in
Book launch
,
books
,
Motto Berlin event
on October 6th, 2022 by admin
Tags:
Book presentation
,
Escenas Catalanas: errancias antropológico-sexuales
,
Frau Diamanda / Héctor Acuña
,
Jana Nestler
,
La Máquina
,
motto berlin
,
Sergio Zevallos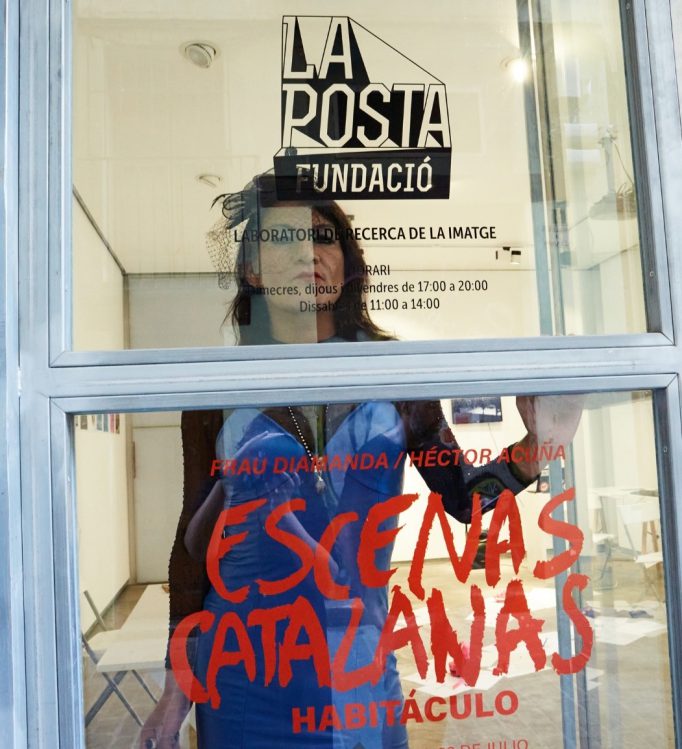 Please join us for the presentation of Escenas Catalanas: errancias antropológico-sexuales (Catalan Scenes: anthropologic-sexual wanderings) by Frau Diamanda / Héctor Acuña.

The evening will be moderated by Sergio Zevallos and Jana Nestler and it will be comprised of a performative reading by author Frau Diamanda / Héctor Acuña.

Thursday 6 October 2022
6.30–8.30pm

Motto Berlin
Skalitzer Str. 68 (im Hinterhof)
10997 Berlin

*
Frau Diamanda / Héctor Acuña is a transvestite audiovisual artist of Peruvian origin living in Barcelona since 2016. She is a translator, writer, independent curator, cultural agent, dj, and actress, specializing in transgender art and multimedia performance. She completed the PEI Independent Studies Program of MACBA in 2018, and has for some years been developing a writing practice and neobaroque aesthetics from their position as a migrant sudaca transvestite.

Jana Nestler is an artist and organizer of various events on new media, film and art. Since 2017 she has been studying at the Münster Academy of Art and the Faculty of Spanish Philology, University of Münster. She lived and worked for three years in Barcelona, where she also studied art at the Facultat de Belles Arts, Universitat de Barcelona. Nestler is interested in gender issues and queerness, as well as in the sociolinguistic issues related to Catalonia. Katalanische Szenen (Escenas Catalanas) is her first translation into German.

Sergio Zevallos is a Peruvian visual artist. His work consists of drawings, collages, photographs, installations, and performances. Zevallos studied at the Escuela de Artes of the Pontifical Catholic University of Peru in Lima from 1980 to 1982. He was a co-founder of Grupo Chaclacayo, active between 1982 and 1994, which belonged to the artistic underground. Since 1989, Zevallos has lived and worked in Berlin. In 2013 and 2014, the Museo de Arte de Lima and the Württembergischer Kunstverein in Stuttgart exhibited his work under the title Un cuerpo ambulante / A roving body. He was a participant in documenta 14 at the Neue Galerie in 2017 and was awarded the HAP Grieshaber Prize in 2018.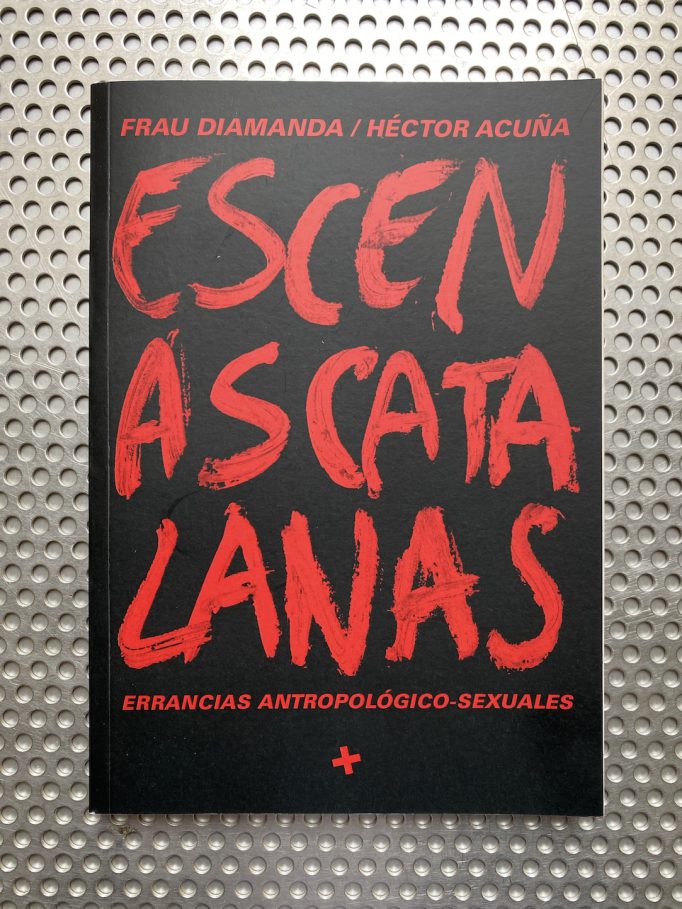 Escenas Catalanas: errancias antropológico-sexuales

Author: Frau Diamanda / Héctor Acuña
Published by La Máquina, Barcelona, 2020

As a project of neobaroque transvestite writing, the work develops a form of sexual wandering and the political agency of a migrant subaltern body, whose sexual tool is the basis for an analysis and direct criticism of over-imposed heteronormativity. The editorial project presents the object in a book format, although the work has spanned many hybrid forms, such as performance, installation, video, and photography. It has also been sonically presented as a musical object with spoken word in a cassette format, including collaborations with Spanish and Peruvian sound artists under the label Nuevo Sonido Nacional Barcelona.

The book has previously been presented at the Casa Amèrica Catalunya, Biblioteca Nou Barris, LASA2021, Universidad de Barcelona, Universidad Autònoma de Barcelona, La Carnicería Vol. V at Proyecto AMIL Lima, Festival Zinegoak Bilbao, Traficantes de Sueños Madrid, MACBA, and Centro Cultural Albareda Barcelona.

Order the book here
Deprecated
: link_pages is
deprecated
since version 2.1.0! Use wp_link_pages() instead. in
/home/clients/04badc5f584cd5c2e11ec172df35785c/web/site/wp-includes/functions.php
on line
5326