Posted in
2016
,
Artist Book
,
books
,
events
,
Motto Berlin event
on March 10th, 2016 by admin
Tags:
Katja Gretzinger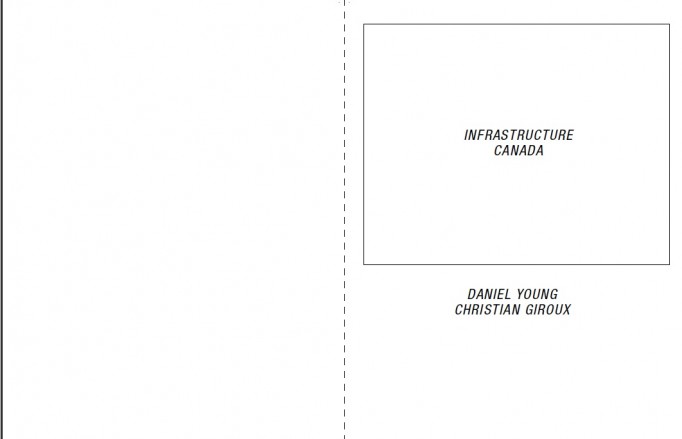 Bridges, tunnels, pipelines, hydroelectric lines, public transit, dams, ports, navigational aids for waterways and
airspace, communication towers—infrastructure is the foundation of our economy and society. Filmed using a
35mm motion picture camera, this project provides a core sample of infrastructure interventions in Canada's
landscape. Drawing on statistical information on expenditures since 1947 in order to proportionally represent
investment in different sectors, the artists chose these one hundred objects and locations as a subset reflecting diversity
of region and type. Presented in random order, they function as a rigorous dérive through nodes in the network of a material body that can be thought of as comprising a single piece of architecture.
—–
Project book includes essays by Jonathan Shaughnessy, Richard William Hill, and Carlotta Daró
Published by Oakville Galleries
Monday March 14th
From 7:00pm
Deprecated
: link_pages is
deprecated
since version 2.1.0! Use wp_link_pages() instead. in
/home/clients/04badc5f584cd5c2e11ec172df35785c/web/site/wp-includes/functions.php
on line
5326