Posted in
art
,
distribution
,
magazines
,
Motto Berlin store
,
video
on November 25th, 2009 by admin
Tags:
Alex Barck
,
Dirk Rumpff
,
Rafskinna
,
WMF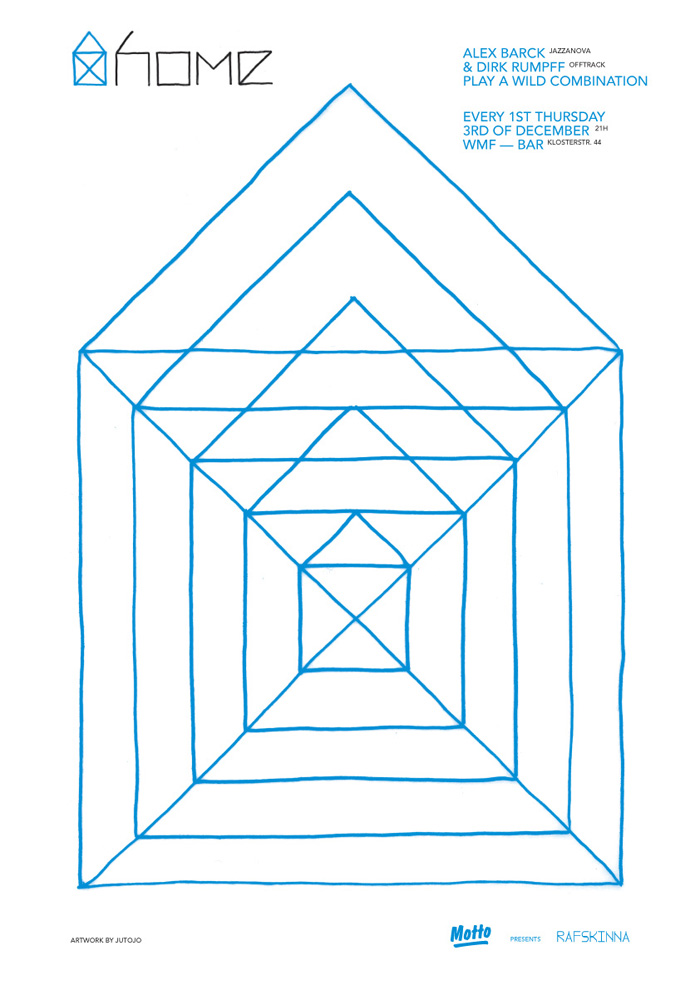 ALEX BARCK (Jazzanova) and DIRK RUMPFF (OFFtrack) play a wild combination every first thursday. next on dec 3rd with MOTTO presenting dvd-mag RAFSKINNA from iceland.
Wir freuen uns, am 3. Dezember bei HOME zusammen mit der Buchhandlung MOTTO das isländische DVD-Magazin RAFSKINNA vorstellen zu können. Die mittlerweile dritte Ausgabe mit dem Titel "Reflections" beinhaltet Kurzfilme, Dokumentationen, Videos, Live Performances und vor allem Musik von isländischen und internationalen Künstlern wie Casper Electronics, Dälek, Emilíana Torrini, FM Belfast, Jukka Kärkkäinen, Marie Losier, Michael Madsen, Nico Muhly, Ólöf Arnalds, Psychic TV und Ragnar Kjartansson. Das Thema "Reflections" nimmt Bezug auf die aktuelle Zeit des Tumults und Aufbruchs.
http://www.wmfclub.de/
http://homeberlin.net/
http://rafskinna.com/
Deprecated
: link_pages is
deprecated
since version 2.1.0! Use wp_link_pages() instead. in
/home/clients/04badc5f584cd5c2e11ec172df35785c/web/site/wp-includes/functions.php
on line
5324