Posted in
art
,
books
,
exhibition catalogue
,
Motto Zürich event
on October 4th, 2011 by admin
Tags:
Vanessa Safavi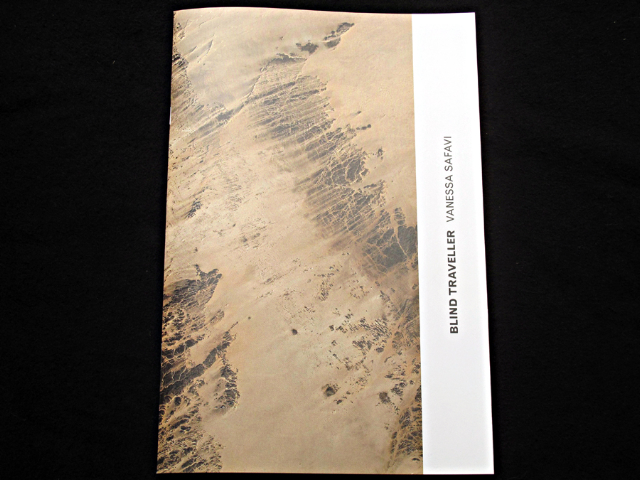 "Blind Traveller", Vanessa Safavi
Published by Kunsthaus Glarus and Chert Gallery.
The book is published on the occasion of the exhibitions: Vanessa Safavi "Resorts", Kunsthaus Glarus, August -October 2011 and "Between the Tree and a Plastic Chair", Vanessa Safavi solo exhibition at Chert, Berlin, September – October 2011
Launch on Friday, October 7th – 7 pm at Motto Zürich store, Kochstrasse 1 – (corner Sihlfeldstrasse), 8004 Zürich.
During the launch, the following movies will be screened:
– The White Room, The KLF, 1989
Ambitious road movie directed by The KLF, one of the seminal bands of the Britishacid house movement during the late 1980s and early 1990s.
The film was never released (although bootleg copies are in circulation). All of the videos were pressed in limited editions on VHS video.
– La Cicatrice Intérieure, directed by Philippe Garrel, 1972.
On of Garrel's early movies, La Cicatrice Intérieure features Pierre Clementi, the Andy Warhol superstar Nico and a few others, including Phillippe Garrel himself.
Deprecated
: link_pages is
deprecated
since version 2.1.0! Use wp_link_pages() instead. in
/home/clients/04badc5f584cd5c2e11ec172df35785c/web/site/wp-includes/functions.php
on line
5324