Posted in
events
,
Motto Berlin event
on October 21st, 2022
Tags:
"The secrets of Lake Balkhash"
,
Aigerim Kapar
,
Artcom Platform
,
Berlin launch
,
Biljana Ćirić
,
event
,
Kazakhstan
,
motto berlin
,
research presentation
,
Slavs and Tatars
,
Slavs and Tatars' residency program and supported by Rockbund Art Museum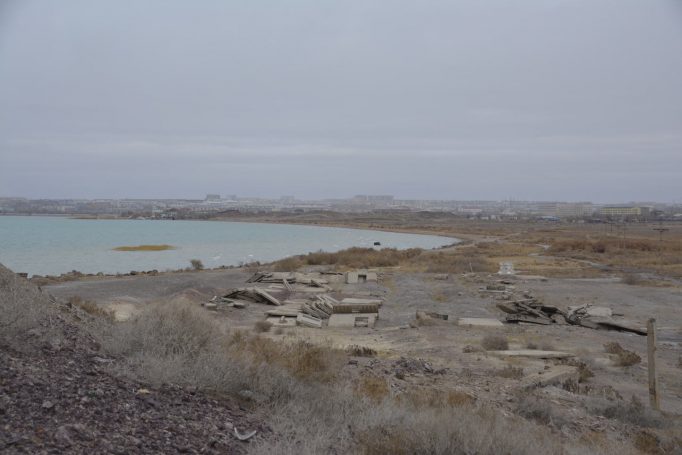 Please join us for the research presentation of "The secrets of Lake Balkhash: community narratives, memories, and landscapes of past and futures" with author Aigerim Kapar.

Following the first launch in Bor, this event co-hosted by Slavs and Tatars will also serve as the Berlin launch of the publication As you go… the roads under your feet, towards the new future (Mousse/Rockbund Museum, 2022).

21 October 2022
from 6.30 pm

Motto Berlin
Skalitzer Str. 68 (im Hinterhof)
10997 Berlin

"The secrets of Lake Balkhash" focuses on the study of local values of Lake Balkhash in Kazakhstan and how these values impact the everyday lives of local communities. Lake Balkhash is one of the biggest endorheic water bodies in the world and has a millennia-long history of sociocultural life, ecological traditions, and seminomadic management methods. The region also represents the position of the Kazakh Steppe, where the interests of China and Russia intersect. Today, the industrialization and militarization of the colonial Soviet period continue to prevail and frame the basin as a zone of ecological and social crisis. Lake Balkhash may disappear in twenty years and faces a similar situation to the drainage of the Aral Sea by the Soviet government in the 1950s for the purposes of agricultural production.

"The secrets of Lake Balkhash" aims to rethink the history of the region through a decolonial lens and study the future of the region reimagined by local communities. The research project is part of Artcom Platform's Care for Balkhash initiative, and As you go… the roads under your feet, towards the new future, a long-term project and research inquiry that reflects on the Belt and Road Initiative and how it will alter the aesthetics and practices of everyday life in different local contexts of Ethiopia, Serbia, Slovenia, Uzbekistan, China, Kazakhstan. It was conceived and initiated by Biljana Ćirić in 2019 after conducting curatorial research in East Africa, Central Asia, and Southeast Europe, where the project is now situated. The three-year project has been conducted via individuals, cells, organizations, and institutions: Zdenka Badovinac (Ljubljana), Robel Temesgen and Sinkneh Eshetu (Addis Ababa), What Could/Should Curating Do? (Belgrade), Artcom Platform (Astana/Almaty), Rockbund Art Museum (Shanghai), Guangdong Times Museum (Guangzhou), and Public Library (Bor). The project does not attempt yet another critical investigation into Chinese colonialism, but rather seeks to unpack the complexities that certain regions are confronting within their current connections to the Belt and Road Initiative, as well as their established commonalities.

Aigerim Kapar (b. 1987, Kazakhstan) is an interdependent curator, interdisciplinary researcher, and a decolonial activist based in Almaty and Astana. Kapar founded Artcom Platform, a Central Asian community-based contemporary art and public engagement organization in 2015. She has also been organizing Art Collider, a school where art meets science bringing communities together since 2017. Kapar curates a hybrid reality project Steppe Space, an important space for contemporary art and culture of Central Asia, and initiated projects of care for lake ecosystems SOS Taldykol and Balqashqa Qamqor in 2020. Her key previous works include Re-membering: Dialogues of Memories (2019), an international intergenerational project in memory of survivors and victims of twentieth-century political repressions in Kazakhstan, and Time&Astana: After Future (2017–18), an urban art research and engagement project. Kapar is currently a resident at Slavs and Tatars' program in Moabit. www.instagram.com/aigerimkapar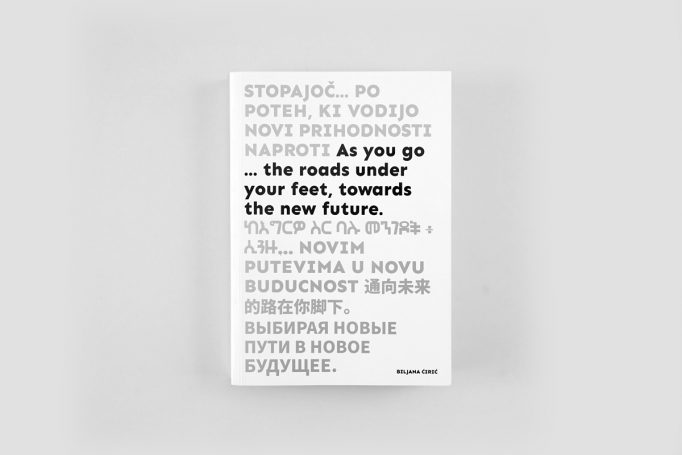 As you go… the roads under your feet, towards the new future.
Published by Rockbund Art Museum and Mousse Publishing, 2022
Edited by Biljana Ćirić

Contributions by Zdenka Badovinac, Aziza Abdulfatah Busser, Robert Bobnič, Biljana Ćirić, Marija Glavaš, Sinkneh Eshetu, Chen Liang, Salem Mekuria, Aigerim Kapar, Dragan Stojmenovič, Larys Frogier, Nikita Yingqian Cai, Robel Temesgen, Jelica Javanovič, Alex Ulko, Kaja Kraner, Tara McDowell, Оasphy Zheng, Enanye Kibret, Gebeyehu Desalew, Manuel Borja-Villel, Mabel Tapia, and Ocean & Wavz.