Posted in
art
,
critique
,
events
,
Motto Melbourne event
,
Theory
on December 3rd, 2013
Tags:
Andrew W Mellon
,
Curating
,
Motto Melbourne
,
Rebecca Coates
,
Tara McDowell
,
Terry Smith
,
un magazine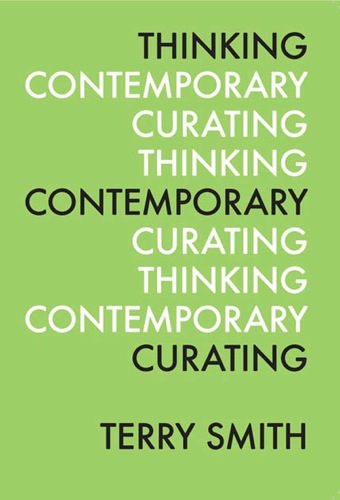 – Recurating: When Exhibitions Become Reified
– Thinking Contemporary Curating, Terry Smith. Book launch
Terry Smith, Andrew W Mellon Professor of Contemporary Art History and Theory, University of Pittsburgh
with Tara McDowell, Associate Professor and Director, Curatorial Practice, MADA
and Rebecca Coates, Independent curator and lecturer, Art History, University of Melbourne
This talk examines the recent phenomenon of restaging historical exhibitions, culminating in the dramatic and polarizing rehang of When Attitudes Become Form: Bern 1969/Venice 2013 at Fondazione Prada in Venice this year, undertaken by Germano Celant with Thomas Demand and Rem Koolhaas. The topic will be introduced and contextualized by Tara McDowell and concluded by a conversation among Terry Smith, Tara McDowell, and Rebecca Coates.
The talk is followed by the Australian launch of Smith's recent book, Thinking Contemporary Curating, published by Independent Curators International. The book launch is, in turn, followed by the launch of issue 7.2 of un Magazine, a free and independent magazine for dialogue in contemporary art.
—
Talk: 3:00–5:00pm
Book launch: 5:00–6:00pm
Friday 6 December 2013
Free entry
Motto Melbourne / Magic Johnston
27–29 Johnston St
Collingwood
Victoria 3066