Posted in
music
,
Vinyl
,
vinyl
on April 16th, 2022
Tags:
Alex Bienstock
,
ERF Records
,
Free/Apples (7" vinyl)
,
Leon Wan
,
music
,
Nipuna Jayasekera
,
YS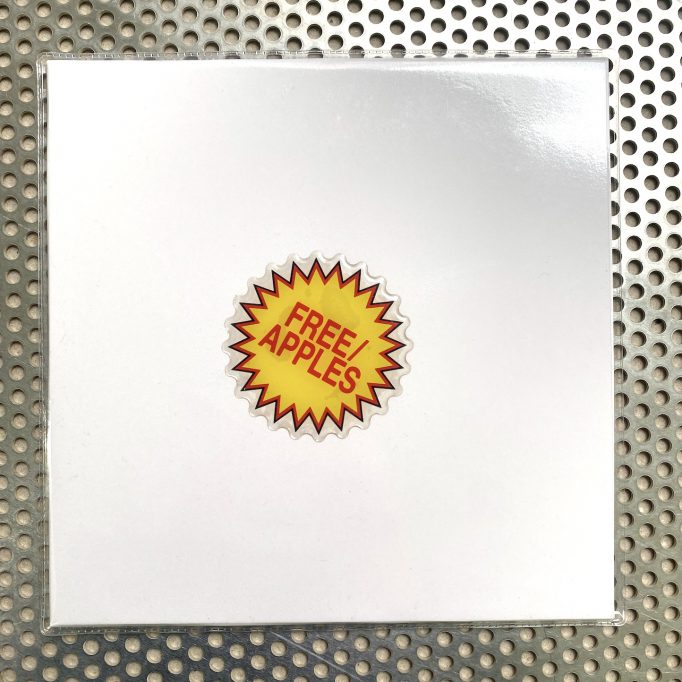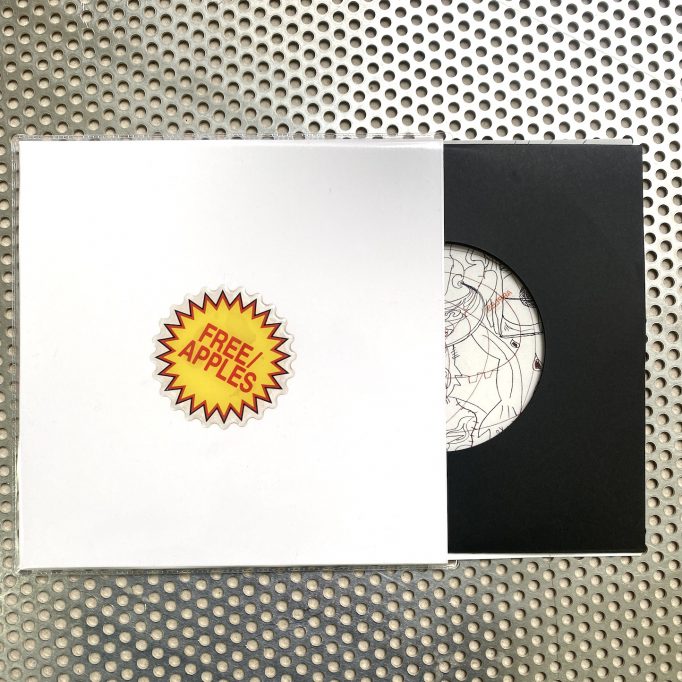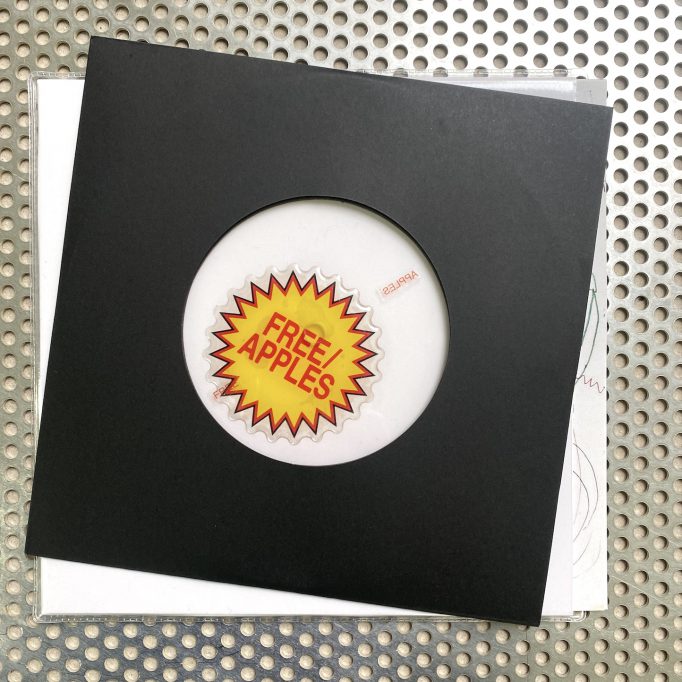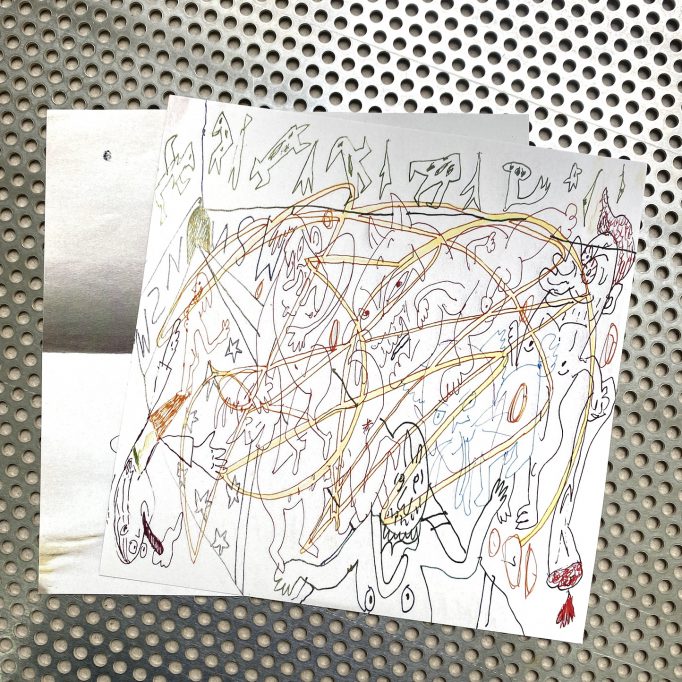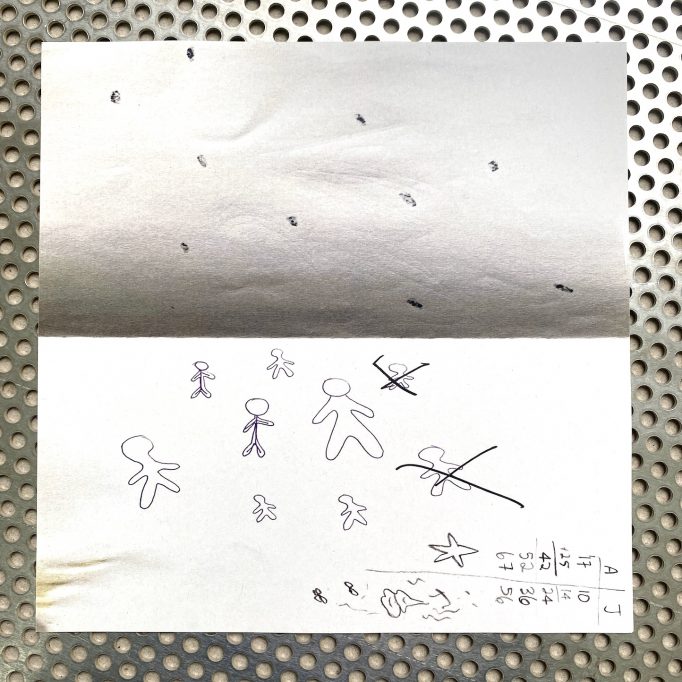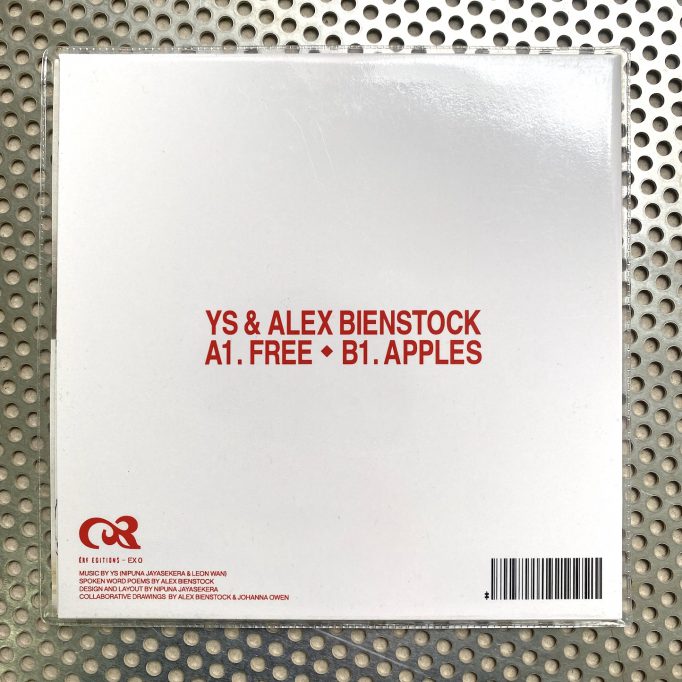 High gloss jackets with resin stickers on the front. Each copy comes with two double-sided paper inserts featuring drawings by Alex Bienstock & Johanna Owen.
Limited to 30 copies.
Alex Bienstock aka 'Doctor-of-fine-artz' aka 'Dummy-data-in-the-omni-cringe' is a 'Post-Artist' Get with the program & read the manifesto 'We, the post-artists' if you want to understand.. or in this case overstand – www.alexbienstock.com/files/we-the-post-artists.pdf – An answer to your disenchantments in creative pursuits? Remember that your day job is art. Here's something to unravel – As a post artist – forget about 'pedigree, money, laborious ambition, or skill – the only things that matter are ideas, attitude, seduction, compulsive will and unfettered energy'
'I would say that I work from a mentally amoral place, people can think of it what they want. Sometimes it's just a feeling and I just need to make something so I can look at it. I try not to judge what I am doing. I want to embarrass myself more, and entertain myself. Occasionally I think I am doing something smart, but to me nothing is smart. Sometimes what I'm saying is like a thank you and a middle finger at the same time. Sometimes I am confusing a message' – Alex Bienstock
These two cuts emerge as dense atmospheric dirges. A syndicate of sound & stream-of-consciousness spoken word deliveries caught in the flow-state, probing and riding the sensor 'Poetic logic in chaos' A seepage of information, jumbled buzz words, thoughts & statements, humor & doom. Processings from the overload, floating in the concentrated sonic space of elucidated pathos. A vivid monologue in fleet, where nothing lands on concrete. It doesn't matter what it 'means', as long as we can get between things.
After a call for collaboration at the tail end of 2020, these vocals were screen captured by YS from one of Bienstock's now Zucc'd instagram profiles. This release is a diverging path from his project ESCBAS, in which Bienstock forms many groups with different concepts and people. "This is done even if collaborators used shared material differently for their own purposes, or sees the project as something completely different. The philosophical purpose of doing this is to create and support an anarchic anything-goes mentality. The result is an etheric and intimate collective, with works remaining highly personal and singular. Works that are post-genre at it's core and meta-schizophrenic in it's post-ironic awareness" These recordings eventually became – 'Free' & 'Apples' – Available digitally and on a limited edition run of 7inch Records. A sound of the times – Bless

Order here