Posted in
architecture
,
magazines
on October 12th, 2022
Tags:
Ana María Durán Calisto
,
Anyone Corporation
,
architecture
,
Center for Land Use Interpretation
,
Christophe Van Gerrewey
,
Cynthia Davidson
,
Francesco Marullo
,
Jan Vranosky
,
Karel Klein
,
Kim Stringfellow
,
Kwang-Yu King
,
LOG 55
,
Ludovico Centis
,
Lydia Xynogala
,
magazine
,
Marija Marić
,
Matthew Allen
,
Nathan Friedman
,
Peter Olshavsky
,
Richard Misrach
,
Sanford Kwinter
,
Simone Brott
,
Susan Lipper
,
Thomas de Monchaux
,
Tim Altenhof
,
Traci Brynne Voyles
,
Victor J. Jones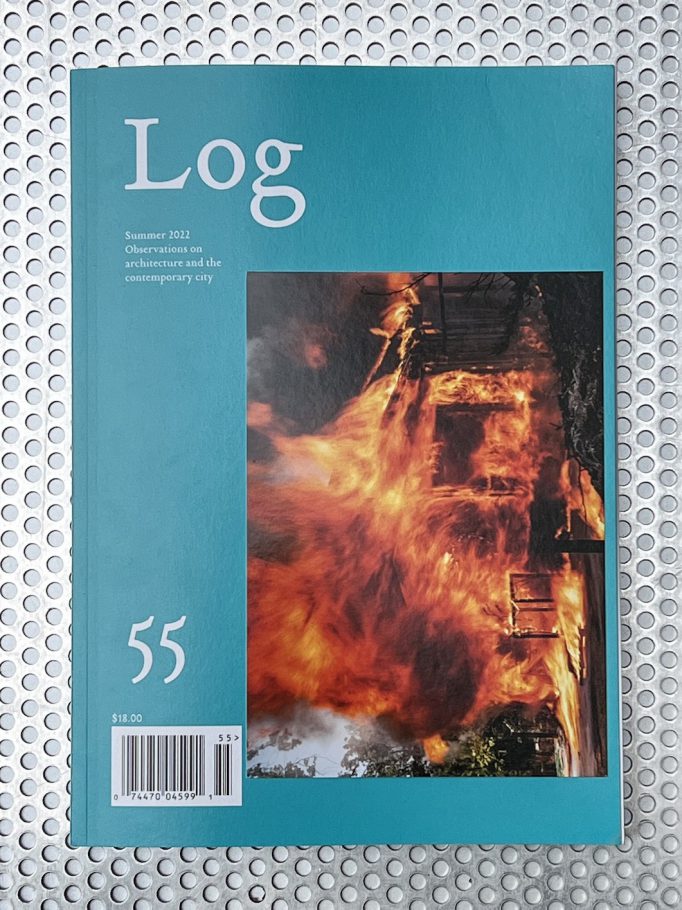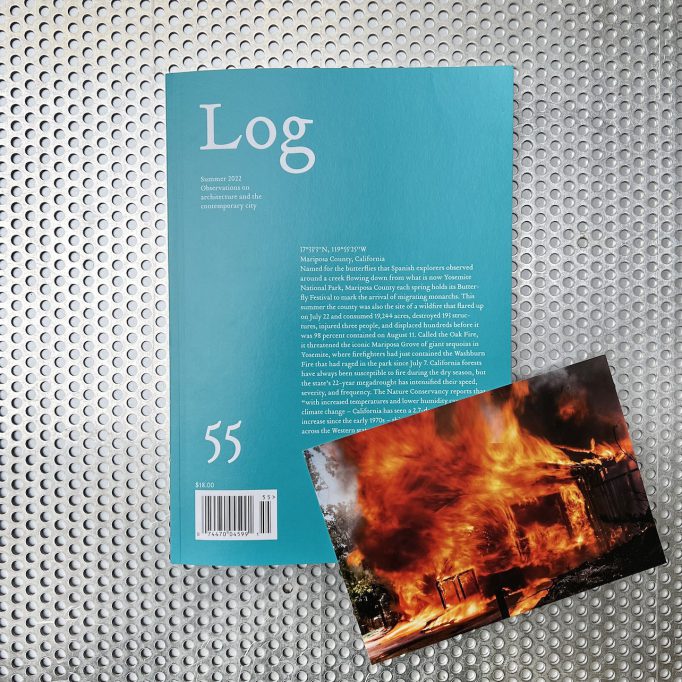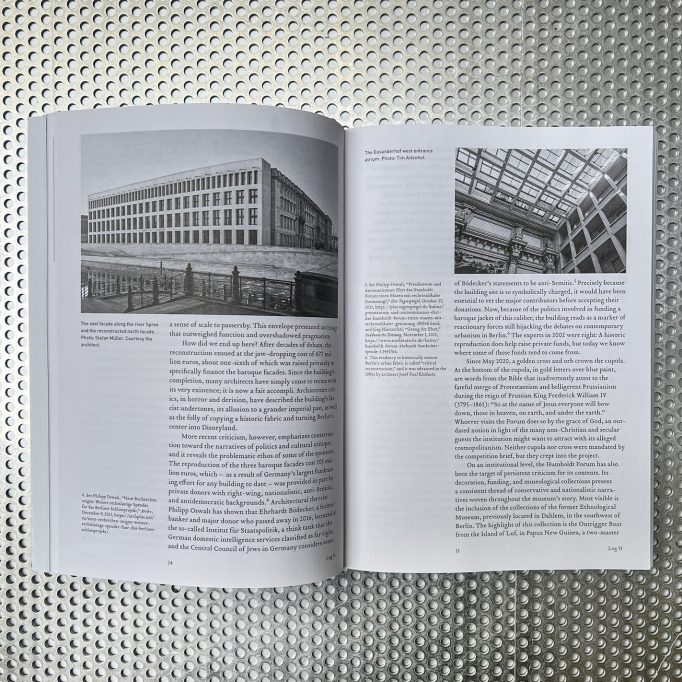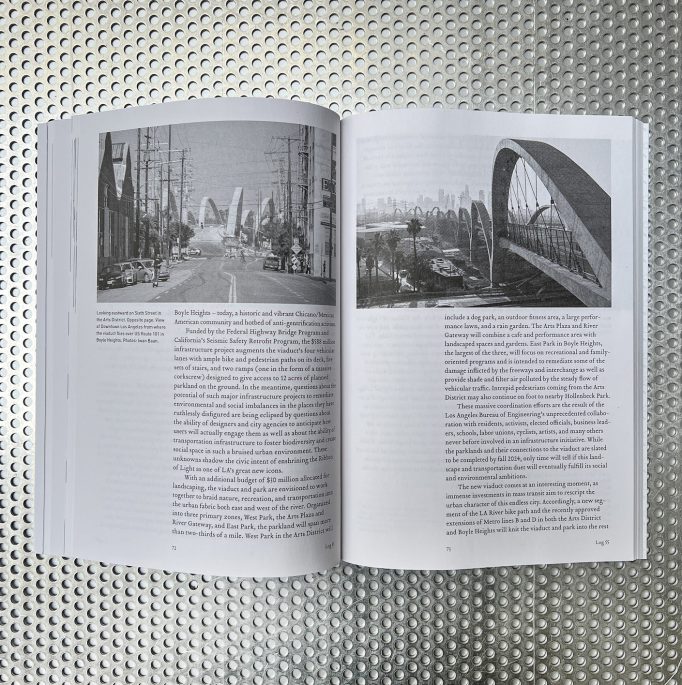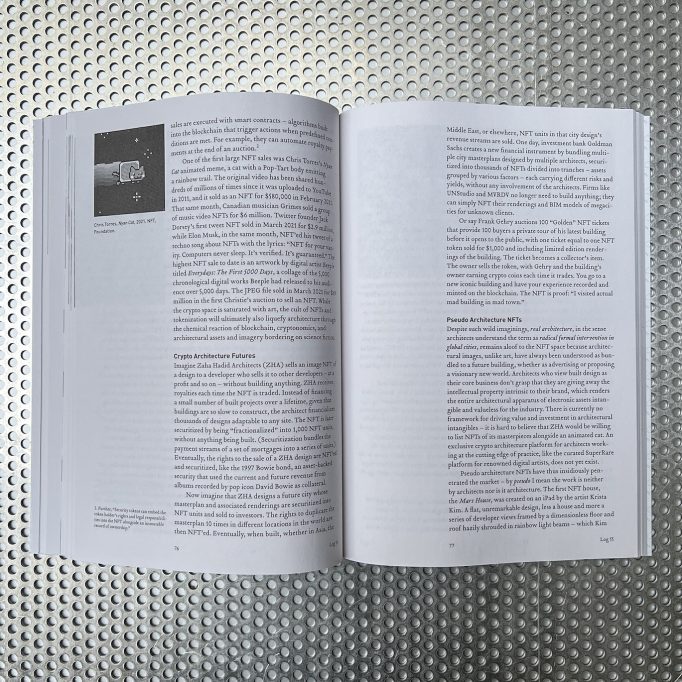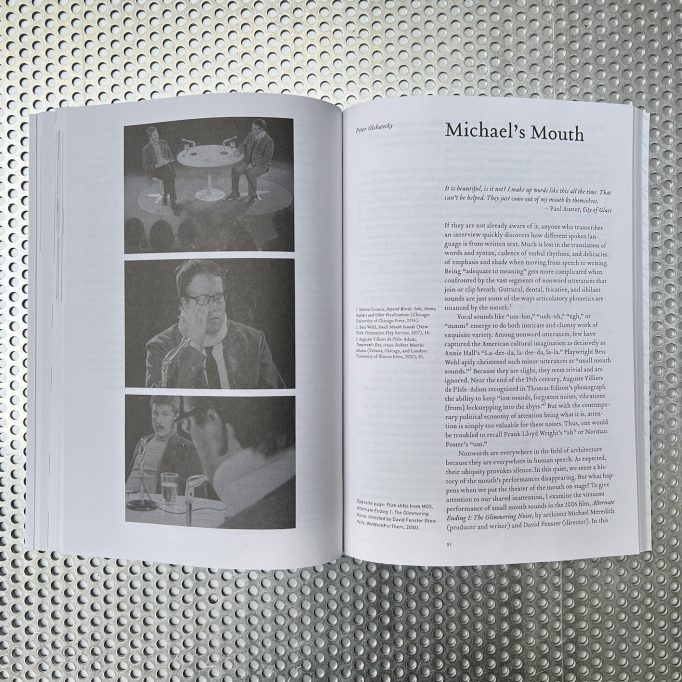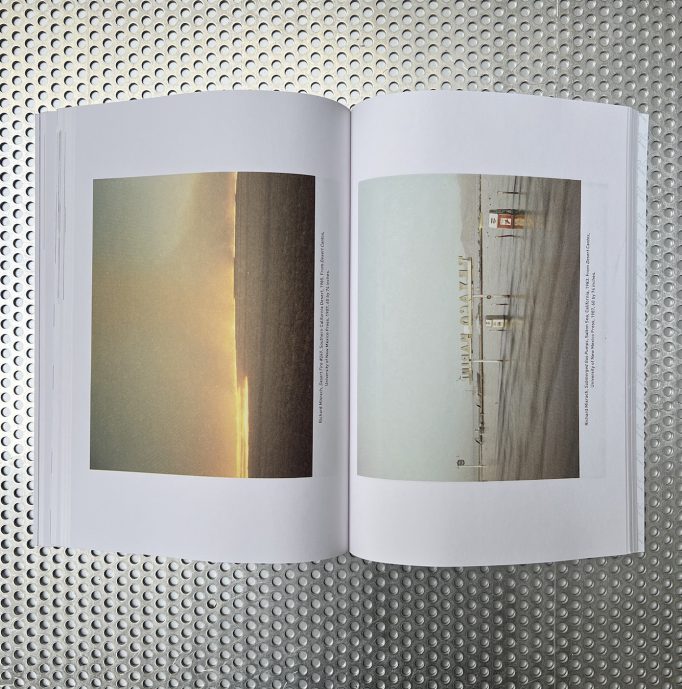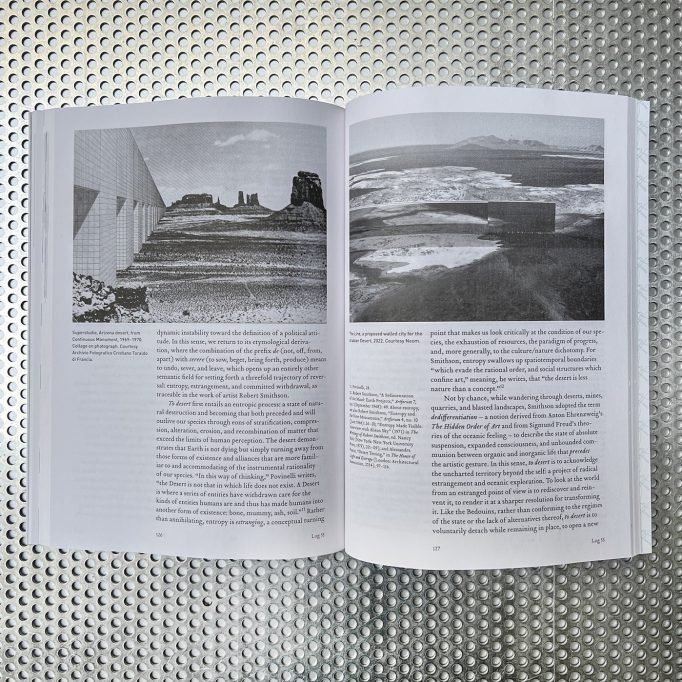 From a bridge to blockchain, Amazonian urbanism to artificial intelligence, Log 55 recognizes the vast concerns of architecture today. This 176-page open issue, which includes a 16-page color insert, compiles essays, building and exhibition reviews, and remarks by 25 architects, theorists, and artists from around the world. In Berlin, Tim Altenhof critiques the newly rebuilt Humboldt Forum; in Los Angeles, Victor J. Jones reviews Michael Maltzan's Ribbon of Light Viaduct; in New York, Cynthia Davidson visits the late Virgil Abloh's "social sculpture," and Thomas de Monchaux views "Anthony Ames Fifty Paintings"; in Quito, Ana María Durán Calisto and Sanford Kwinter draw inspiration from Indigenous territorial intelligence; in Rotterdam, Christophe Van Gerrewey reflects on MVRDV's Boijmans Depot; in Taipei, Kwang-Yu King compares two new cultural venues by OMA and RUR; and in Tokyo, Jan Vranoský pens a postmortem for Kisho Kurokawa's Nakagin Capsule Tower. Matthew Allen looks to computer science for a way out of the theory-practice divide; Simone Brott considers the ways NFTs will change architectural practice; Karel Klein draws parallels between memory and AI; and Marija Marič warns against digitized real estate fractions.
In addition, a special section guest edited by Francesco Marullo is devoted to Notes on the Desert. The section, which raises issues of climate change and the extraction economy, includes essays by architect Nathan Friedman on the US-Mexico border, artist Kim Stringfellow on jackrabbit homesteads, feminist scholar Traci Brynne Voyles on the 49ers, and architect Lydia Xynogala speaking for a desert toad; photo essays by the Center for Land Use Interpretation on nuclear tombs and by photographer Susan Lipper on desert utopia; as well as an interview with photographer Richard Misrach on his Cantos series.

Order here